'Like Water For Chocolate': When Common Hit Boiling Point
Common hit reset on hip-hop with his 'Like Water For Chocolate' album, paying tribute to the black trailblazers who came before him.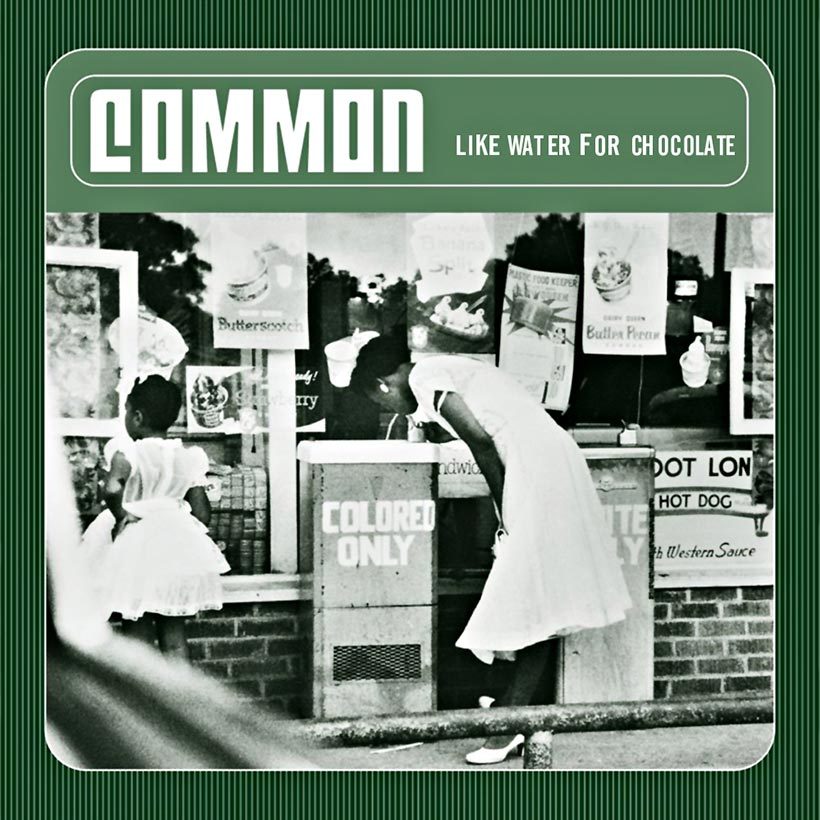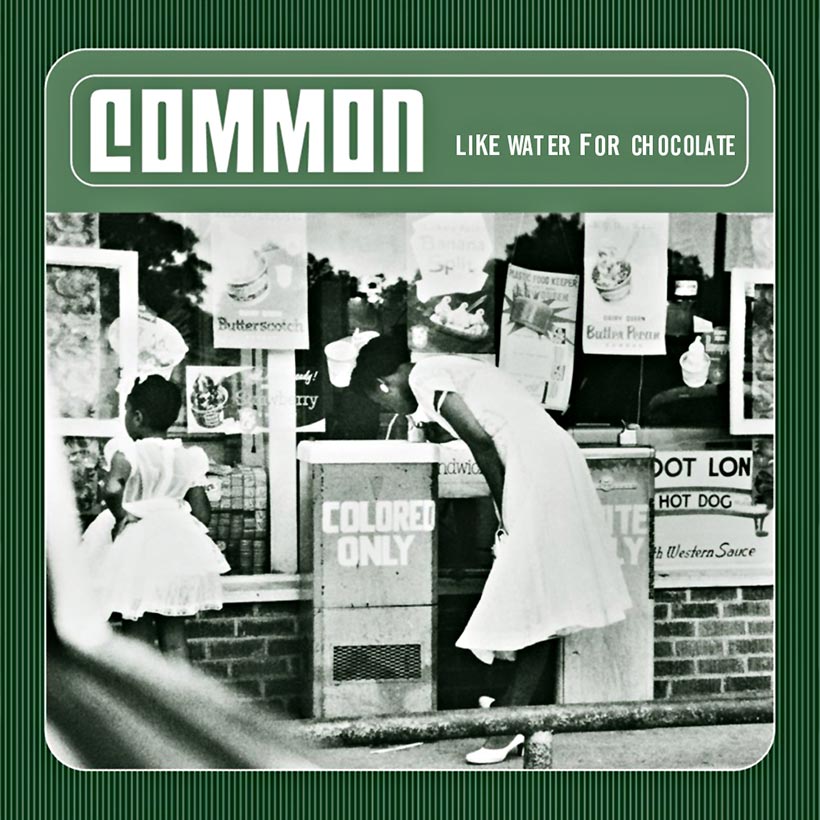 Common has one of the most distinctive voices in hip-hop, and it goes hand in hand with one of the game's most storied careers. Over the course of three studio albums he had established himself as a lyricist with few challengers, so when it came time to record his fourth studio album, Like Water For Chocolate, he stepped in once again to hit a hard reset on the state of hip-hop.
Listen to Like Water For Chocolate on Apple Music and Spotify.
An artistic transformation
In the wake of influential releases like The Roots' Things Fall Apart and Mos Def's Black On Both Sides, Common's Like Water For Chocolate was part of an ongoing cultural renaissance in hip-hop. A sprawling opus that spans everything from funk to hip-hop, bebop, and cool jazz, the album marks the point where the Chicago MC started transforming into the artist we know today, and finds him taking the chance to honor the black trailblazers that came before him.
Released on March 28, 2000, Like Water For Chocolate is a long but rewarding listen at 78 minutes. This wasn't uncommon for albums of the era – if there's room, fill it up, seemed to be the ethos of a lot of artists when they started recording for the CD format. But Common uses the album's length to his advantage, coming at his subject matter from all angles, often creating characters to do so.
He touches on familiar subject matter, especially for the boom-bap and "conscious" rap of the era: race relations, gender roles, economic disparity, love, and hope. But Common didn't limit himself to the traditional themes. Even among his peers, he was unique. No one else was out there making seven-minute-long, album-ending songs about Assata Shakur, the Black Panther activist and Tupac's godmother; a masterwork from MC, it featured CeeLo Green on vocals and would tie Assata's legacy to Common's for years.
Thrilling storytelling
The album's title, Like Water For Chocolate, is a bit of a Trojan horse. It sounds pleasant, smooth, relaxing, and if you weren't paying attention to the lyrics, the production can be just comforting. But in reality, the title is a reference to water that has hit its boiling point and then gets used to make hot chocolate: the channeling of something harsh, something potentially destructive, into something sweet and desired. In Common's case, he turned harsh life experiences turned into rap, into poetry and into spoken word. While Common had earned a reputation as a "conscious rapper," he wrestled with the dichotomy of "consciousness" and more traditional rapping throughout the album.
Like Water For Chocolate's most electrifying moment is in its most thrilling storytelling, "Payback Is A Grandmother." Common's flow is at both its most playful and its most sinister here, and he's clearly aware this is one of the more entertaining tracks on the album. The tracks finds him receiving a call from his grandmother: she got robbed while playing cards with her friends on a riverboat, and the thieves went as far as forcing some people to "strip naked." Like Water For Chocolate is rife with details like this: fleshed-out moments that make the album come alive.
Throughout the record, Common created a whole world of characters, complete with rich dialogue and vivid vignettes. He has likened "Payback Is A Grandmother" to a Hardy Boys mystery, as he goes around looking for clues and suspects, before tracking them down. The song gets drowned out in gunfire – mission accomplished.
A collective effort
Largely a collective effort by The Soulquarians, Like Water For Chocolate boasts an enviable roster of talent consisting of D'Angelo, Questlove, DJ Premier, James Poyser, frequent Q-Tip collaborator Jay Dee, and, most importantly, J Dilla.
Dilla is credited as a producer on over two-thirds of the album, anchoring the grandiosity of Common's vision. But the album's impressive guestlist goes beyond just production. Its first single, "The 6th Sense," was an instant classic, thanks to DJ Premier's bumping instrumental, Bilal's vocal hook, and Common's tight flow. Elsewhere, MC Lyte and Mos Def team up with Common on the hilarious "A Film Called (Pimp)' and "The Questions," respectively, while Slum Village show up on "Nag Champa (Afrodisiac For The World)," as Common takes a stab at his own image.
Common - The 6th Sense ft. Bilal
Like Water For Chocolate is critical to understanding Common's growth as an MC. He's had such a storied career – one that's now crossed into acting, writing Academy Award-nominated songs, and philanthropy – that it's actually becoming difficult to trace just how much he's done.
Many of his fans discovered him long after this era, but, at the start of the 21st century, Common laid the foundation for a new direction in hip-hop.
Listen to Like Water For Chocolate on Apple Music and Spotify.