'Dear Prudence': The Story Behind The Beatles' Song
Written in Rishikesh, 'Dear Prudence' has transcended its original inspiration to become one of The Beatles' best-loved songs.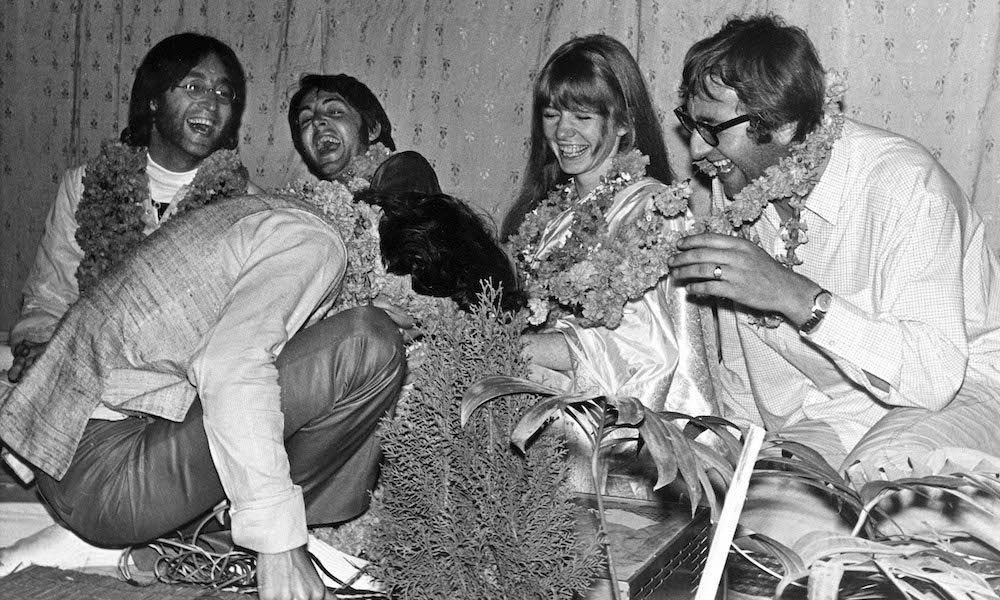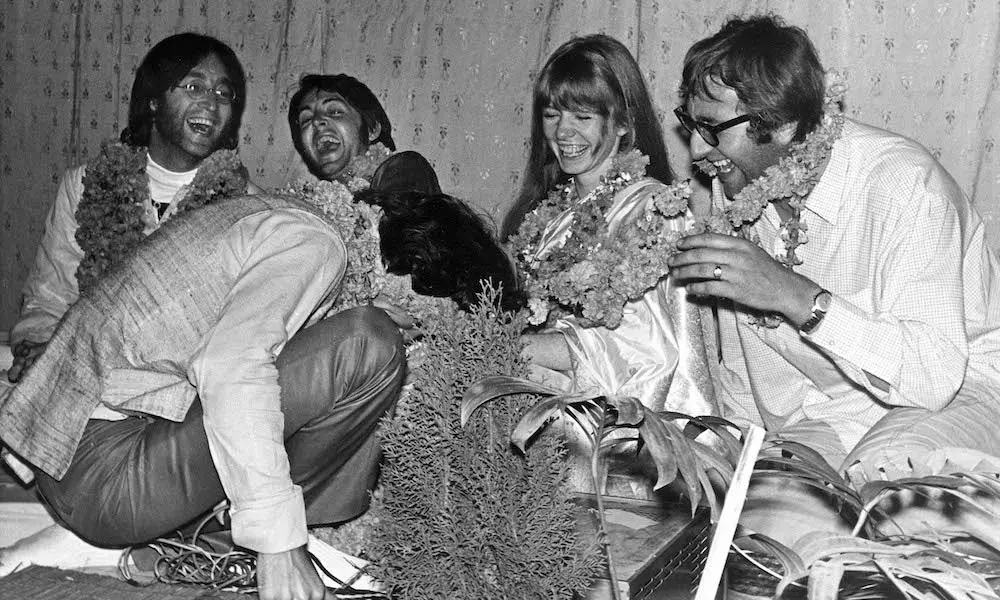 Over the end of the Esher demo of "Dear Prudence," John Lennon can be heard explaining the origin of the song: "No one was to know that sooner or later she was to go completely berserk under the care of Maharishi Mahesh Yogi. All the people around her were very worried about the girl because she was going insane. So we sang to her." The girl in question was Prudence Farrow, the 19-year-old sister of American actress Mia Farrow. During the stay, Prudence had locked herself away in her hut at the ashram in Rishikesh, India, where she and her sister were studying Transcendental Meditation alongside The Beatles, Donovan, The Beach Boys' Mike Love, and others. She was meditating far longer than anybody else, and the others were beginning to worry about her state of mind.
"Prudence Farrow got an attack of the horrors, paranoia, what you'd call these days an identity crisis, and wouldn't come out," Paul McCartney recalled. "We all got a bit worried about her so we went up there and knocked. 'Hi, Prudence, we all love you. You're wonderful!' But nobody could persuade her out. So John wrote 'Dear Prudence, won't you come out and play…'."
Dear Prudence (Esher Demo)
'If she'd been in the West they would have put her away'
John told Playboy magazine, "Mia Farrow's sister, who seemed to go slightly balmy, meditating too long, wouldn't come out of the little hut we were living in. They selected me and George to try and bring her out because she would trust us. She went completely mental. If she'd been in the West they would have put her away. We got her out of the house. She'd been locked in for three weeks and wouldn't come out, trying to reach God quicker than anybody else."
For "Dear Prudence," John deployed a fingerpicking style he'd learned in India under instruction from Donovan, a skilled folk musician who had studied under the likes of Bert Jansch and Davey Graham. Donovan recalled that John was a diligent student: "It's a difficult style that requires perseverance. When John had it down he was so pleased to find a whole new way of songwriting emerge. That's what happens to a natural songwriter when you get a new set of performing skills. He immediately wrote 'Dear Prudence' and 'Julia'."
Back in England, The Beatles (minus Ringo, who was in self-imposed exile on Peter Sellers' yacht in the Mediterranean) moved to Trident Studios in London's Soho, where they had already recorded the master version of "Hey Jude," and it was here that they assembled "Dear Prudence" across August 28-30, 1968.
Dear Prudence (Vocal, Guitar & Drums)
'It was a beautiful thing to have done'
Though the final version was labeled "Take 1", that is a rather misleading name, as the initial backing of John and George on guitars and Paul on drums was recorded many times, but, unlike at Abbey Road where everything was kept, at Trident, it would appear that the trio simply recorded a new take over the previous one.
Once the backing – John and George on guitars, Paul on drums – was complete, a number of extra tracks were overdubbed, as they enjoyed the luxury afforded by Trident's eight-track facility. Paul added bass guitar and piano, while John laid down double-tracked vocals. John, Paul, and George were assisted in a track of vocals, handclaps, and tambourines by roadie Mal Evans, Apple Records recording artist Jackie Lomax, and John McCartney, Paul's visiting cousin, who also sang on the backing track. Paul even threw in a few notes on the flugelhorn for good measure, drawing on the experience of his brief teenage dalliance with the trumpet. The completed track would become one of the most memorable moments on "The White Album", much imitated but never bettered.
As for the song's inspiration, Prudence herself claimed to have no memory of hearing it during her time in India: "George was the one who told me about it. At the end of the course, just as they were leaving, he mentioned that they had written a song about me but I didn't hear it until it came out on the album. I was flattered. It was a beautiful thing to have done."
The super deluxe edition of The Beatles' "White Album" can be bought here.