'The Colored Section': Donnie's 2002 Debut Still Sounds Fresh
It may have been Donnie's debut album, but 'The Colored Section' was a varied and assured collection from 2002 that still sounds fresh today.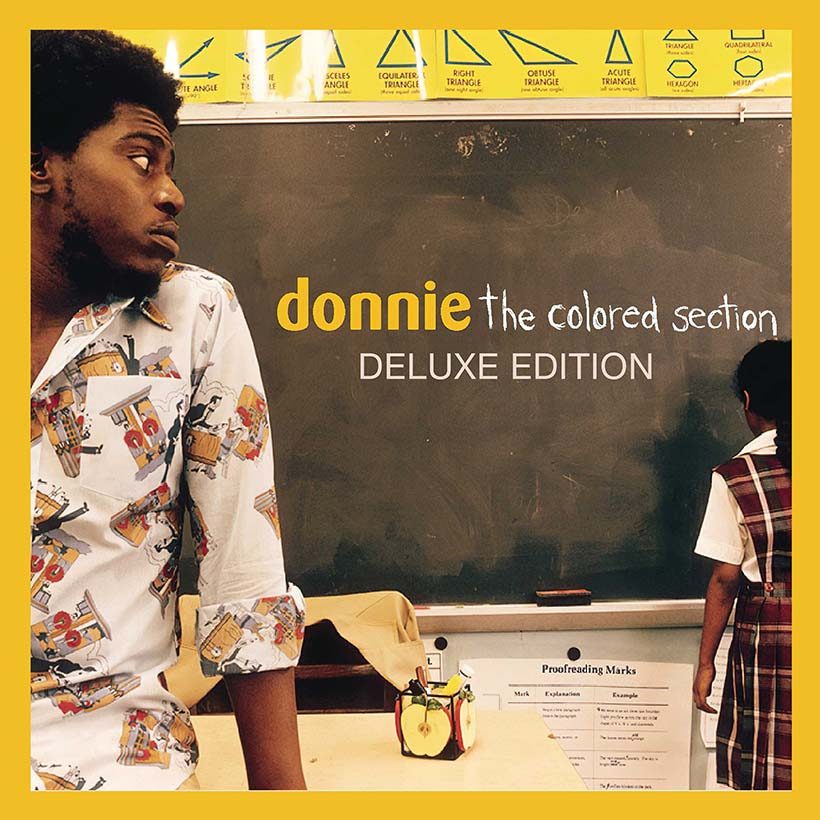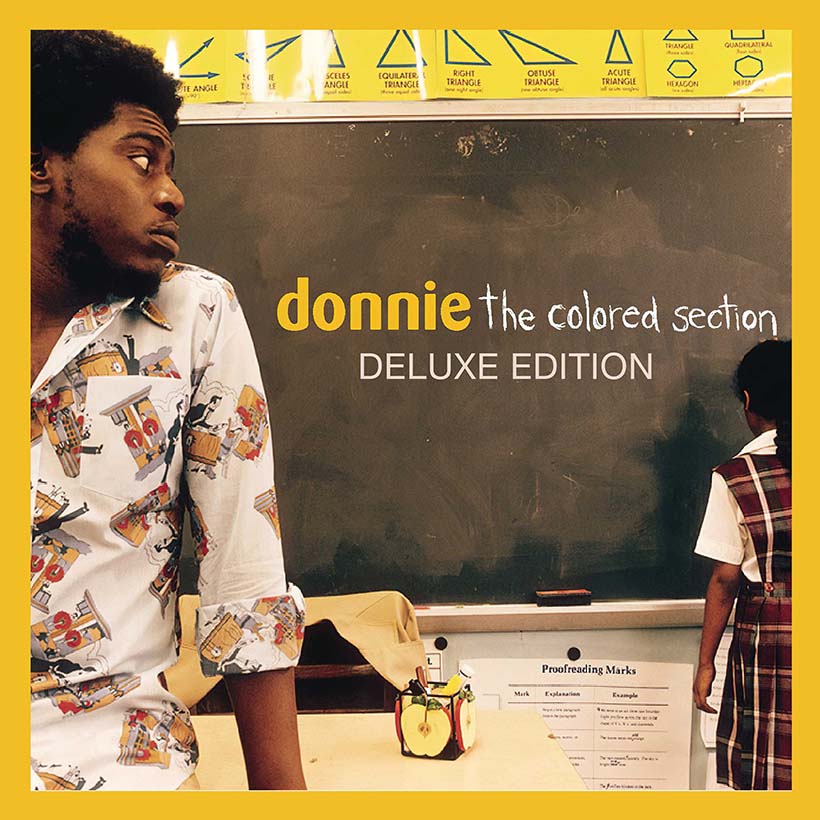 On September 18th, 2001, corporate radio giant Clear Channel issued a memorandum to its affiliate stations containing a list of suggested songs across genres that were to be excluded from airplay due to their "questionable" lyrical content. Even if the memo itself did not function as an outright ban, the message was clear: Certain songs were to be avoided, while overtly political acts like Rage Against the Machine were flagged completely. In the years immediately following the 9/11 attacks, this trend of political conservatism would continue. In addition to the radio cracking down on songs that it deemed questionable, country superstars The Chicks faced vicious public backlash for critiquing president George W. Bush.
It was in this intense atmosphere of political conservatism that Atlanta-based soul singer Donnie released his debut album, The Colored Section. The record directly addressed Black self-love and racism in America. Indeed, The Colored Section brimmed with the kind of attitude that had been deemed taboo in post-9/11 America. Speaking 20 years after the album's release, I asked Donnie if he felt afraid releasing an album with these messages in such a conservative moment. Donnie points to his background in gospel and the church. "I'm a gospel singer and when you come from gospel, it's a ministry and you don't give up. You try to press and get the world to the people and make them feel it. I honestly didn't care."
Listen to the expanded version of Donnie's The Colored Section now.
Having grown up in the Hebrew Pentecostal church, Donnie pulled from gospel's spiritual and musical DNA and blended it with his own eclectic sound throughout The Colored Section. While Donnie's soaring, crystal-clear tenor acts as the album's centerpiece, the arrangements by Steve "The Scotsman" Harvey – an experienced writer/producer who had worked with Karyn White, George Duke, and others – included daring nods to ragtime, bossa nova, and more. A microcosm of the Black American musical experience, the album opens in the way that Black American music itself began, with the drum and the voice. "Welcome To The Colored Section" finds Donnie setting the tone with a wave of vocal harmonies and a slow percussion groove: "Welcome to the colored section/Welcome to the Negro league/Sign your name on the black list and know this/It's American history."
"Beautiful Me" is an anthemic meditation on self-love, history, culture, and Blackness. While the verses touch on Black music's history and demand justice for our ancestors exploited by American capitalism and white supremacy, the chorus is a loving embrace of Black beauty: "Head, shoulders, knees and toes/Lips, my eyes, my mouth, my nose/They all go against what society calls beautiful/I'm left-handed in my right mind/I'm pleasantly plump, a phat dime/Black as night in a bright light/As you can see I am beautiful me."
Donnie's pride in Black beauty was, in part, down to his time spent at Atlanta's famed Yin Yang Café. "[At] the Yin Yang, these people had dreadlocks and natural hair, it was really inspiring. That inspired [the song] 'Cloud 9' so this being dark skin in America. It's me fighting for dark people, because even in our race, we're discriminated against, you know?"
With its reflections on Black self-love and racism in America, The Colored Section showcases Donnie's ability to connect and explore multiple ideas at once. "Big Black Buck" uses the sounds of early 20th-century jazz to take shots at American consumerism and slavery, while the album's love songs "Do You Know," "Turn Around," and "Heaven Sent" provide a necessary emotional respite from the album's heavier themes.
Looking back on the album, Donnie appreciates The Colored Section – and the love that it has received. Despite all the accolades, however, he thinks that the record pulls a bit too much influence from one of his musical heroes, Stevie Wonder. "I'm grateful for The Colored Section. I may not have liked it, but I'm very grateful. I look back on it and I can dig the lyrics. I love the songs, but to be totally honest, it's still too Stevie Wonder-ish. I copied Stevie. And I don't like that," he explains. "I was young [then]…. I'm Donnie now."
Despite Donnie's critiques of the album, history has been kind to The Colored Section. Its themes are still strikingly relevant today. And the way in which Donnie and The Colored Section takes those disparate ideas, combining them into such a dynamic yet harmonious whole, speaks to the multitudinous nature of Black life in America. The Colored Section remains beloved because it reminds us of who we are and where we come from, while giving us a precious glimpse of the things we're striving for.
Listen to the expanded version of Donnie's The Colored Section now.