'Fireflies': The Story Behind Owl City's Sleeper Hit
The 2009 global smash continues to strike a chord with fans worldwide.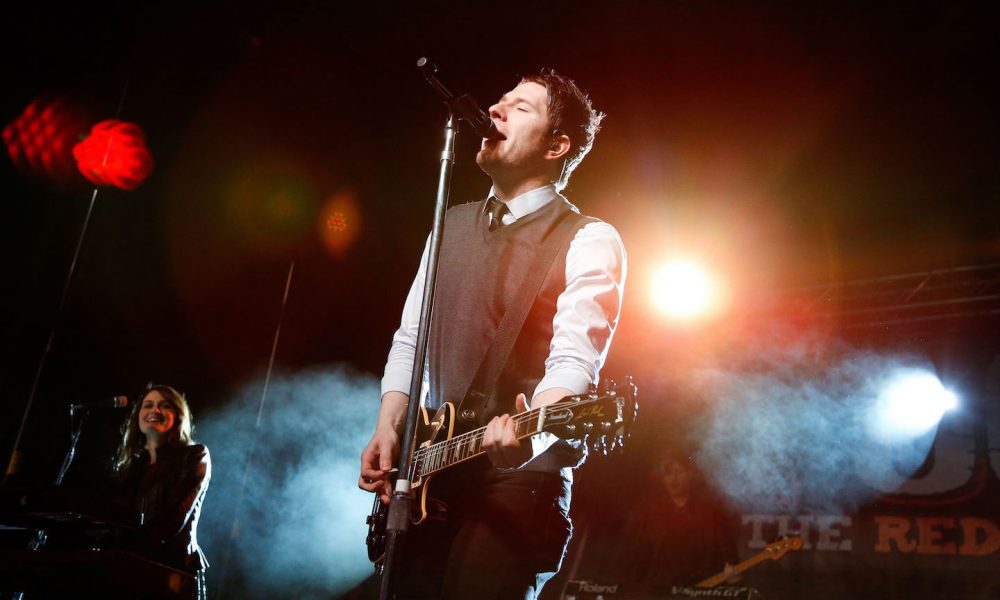 From humble beginnings came a song that would captivate the world. Owl City's 2009 mega-hit "Fireflies" might be a globally beloved chart-topper – and diamond certified to boot – but its conception was free of any grand ambitions or calculated goals.
Back in 2008, Owl City's Adam Young was just 21 years old and still living in his parents' basement in Owatonna, Minnesota. Music was a hobby he spent his time on "completely just for fun – exactly the same way that I spent my time playing video games or skateboarding," Young said. Sharing whatever he created in self-released projects like his debut album Maybe I'm Dreaming, which arrived that year, recorded and produced himself.
The inspiration for 'Fireflies'
Although it didn't make it onto the tracklist, it was during the making of that first LP that "Fireflies" was born. At the time, Young was working the night shift in a warehouse, struggling with sleep when he got home from work. "I found myself battling some insomnia, which was really mostly the inspiration for 'Fireflies,'" he explained. Instead of wasting those hours lying in bed "frustrated because I wasn't getting sleepy," the musician turned them into an opportunity for creativity. "I wrote down the things that I was imagining during those bouts of insomnia, and those kinds of musings became the lyrics of the song."
Owl City - Fireflies (Official Music Video)
Among those imaginings were the iridescent bugs Young had witnessed on a camping trip in northern Minnesota, sparking the main crux of the song. Another sighting on that same trip also fed into the imagery that would glitter through the global smash – a meteor show that transformed the fireflies into shooting stars in Young's mind.
Although "Fireflies" is most famous for its wide-eyed lyricism, it was the melody that came first, with its creator playing around on a MicroKorg synth when he first came up with the initial notes. With an intro coming together, he turned the melody into a loop, adding the drum track, bass, and pad elements to it later. Then came the words – first in gibberish, then refined in a stream-of-consciousness thought release.
A DIY production
Untainted by knowledge of the music industry or what constitutes a hit, Young wrote his breakthrough single from a pure, intention-free space. "I just wrote a song that I thought was cool to me, and I think it took me two or three days, and it was done," he said. "I remember having no idea what I was doing [from] an audio engineering standpoint, so I was really just pushing buttons and turning knobs, not having any understanding [of] exactly what they did. It really is amazing how lo-fi and modest the writing and recording process was during the making of 'Fireflies.'"
A year later, "Fireflies" was unleashed on North America and Australia (a European release followed in 2010) as the lead single from Owl City's second album, Ocean Eyes. It quickly topped the Billboard Hot 100 for two non-consecutive weeks while also hitting No.1 in the UK, Australia, Belgium, Denmark, Finland, the Netherlands, Norway, Ireland, and Sweden.
"When 'Fireflies' came out, it was met with such a positive reception that I was absolutely floored, and I still am just completely blown away," Young said. "It's harder as time goes on [to understand] how a song that I wrote without a second thought – really, I had no agenda when I wrote the song – can be beloved by so many people around the world."
To this day, the track remains a favorite in Owl City's catalog and live setlist. The reaction at gigs worldwide continues to surprise Young at just how impactful the song has been on his fans' lives. "I just am so amazed and compelled at how music has such a power to transcend miles, and distance, and culture, and language, and even time," he explained.
After the song earned a diamond certification from the Recording Industry Association of America (RIAA), Young reflected on how he feels about the song now. "Over 10 years ago, this song came out, and 10 million streams later with 'Fireflies' having achieved a diamond certification, I'm even more blown away if I didn't think that was even possible," he said. "But at the end of the day, I am just incredibly, incredibly grateful."