Five Classic Stan Getz Albums From the 1950s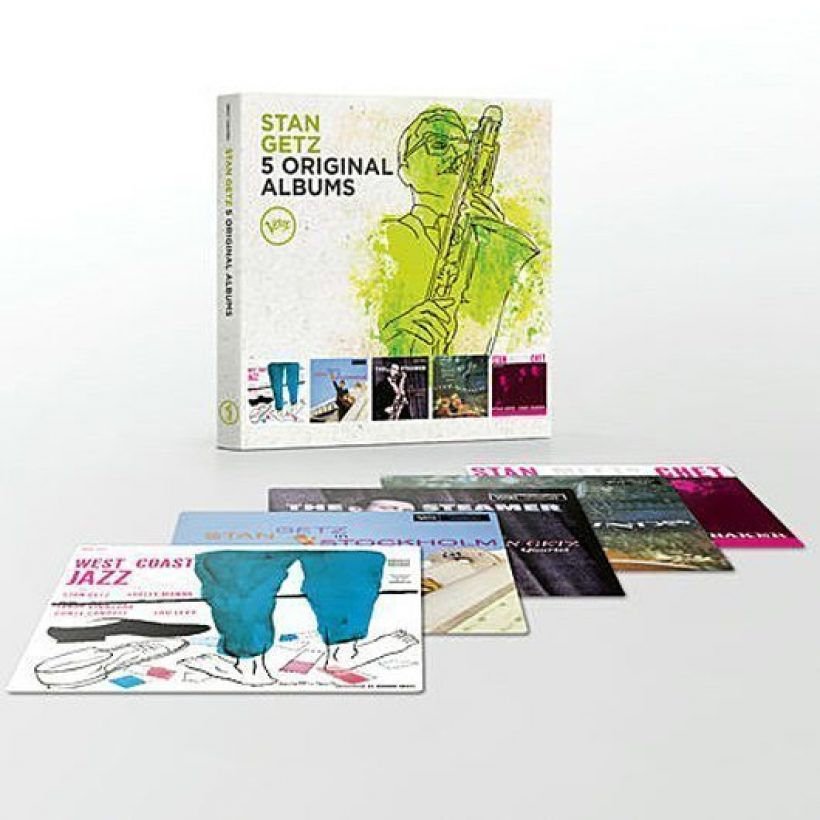 As Stan once said, "There are four qualities essential to a great jazzman. they are taste, courage, individuality, and irreverence." There's no question then that Stan is a great jazz man and these five albums, newly released, in a budget box set amply demonstrate. All these albums date from before Getz's big break through with the jazz samba boom of the early 1960s and for some these are more interesting recordings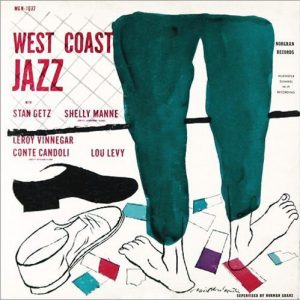 Stan Getz was 28 years old when he recorded, West Coast Jazz in 1955, and he was already an accomplished performer, having made a string of albums. Getz recorded the album in California, where he was filming for The Benny Goodman Story, and appearing for a week at the nightclub Zardi's Jazzland. The musicians that accompanied him at Zardi's play on the album and they are, Conte Candoli – trumpet, Lou Levy – piano, Leroy Vinnegar – double bass and drummer, Shelly Manne. The title of the album is an in-joke as none of the musicians on the album were associated with the West Coast jazz style. In their contemporary review of the album Billboard said, "Name power, talent, and a display worthy cover tag this as a leader. The stuff is modern, interesting, and it swings powerfully when its supposed to. For musicians and for fans, this one is tops.
In December 1955 Getz was touring Sweden with local musicians when he recorded, Stan Getz In Stockholm. It features some beautiful Getz soloing, notably on 'Without A Song' that demonstrates Getz's superb lyricism.
The Steamer recorded a year after his live Stockholm set does exactly what it says on the cover… this is not to be missed. The opening, 'Blues for Mary Jane' is just a ripper.
Stan Getz And The Cool Sounds is a collection of recordings that date from between 1953 and 1955, including some from the "West Coast Jazz" sessions, and some similar pieces including trombonist Bob Brookmeyer, trumpeter Tony Fruscella, and drummer Max Roach. Of the tracks recorded with Shelly Manne and the others for west coast Jazz it includes a lovely reading of 'Serenade in Blue'.
The last of the five is Stan Meets Chet that was recorded in February 1958 and by all accounts the trumpeter and saxophonist were not the best of buddies, but that doesn't stop them playing some great music together.. Just check out 'I'll Remember April' and 'Half Breed Apache'.
You can purchase this budget priced box set here…
Format:
UK English