The Global Cypher: India Edition
With Def Jam opening up a new label division there, we learn a bit about the hip-hop scene in India.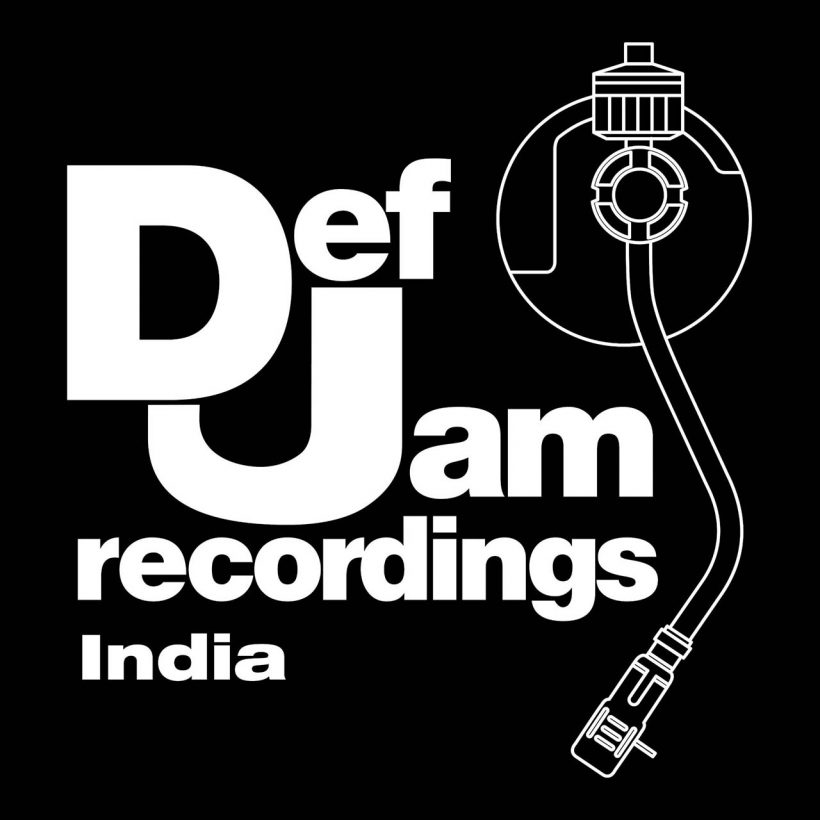 For my entire adult life, I have written about hip-hop culture. I actually fell into this profession in part due to my curiosity about hip-hop's international scene. Nonetheless, I have plenty to learn, so I will be using this column as a way to share a few quick facts that I learn about hip-hop from around the world. This edition is all about hip-hop in India.
From its very beginnings, rap music was a live phenomenon. In hip-hop's earliest days, if you wanted to hear rap music, you would have to catch it happening live at a park jam, rec center, or block party. In those days, the closest thing to a rap record were the countless cassette tapes that were recorded at these live jams. These tapes, featuring early hip-hop luminaries like Afrika Bambaataa, Jazzy Jay and the Zulu Nation, Kool Herc, the L Brothers, Cold Crush Brothers, and more were circulating all over, allowing listeners a chance to hear rap music as it happened live. By the 1980s, rap music had emerged as a recorded medium and a formal genre that grew increasingly intertwined with the record industry. By making the leap from a primarily live setting to records, hip-hop began to spread internationally. Young people around the world took notes from the American pioneers and combined this new sound with the musical traditions of their homelands.
Looking for new hip-hop and R&B sounds from around the world? Check out our playlist, The Global Cypher.
One of the oldest countries in the world, India's musical heritage stretches far back into antiquity. More recently, though, the influence of Indian music has touched everything from the jazz sound of John Coltrane, psychedelic rock groups like The Byrds and The Beatles to modern electronic music. This cultural exchange between India and the rest of the world goes both ways. You began to see the sound of hip-hop in India, for example, near the dawn of the 90s and today several Indian hip-hop acts have reached impressive commercial and creative heights, establishing India as one of the genre's global hotspots.
Today, India enjoys a burgeoning hip-hop scene with acts like Divine, Raftaar, Badshah, Dino James, Fotty Seven, and others making major waves commercially and a rich underground scene. Reflecting just how much interest there is in the county's scene, Def Jam opened up a new label division there earlier in 2022. Like many young people around the world, Indian rappers brilliantly take influences from hip-hop and the West as inspiration for creating their own unique artistic voices. With that in mind – and with respect and deference to all of the artists, DJs, writers, and fans pushing this culture forward – here are just a few things that I learned about hip-hop in India.
Baba Sehgal
Rapper Baba Sehgal debuted in the early 90s and is commonly cited as the first Indian rapper. In the early 90s, he released a trio of albums – Dilruba, Alibaba, and Thanda Thanda Pani – that combined rap with traditional Indian singing and New Jack Swing and Chicago house-influenced beats.
Asked about his hip-hop beginnings, he once told IANSlife in an interview: "I started rapping only for survival. I saw some international videos and started exploring rapping. It was coincidentally just one month before MTV was launched in India. When I was delving into the layers of rapping and researching about it – I had to read a lot, considering there was no internet back then. I created my own way around raps, I made them funny and creative because I just wanted to tickle a funny bone in people." Today, Baba Sehgal is a major star in Indian outside of music, acting in several Bollywood films and television shows.
My friends and I made a documentary about Indian hip-hop, and there's still more to learn
In the spring of 2018, rapper/producer/author Raj Haldar was booked to play his first tour in India. As an Indian-American kid growing up on the East Coast, Raj had visited India with his parents, but hadn't had a chance to perform the music that he loved there. Eager to document the experience, Raj invited me and my writing partner, Josh Leidy, to come along and film the trip. Unfortunately, I fell ill and couldn't come along, but Raj and Josh spent a week in India, capturing footage and interviewing artists in Mumbai, Delhi, and Bangalore. The resulting film, Another Word For Paradise, highlights the talents of Indian dance crews, graffiti artists, and acts like Prabh Deep and Indian-American rapper Raja Kumari. While I knew that India had a vital music scene, I was immediately struck by the richness and diversity of India's hip-hop scene. And, in the years since the documentary was shot, a ton of new artists have emerged.
Dino James loves Eminem, and so do a lot of Indian rappers
When we filmed the interviews with local artists for Another Word For Paradise, one name kept coming up when we asked about influences: Eminem. The film 8 Mile made a huge impact on India's youth. Dino James, for instance, explains how he first embraced hip-hop and began creating: "Just like most of us, I was introduced to hip hop by the Eminem song 'Rap God.' I have a song on my album, called 'On the Rocks' about how I stepped into music, detailing my calling for it. Initially, I had no clue what rhyme schemes and flows meant, but it developed over time with more and more work being put in."
Dino James - On The Rocks (From the album "D") | Def Jam India
Fotty Seven and his anthemic song "Banjo"
Gurugam-born rapper Fotty Seven creates high-energy songs based on intricate flows. Earlier this year he released his club-ready anthem "Banjo," a tune that he describes as being about "a high headed guy who thinks he's better than everyone without really achieving anything substantial in life." Fotty began his career by rapping in English, emulating his heroes 50 Cent and Eminem, but eventually switched to Hindi. Fotty's love of Indian culture is obvious from the sonics as well – many of his biggest songs include traditional Indian sounds in some way. A student of the game and supporter of his peers, Fotty namechecks Badshah, Bali, Rebel 7, Divine and, of course, himself when asked to name his top 5 Indian rappers.
Banjo (Official Video) Fotty Seven | Prod. By Quan | Def Jam India | New Hip Hop Song 2022
Looking for new hip-hop and R&B sounds from around the world? Check out our playlist, The Global Cypher.