'Hot August Night III': Neil Diamond's Sizzling Return To The Greek
'Hot August Night III' chronicles Neil Diamond's triumphant return to the Greek Theater, in 2012, for a compelling performance that ranks among his greatest.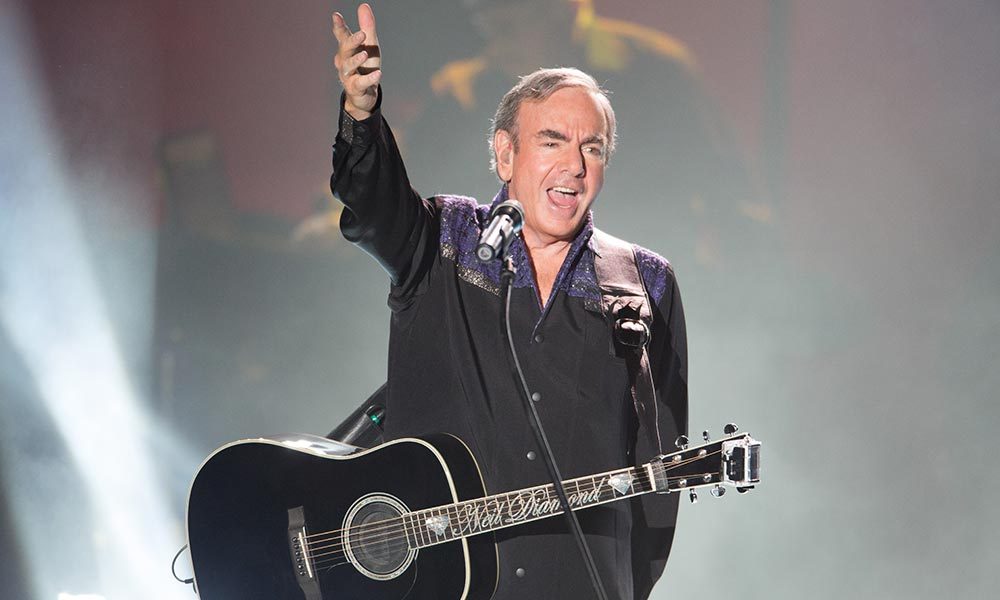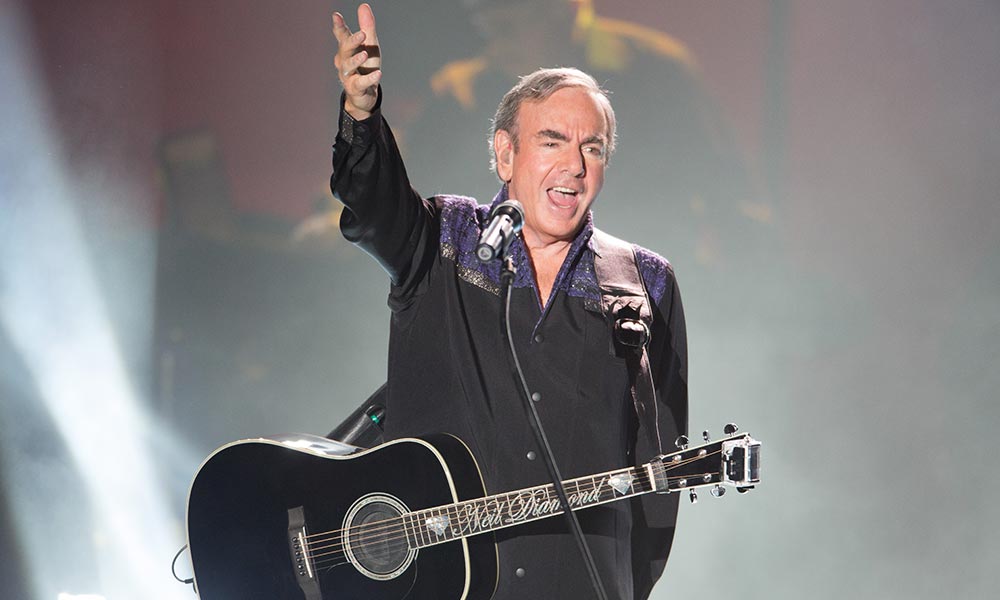 Since its first show, in June 1931, The Greek Theatre, a gorgeous 6,000-seater in Griffith Park, Los Angeles, has played host to some of music's greats. Frank Sinatra, Elton John and Bruce Springsteen are among those who have graced its temple-like stage, but the venue will be forever associated with Neil Diamond, whose Hot August Night III is the third electrifying live album he has made at the venue. It chronicles Diamond's triumphant return to the Greek, in August 2012, on the 40th-anniversary celebration of the multi-platinum Hot August Night album of 1972.
When Diamond recorded the original Hot August Night, it was at the end of six years on the road establishing himself. "So we pulled out all the stops and let it all hang out," Diamond said. "I didn't know fans would remember it for 40 years." The album made him a superstar, and Diamond described his 2012 return as "an opportunity to pay back a debt I feel I owe to the audience in southern California for being so loyal and supportive. It's a chance for them to hear the music done as well as we can ever do it."
The energy and affection of the audience is palpable, as Diamond delivers 33 songs, including some of his most celebrated hits. Hot August Night III, released on 17 August, through Capitol/UMe, comes as a live double-CD or a deluxe version with a DVD of the concert. The original album's title was taken from the opening line to Diamond's 1969 song 'Brother Love's Travelling Salvation Show' – a moving track later covered by both Peggy Lee and Dolly Parton.
The follow-up to the 1972 record came 15 years later, and Hot August Night III was recorded after a special week for Diamond, who was 71 at the time. He had recently received a Kennedy Center honour and, on 12 August 2012, a week before the concert series at The Greek Theatre started, he had received a star on the Hollywood Walk Of Fame.
Hot August Night III - Out 8/17/18!
New York-born Diamond seems visibly moved during the introduction to 'Cherry, Cherry' when he acknowledges that the Greek Theatre "made my day, made my year, made my professional life" and asks for the house to lights to be turned up so he can "take in" the crowd. "I love you," he says to the adoring fans. "This is a beautiful sight for me."
Diamond, dressed casually and featuring on acoustic guitar, is centre stage and backed by an exceptional 14-piece band, which includes singer Linda Press, guitarist Doug Rhone (who played on the Bellamy Brothers hit 'Let Your Love Flow'), conga player King Errisson (who worked with jazz legend Cannonball Adderley) and Ron Tutt on drums. There is also a full orchestra.
Tutt, who turned 80 this year, worked with numerous legends, including Elvis Presley, Carpenters and Roy Orbison, and has been a longstanding part of Diamond's musical sound. Tutt said: "The two greatest music influences on my life would be Elvis Presley and Neil Diamond. Elvis for the flashy, explosive, slightly out of control style of playing that he brought out in me that mirrored his performance and personality. Neil has influenced me to be a disciplined team player. He leaves little to chance. He makes sure we are all well-rehearsed and fundamentally prepared."
Neil Diamond - America (Live At The Greek Theatre / 2012)
That slick professionalism infuses an album which opens with a joyous version of 'Sooliamon' and rises to several emotional peaks. Diamond introduces his immigrant anthem, 'America' – which was originally on the 1980 soundtrack to The Jazz Singer – by paying tribute to his grandmother, who emigrated to the US from Russia in the early 1900s. "She and her daughter, Rose, inspired me to achieve everything that I've achieved in my life," Diamond says, holding up a photograph of her to the crowd. "Her courage will never be forgotten." Ever the showman, Diamond sings to a backdrop of digital fireworks and red, white and blue imagery.
There are show-stopping tunes throughout Hot August Night III, including the singalong reprisals of 'Red, Red Wine', a rousing version of 'Sweet Caroline' that brings the audience to its feet and a sweetly nostalgic interpretation of 'Brother Love's Travelling Salvation Show'. There is also a fine rendition of the deceptively heavyweight song 'I Am… I Said'. The hits – including 'Cracklin' Rosie', 'Love On the Rocks' and 'You Don't Bring Me Flowers' – flow like wine.
Neil Diamond - Sweet Caroline (Live At The Greek Theatre / 2012)
Throughout his illustrious career, Diamond has sold more than 130 million albums and had 38 Top 40 singles, and it is no surprise that he exudes confidence and class throughout this special show. But what makes Hot August Night III special is the deep connection Diamond has with one of the most devoted fanbases in music. This compelling album is an extended serenade to them.
Hot August Night III is out now and can be bought here.
Format:
UK English