James Brown's Funky Christmas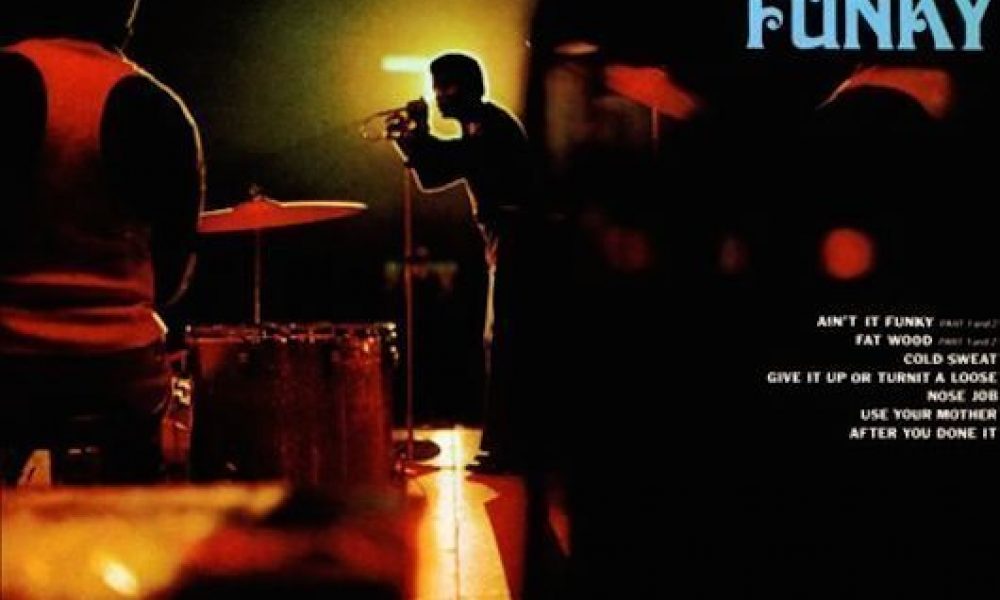 The Godfather of Soul saw out the 1960s in festive and prolific mood. The 1968 album 'A Soulful Christmas' by James Brown made an appearance on Billboard's special Yuletide charts on this day the following year, while he continued his "regular" hit schedule with a new success on 45. 'Ain't It Funky Now' entered the top 40 of the Hot 100 on December 13, 1969, and even then he wasn't finished for the decade — because 'Let A Man Come In and Do The Popcorn (Part Two)' debuted on the same chart a week later, remarkably his ninth pop singles chart entry of 1969.
'Ain't It Funky Now' was the near-title track of Brown's first new album of 1970, 'Ain't It Funky' (although the set contained material dating as far back as 1966), and opened the LP in his customary 'Parts 1 & 2' style. As a single, the two parts were split in two, and the track was listed in chart books as an instrumental, even though it actually featured JB whispering the title and other phrases over a horn-driven backdrop that was as funky and relentless as you'd expect from the Godfather.
In the live-in-the-studio style that he perfected, Brown can be heard talking to and encouraging members of the band as they take solos. At nearly five minutes in, he shouts "let me concentrate!" and asks the band to take it down ("be quiet," he adds, before laughing), as the track drops almost to silence before kicking back in and rolling on to a near-nine minute total. Album credits do not detail the individual players, but it's unmistakably Brown playing organ in his distinctive style.
The single went as high as No. 24 on the Hot 100 but spent no fewer than five weeks at No. 3 on the R&B chart. It was his third consecutive top-ten soul single of the year after 'World' reached No. 8 and the first part of 'Let A Man Come In And Do The Popcorn' had gone to No. 2 for two weeks.
Listen to 'Ain't It Funky Now' on the James Brown album 'Ain't It Funky' on Spotify
Download the album from Google Play or iTunes, or buy it on Amazon
Explore our dedicated James Brown Artist Page
Format:
UK English