"Teenage Dream" At 10: How Five Artists Were Influenced By Katy Perry
"Teenage Dream" was a song that defined a decade, in honor of the single (and album's) tenth anniversary, here are five artists on song's influence.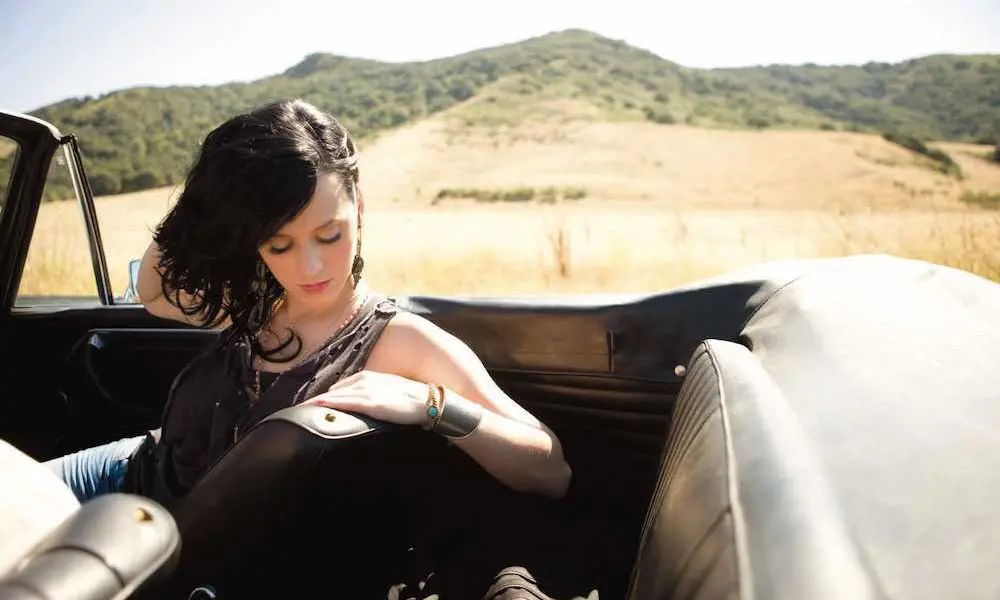 Both in 2010 and a decade on, Katy Perry's "Teenage Dream" holds an outsized influence on the pop music landscape and the many artists she helped inspire.
Along with the infectious title track, Perry's third studio album lives on as a nostalgic spectacle that set the course for the pop icon's aesthetic. Flanked with vignettes of Perry floating on a cotton candy cloud or touting a whipped-cream bra, Perry honed in on the album's confectionary appeal beyond the candy-coated, sun-kissed lead single "California Gurls." The album style was high-camp, where Perry leaned into the saccharine side of pop –cultivating her image along the way.
On the surface Teenage Dream delivered on bouncy, 80s-inspired anthems ("Last Friday Night"), exhilarating odes to empowerment ("Firework") and the euphoria of young adulthood ("Teenage Dream"), but Perry didn't shy away from painting a portrait of the struggles of fame on deep-cuts like "Circle The Drain" and "Not Like in the Movies;" not to mention, the dream-bursting companion piece to the album's title track about disintegrating young love ("The One That Got Away").
With Teenage Dream, Perry earned five, Billboard Hot 100 number one singles, becoming the second album in history to do so. The album has since sold more than six million copies worldwide, went platinum several times over and earned Perry seven Grammy Award nominations.
In 2019, Billboard cited "Teenage Dream" as one of the songs that defined the decade, and in honor of the single (and album's) tenth anniversary, here are five artists on Teenage Dream's influence.
Listen to "Teenage Dream" here.
Katy Perry - Teenage Dream (Official Music Video)
Lorde
When promoting the release of her sophomore record Melodrama, which details the aftermath of a breakup, Lorde revealed her passion for Perry's single "Teenage Dream" and bubblegum pop in an interview with The New York Times Magazine. "There's this sadness about it, where you feel young listening to it, but you feel impermanence at the same time," she said. Lorde shared how "Teenage Dream" moved her just as much as music by David Bowie, Fleetwood Mac and Neil Young. "It lets you feel something you didn't know you needed to feel," she said. "There's something holy about it." While Melodrama is significantly more melancholic than "Teenage Dream," there's a through line of nostalgia that impacted Lorde's 2017 album.
Maren Morris
Like Kacey Musgraves, Maren Morris has become a beloved artist in the alt-country space. While many of Morris' songs oscillate between traditional country radio and pop-tinged ditties, she referenced Perry's "Teenage Dream" on her sophomore album GIRL with "A Song For Everything." The inspiration came to her when she was working with her co-writers, discussing artists that had influenced them growing up. "For me that was 'Teenage Dream' by Katy Perry, which is one of my favorite pop songs of all time and definitely Coldplay," she told TooFab. "Just to put them in the song felt like this is my story, these are the people that really influenced me as a kid. It's just a song about the soundtrack to your life and what songs bring you back."
Britney Spears/Bonnie McKee
While you wouldn't necessarily know it, Katy Perry inspired "Britney Spears' Femme Fatale single "Hold It Against Me." Perry and "Teenage Dream" songwriter Bonnie McKee had been working together in a writing session, and McKee had left the room to work on Spears' music. McKee recalls the creation of "Hold It Against Me" as a "happy accident" inspired by Perry. "[Perry] came into the room in some tight, sexy little dress and I jokingly said, 'Damn, Katy if I told you, you had a nice body would you hold it against me?' I was like, 'Bingo!' and I wrote that song," McKee told The Hollywood Reporter in 2013.
Hayley Williams
Before Katy Perry joined the mainstream pop arena, she did the rounds at Warped Tour. So, it's not a total surprise that in 2013, Paramore's Hayley Williams revealed her admiration for Perry and for pop music in general. "Katy Perry is such a badass person; I don't know her super well but just from the times I have met her she is so rad. So I love that. I love pop music, I'm not afraid to say it. I'm in Paramore and we came out of a scene of music that absolutely is not the pop world, but I am a huge fan of pop music," Williams told OK! Magazine.
Hayley Kiyoko
Before "Teenage Dream," Perry's 2008 track "I Kissed A Girl" became a breakthrough hit and inspiration for future queer pop artists. In an interview with PAPER Magazine, Hayley Kiyoko talked about the importance of "I Kissed a Girl" when she first heard it. "When it came out, it was the first time I was like, 'Wow, this is huge.' Just to admit that she did kiss a girl, and she liked it?" For Kiyoko, Perry's work on "I Kissed a Girl" was "groundbreaking." "It taught me that if I write a really good song, people will connect to it no matter what." That finally happened with 2015's 'Girls Like Girls.'"
Teenage Dream can be bought here.