Letter From New Orleans: Celebrating Soul Queen Irma Thomas
An appreciation of the Soul Queen of New Orleans by her longtime collaborator Scott Billington.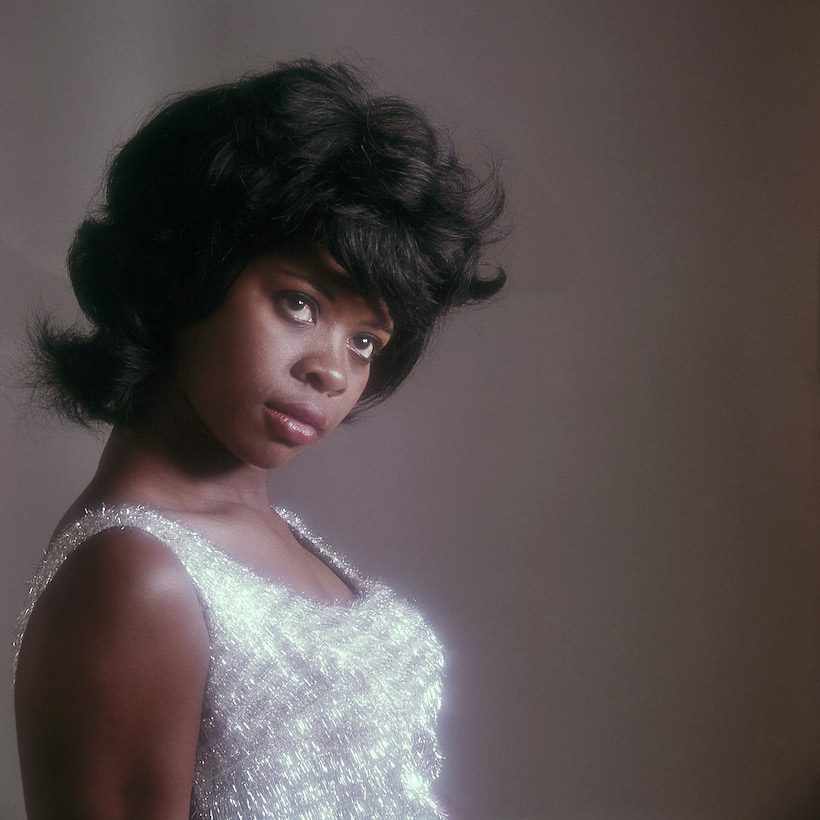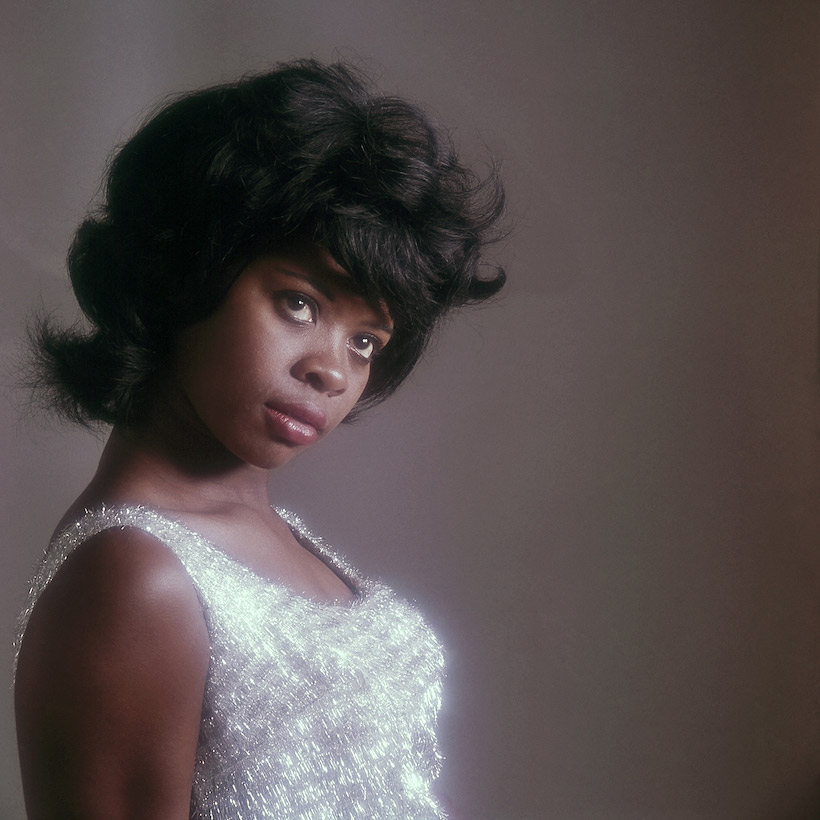 There are many New Orleans voices that tell you immediately where they are from. Louis Armstrong's scat improvisations, Louis Prima's swagger, Aaron Neville's quivering falsetto and Mahalia Jackson's majestic spirituality are all informed by the relaxed cadence of New Orleans speech, heard as neighbors greet one another on the street, or as friends linger in conversations that go on longer than they otherwise might if they were not revelling so in the music of talking.
But no voice more beautifully reflects the warmth and easy-going soul of the city than that of Irma Thomas, the Soul Queen of New Orleans.
In February 2016, Thomas celebrated her 75th birthday at Delgado Community College in New Orleans, where, 15 years earlier, she was awarded an associates degree in Business Studies. Like many accomplishments in her life, which include a Grammy Award, four Grammy nominations, a French Academie du Jazz Prix, and numerous Blues Foundation awards, her degree was the result of steadiness and perseverance.
For an artist with only one major national hit record (in 1964), the longevity and the artistic consistency of her recorded output have been remarkable. In fact, few of her peers can match the durability of her career. Now, along with Aaron Neville, she remains one of the few vital and undiminished voices from the golden era of New Orleans rhythm and blues.
For the past 30 years, I have worked with Ms. Thomas as her producer and collaborator, making a total of ten albums and a few side projects. It has been a process of discovery for both of us, as we've looked for ways to bring the New Orleans R&B sound forward with songs and grooves that allow Irma to be her best as a singer and storyteller. The legacy of her highly regarded 1960s recordings can sometimes be tough competition, but she is as capable now as she was then of summoning spirit and passion, both in herself and in her listeners, and that is ultimately what we have aimed for.
Born Irma Lee in Ponchatoula, Louisiana in 1941, she was raised in New Orleans, where her parents moved soon after her birth. Music was always a part of her life. Between her father's collection of blues records by John Lee Hooker, Lightnin' Hopkins and others, her participation in the choir at the Home Mission Baptist Church and the sounds she heard on local radio stations and jukeboxes, Irma's childhood was stepped in music. By the time she was thirteen years old, she was bold enough to propose an audition at the local office of Specialty Records, which was run by musician Harold Battiste. "It was something I did for fun—the office was right there, across the street. They turned me down, but they regretted it later," she said.
By the age of 19, in 1960, she made her recording debut with the ribald "You Can Have My Husband (But Don't Mess With My Man)" for the local Ron Records label. It made a splash in New Orleans and made a dent in the national charts. "I knew what I was singing about," she recounts with a smile. By that age, she was the mother of three children, and had taken the last name of her second husband.
Soon, she signed with the local Minit Records label and began her professional relationship with producer and songwriter Allen Toussaint, with whom she recorded many of her most beloved songs, including "It's Raining," "Cry On," and "Ruler of My Heart." When Allen was drafted in 1963, Minit owner Joe Banashak sold the label to Imperial, who brought Thomas to Los Angeles to record under the supervision of producer Eddie Ray and arranger H. B. Barnum. The result was her biggest hit, the self-penned "Wish Someone Would Care."
In Los Angeles, she also recorded the Jerry Ragovoy composition "Time Is On My Side," which was immediately covered, note-for-note, by the Rolling Stones. She was on tour in England when the Stones told her they had covered it, but she was taken aback when it was their version, and not hers, that went Top 10.
Thomas toured "Chitlin' Circuit" venues in Louisiana, Alabama and Mississippi with a band called the Toronados, which included two future Rounder Records artists: saxophonist Roger Lewis of the Dirty Dozen Brass Band and guitarist Walter "Wolfman" Washington. She also performed at proms, Mardi Gras balls and Uptown society events in New Orleans, building a following who remain faithful today. Then, in the late 1960s, following the devastation of the Gulf Coast by Hurricane Camille, Thomas moved her family to Los Angeles, then to Oakland, California, where she had been commuting to from L.A. to perform.
To pay the bills, Irma took a job at Montgomery Ward. But she never stopped recording, now for smaller West Coast labels such as Canyon, Roker, and Fungus. Finally, in 1976, she moved back to New Orleans, slowly re-establishing herself as an iconic presence, and one of the stars of the annual New Orleans Jazz and Heritage Festival, which featured her on its 2008 poster.
Writer Jeff Hannusch introduced me to Irma Thomas in 1983. As a follow-up to records I had made in New Orleans by James Booker, Tuts Washington and Johnny Adams, I developed a series called Modern New Orleans Masters, and Thomas was our first new signing. The resulting album, The New Rules, features the funky, loose-limbed grooves of her working band, and a mix of old and new songs, notably the debut of the Doc Pomus-Ken Hirsch song "There Is Always One More Time."
The title track came from Paul Kelly, the R&B writer known for the Angela Bofill hit "Personally." I had hired arranger Bill Samuel to write horn charts for the sessions, but when I arrived for rehearsals, Irma and the band, under the direction of saxophonist Joe Saulsbury, Jr., had the songs pretty much ready to go. We cut everything live in the studio.
For our next record, The Way I Feel, we split sessions between Irma's band and an all-star group of studio pros. Drummer Herman Ernest, III and bassist David Barard, who were mainstays of Dr. John's band for two decades, were joined by Allen Toussaint guitarist Renard Poché and keyboardist Craig Wroten. Allen gave us his new composition "Old Records,[ while a call to her old producer and songwriter Jerry Ragovoy yielded the title song and "Sorry, Wrong Number." We went for a funky but orchestral approach, and I think several of the songs on the record show Irma at her very best—a powerful, mature voice that could be wistful ("Old Records") or powerful enough to knock down a wall ("Sorry, Wrong Number").
In 1991, we traveled to Slim's nightclub in San Francisco to record Thomas's first live record, Simply the Best, which won her first Grammy nomination. For 1992's True Believer, we spent a great deal of time looking for new songs that were as good as Irma could sing them, and the writers came through. Dan Penn, Johnnie Barnett, Carson Whitsett, Tony Joe White, Dr. John, Doc Pomus, Ken Hirsch, and Johnny Neel are among the outstanding composers represented on the album. Irma is not easy on songs – if the story does not ring true to her, there's no sense in asking her to sing it.
However, she felt the story on the Penn-Barnett-Whitsett song "Smoke Filled Room" so deeply that she could not stop herself from crying each time she sang the chorus. In the studio control room, as she sat regaining her composure, Herman splashed water on his face and burst into the room sobbing. His good-natured clowning broke the tension, but we decided to keep the tearful refrain – it's very real.
We followed with the gospel album, Walk Around Heaven, which was a long-time dream of Thomas's. With the sublime keyboard work of arranger Dwight Franklin and Hammond B-3 organ master Sammy "The Bishop" Berfect, Walk Around Heaven is among the treasures of Irma's catalog. She performs a gospel set at each year's New Orleans Jazz and Heritage Festival, in addition to her R&B show.
1997's The Story of My Life was special because the songwriters Dan Penn, Carson Whitsett and Johnnie Barnett traveled to New Orleans to write songs for the sessions. Each morning, sometimes following an idea proposed by Thomas, they would retreat to their suite at the Park View Guest House and get down to work. By evening, they would arrive at the studio with a new song, and they seemed to find Irma's inner voice each time. "I Count The Teardrops" and "Hold Me While I Cry" (Irma's "change of life" song) are especially memorable.
That same year, Thomas performed at the Porretta Soul Festival in Italy, where I joined her and her husband, Emile Jackson. Backed by an all-star Memphis band led by guitarist Michael Toles, Irma brought tears to the eyes of almost everyone in the audience with her rendition of Otis Redding's "I've Been Loving You Too Long."
I learned on that trip that Irma is a curious and adventurous traveler. At the advice of an Italian friend, we followed a trail in the woods that was marked by the Catholic icons called stations of the cross. After about a mile, we came upon a small chapel. The doors were wide open, and the chapel was filled with flowers and sunlight. There was not another person to be seen. It seemed like a good omen, and her performance with the Porretta band planted seeds for the plans for the future.
Next up, though, was our most successful collaboration yet, Sing It!, with Tracy Nelson and Marcia Ball. These three powerful singers found the perfect vocal blend, first heard by Rounder's head of promotion, Brad Paul, at a gig he arranged at the Maple Leaf Bar in New Orleans (for all three singers were signed to Rounder individually). Sing It! marked the beginning of our collaboration with the great Louisiana songwriter David Egan, who wrote the title track and two more. The album led to a national tour and another Grammy nomination, but still no win.
Since songwriter Dan Penn had figured heavily in our last three studio efforts, we asked him if he would co-produce a full album of his songs, old and new, in Memphis. The 2001 album, My Heart's in Memphis: The Songs of Dan Penn was a pleasure to record, and we introduced some wonderful new songs by Dan and his writing partners.
Looking back, it's perhaps a bit more laid back that we had intended it to be, but the playing and singing are without fault. The Porretta-inspired band includes keyboardists Marvell Thomas and Spooner Oldham, guitarist Michael Toles, drummers James Robertson and Steve Potts and saxophonist Jim Spake.
Irma and I thought carefully about where to go next—about what story to tell, because when any artist has made so many records, it becomes essential to give fans something fresh, and perhaps to look at facets of the artist's talent that have not yet been explored. For the most part, the records we'd made hewed to a seventies-rooted R&B sound. It was comfortable—not exactly contemporary R&B, but not totally retro, either.
I thought about breaking the pattern we had established, and I began to envision her in a more open, acoustic environment. Finally, I put together half a dozen songs – by Blind Willie Johnson, Eleni Mandell, Mississippi John Hurt, and others – and sent them to Irma on a disc. I told her that some of my ideas might seem crazy, but that just maybe…
She called me a few days later. "Scott, have you lost your mind?" she laughed. "What am I going to do with these songs?" Then, she told me that she knew I must be hearing something, and that she was up for exploring something new. We started looking at new songs, too, by David Egan, Kevin Gordon, and others, and we booked the band, anchored by keyboardist David Torkanowksy, bassist James Singleton, and drummer Stanton Moore.
Only two weeks before we were scheduled to record, Hurricane Katrina struck New Orleans. Irma was on the road at the time, and she was not able to return to her home, which went under water. She and Emile relocated to his hometown of Gonzalez, Louisiana during the long rebuilding of New Orleans.
When we regrouped two months later, at rural Dockside Studio outside of Lafayette, most of the musicians had not seen one another since the storm, and it was an emotional reunion. We began our sessions with Arthur Alexander's "In the Middle of It All," with a spare, open arrangement. About midway through the rehearsal take, I could see Irma start to get excited – she was hearing the new sound, especially Stanton's groove, and she was digging it.
She nailed her vocal on the first full take, and there was not a dry eye among us when she finished. Somehow, the songs we had chosen now resonated with the loss and displacement of the storm. We stuck with a sparse sound, bringing in Dirk Powell to play fiddle, fretless banjo and guitar, along with vocalists Charles Elam, Marc Broussard and Juanita Brooks. David Egan played piano on two songs, and wrote the playful "Those Honey Dos" with Irma.
After the Rain won Irma Thomas's first Grammy, after nearly 50 years in the business. Irma, Emile, David Egan, my date and I sat together in the audience at the pre-telecast award ceremony. When her name was read as the winner of the Contemporary Blues Album of the Year, she continued to sit with a puzzled look on her face. Finally, Emile leaned over to her and said, "Honey, you have to go up there." We all stood up and shouted!
We followed with another Grammy nominee, Simply Grand, which paired Irma with some of the great pianists of our time – national figures such as Randy Newman, Norah Jones and John Medeski, and local heroes Ellis Marsalis, Dr. John and Jon Cleary. Again, we sought to keep the sound simple and open, with only bass, drums and backing vocalists added.
Listen to uDiscover Music's Irma Thomas Best Of playlist.
Irma Thomas has remained an institution in New Orleans, with steady appearances on talk shows, in TV commercials and in magazine ads. But her greatest local legacy may be her WISE ("Women in Search of Excellence") Women Center at Delgado College, which encourages women of all ages to strive for better lives through education. In fact, when asked which was her greatest accomplishment, she will cite not her Grammy, but her degree. Her resilience and optimism are an ongoing inspiration to everyone who meets her.
Scott Billington