'I Saw Her Again': The Mamas And The Papas Follow 'Monday Monday'
The summer of 1966 brought the Californian quartet's next hit.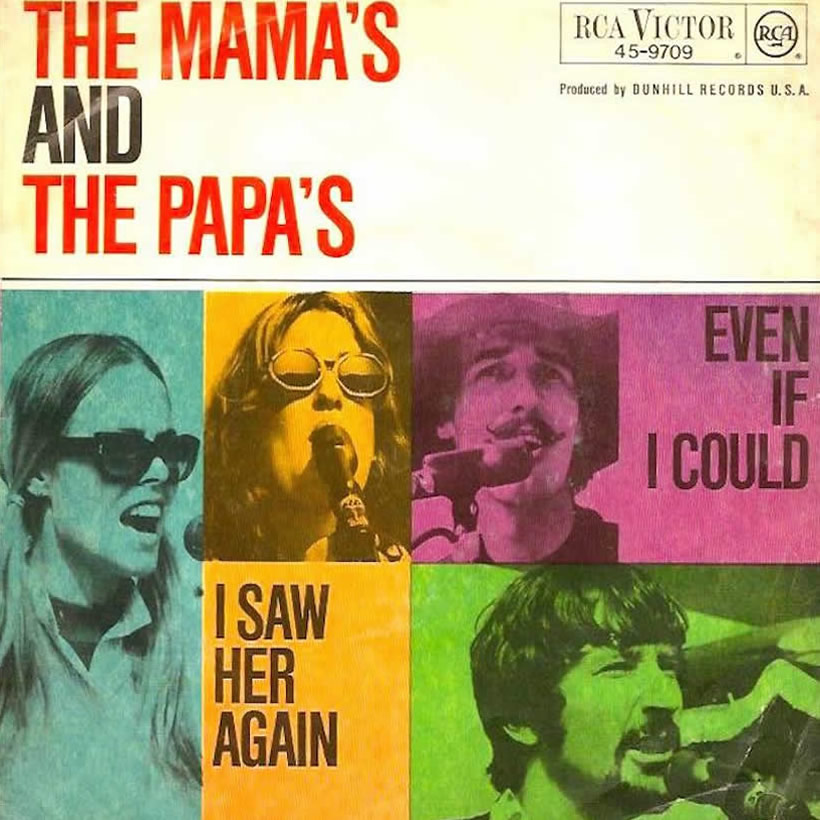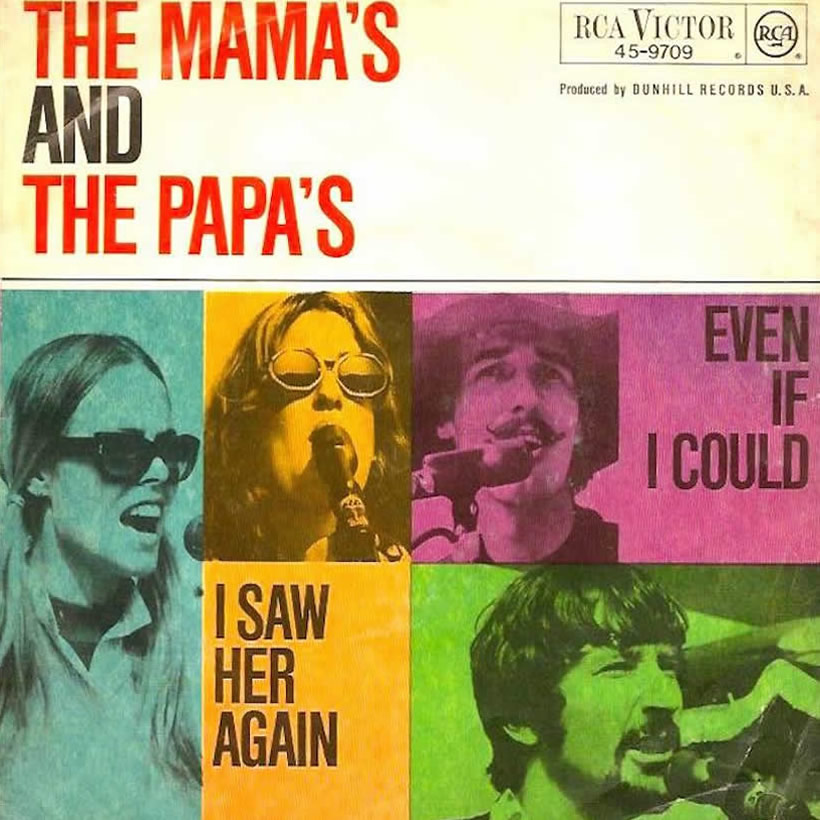 By the summer of 1966, the Mamas and the Papas were two hits into their American chart career, with a third single getting bigger. The Californian vocal group were going about the business of following the US No. 1 and international smash "Monday Monday" when their next single "I Saw Her Again" entered the UK chart on July 28, 1966.
The track, on RCA in Britain, was already climbing the US charts, on Dunhill, when it made its first appearance on the UK bestsellers at a fairly tentative No.38. It was a top 40 newcomer in the same week as the Temptations' "Ain't Too Proud To Beg" and the Beach Boys' "God Only Knows," which made its chart debut at No.34. Chris Farlowe's Jagger-Richards cover "Out Of Time" was the nation's new No.1.
"I Saw Her Again" climbed the UK countdown over the next month before coming to rest in September at No.11. The album that it came from, The Mamas and the Papas, peaked at No.3 in the British charts in July, in an 18-week run in the top 30.
Written by the group's John Phillips and Denny Doherty and produced by Lou Adler, "I Saw Her Again" was on its way to becoming the Mamas and the Papas' third straight US top five hit, reaching No.5 in a nine-week US chart run.
"I just punched in early"
Engineer "Bones" Howe later revealed of the studio session: "We were punching vocals in, and when we came to that part where the rhythm stops and the group goes, 'I saw her again last night,' I just punched in early. They came in early, and so we stopped.
"And Lou said, 'I love it! Leave it in.' It was an error, it was a mistake. But Lou was wise enough, it caught his ear and he left it. And I learned something from that. You go with your gut. If something catches – they could be – there are wonderful mistakes that happen in the studio and you have to learn to catch those when they happen and use them."
"I Saw Her Again" is on California Dreamin' — The Best of the Mamas and the Papas, which can be bought here.
Follow the official Mamas and the Papas Best Of playlist, for the most popular songs of the great Californian quartet.