'My Life': Mary J. Blige's Masterpiece Changed R&B
'My Life' moved 90s R&B out of its adolescence, effectively marking the moment when New Jack Swing grew up and became hip-hop soul.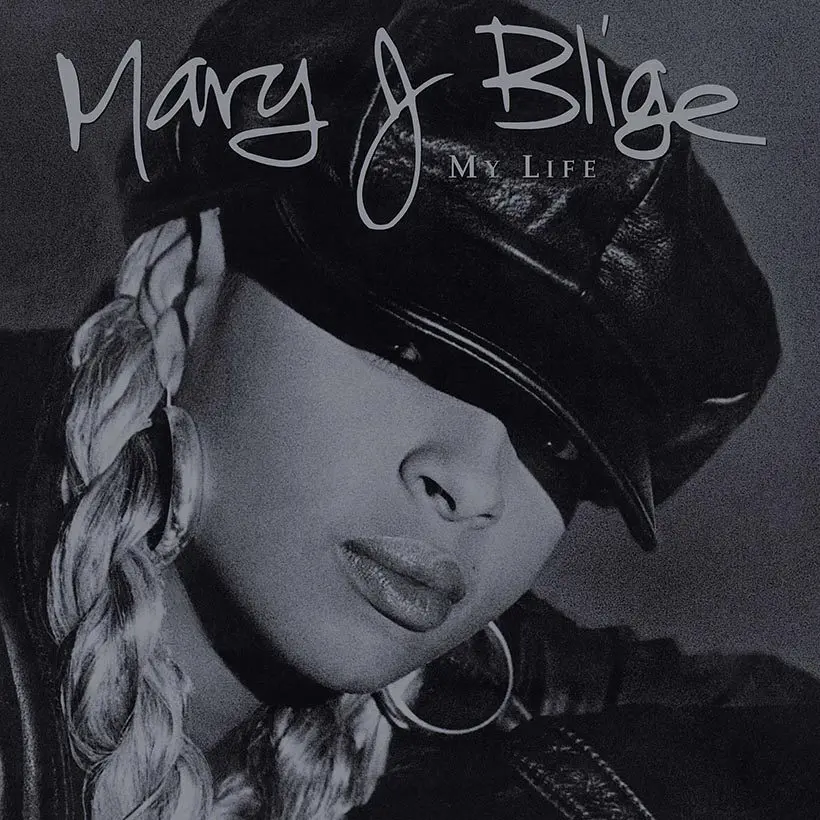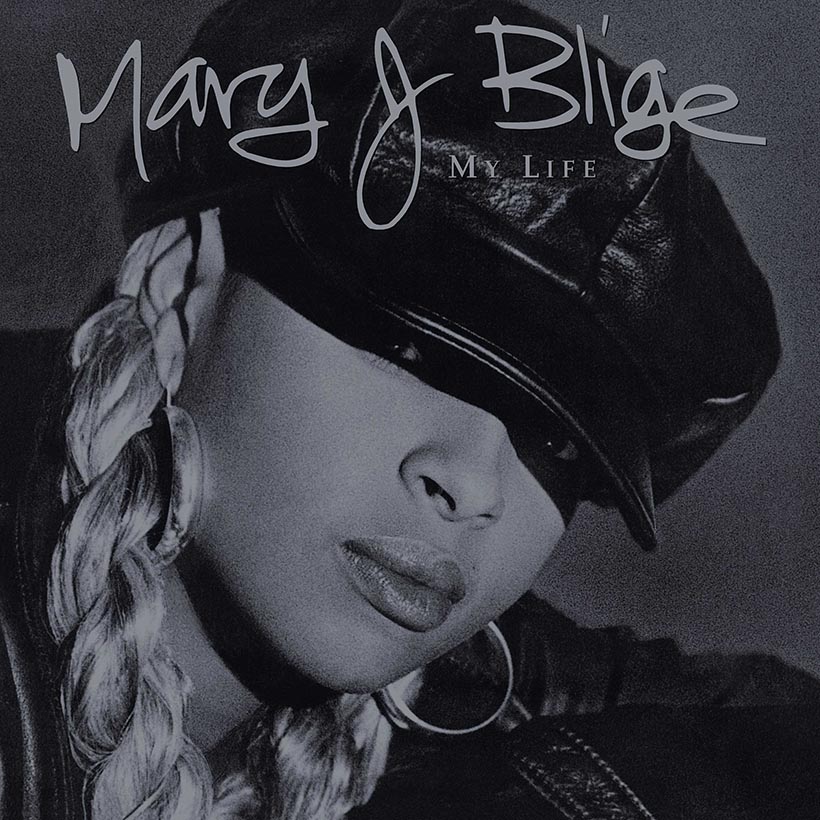 One of the oft-told stories about the evolution of mid-20th-century American culture involves Bob Dylan bringing his electric Fender Stratocaster guitar on stage at the 1965 Newport Folk Festival, performing his blistering six-minute epic "Like A Rolling Stone," and shocking those who were accustomed to his quieter, more narratively-compact, acoustic music. While there are many conflicting accounts about exactly what when down that night, one thing is clear: Dylan's performance and his pained and provocative song signaled – in the words of writer Peter Doggett – "the moment when pop (ephemeral, trivial) mutated into rock (enduring, significant)." What Mary J. Blige accomplished on her 1994 album My Life had a similar effect on R&B.
Listen to Mary J. Blige's My Life right now.
Her debut, 1992's What's The 411?, was packed with spunky joints about searching for new love and being reminded of loves past. But with My Life, the woman who grew up in the William A. Schlobohm Houses, one of the oldest public residential complexes in Yonkers, looped melodies familiar to Black kids raised on their parents' 70s soul records and used the sonic backdrop for deeply confessional songs about being addicted to bad love, doubting her worth, and hoping God would be there when she called. With rough-edged vocals that gave her words the immediacy of a bee sting, Mary broke from R&B conventions by refusing to prettify her pain. She expanded the genre's emotional landscape with introspective lyrics, soul-baring vocals over samples from an era when Issac Hayes, Curtis Mayfield, Marvin Gaye, and Barry White brought orchestral grandeur to Black popular music. My Life moved 90s R&B out of its adolescence, effectively marking the moment when New Jack Swing grew up and became hip-hop soul.
The album started coming together when the producers of Mary's first album raised their prices for the second. In response, executive producer Sean "Puffy" Combs chose to hire a talented – and decidedly less-expensive – industry newcomer, 23-year-old Chucky Thompson. "I was like, 'I'll do the whole album for free'," Chucky remembers. Chucky, who hailed from D.C., bonded with Mary over their vintage tastes: "We both knew older soul music…[It was] the soul that brought us together…I laid a platform for a lot of those emotional records on that album," he told Red Bull Music Academy in 2014. "There would be times where she would be in the studio singing, and it would be the dopest take in the world, but she would be crying." The source of much of Mary's pain was her troubled coupling with K-Ci Hailey, lead singer of Jodeci – the foursome largely responsible for bringing hip-hop swagger to male R&B. Although she'd never written a song before, Mary penned most of her lyrics for the album, expressing the feelings of loneliness and desperation that came from being in an abusive, on-and-off relationship: "I was writing my feelings down in tears," she once said. "Because that paper was all I had to talk to."
My Life deals with infidelity on "Mary's Joint ("You promised that you never would cheat or lie."); the agony of rejection on "Be With You" ("I can't deal with the fact that you don't want me around."); and the struggle for self-worth on "Be Happy" ("How can I love somebody else/If I can't love myself…"). Mary's direct – almost conversational – approach to these themes nodded to at least two African American musical traditions. Her songs evoke the blues as author Ralph Ellison described them: "an autobiographical chronicle of personal catastrophe expressed lyrically." They also fit Queen of Soul Aretha Franklin's definition of the style she reigned over: "Soul to me is…being able to bring to the surface that which is happening inside, to make the picture clear."
Mary J. Blige - Be Without You (Official Music Video)
My Life, which went on to sell more than three million copies and spawned numerous hit singles, including her pained cover of Rose Royce ballad "I'm Goin' Down." Rap remixes of some album tracks extended the album's reach on the radio and in the clubs ("I Love You" with Smif-n-Wessun, "Be With You" with Lauryn Hill, etc.). And although it was cut from the final tracklist, the cathartic "Everyday It Rains" – co-written by Faith Evans – became a fan favorite after appearing on the soundtrack to the hip-hop documentary The Show.
The influence of My Life's stripped-down introspective songs was soon evident on such albums as Janet Jackson's The Velvet Rope, on which the pop-R&B superstar wrestles with depression, Erykah Badu's Baduizm, which features personal manifestos built around hip-hop beats, and Lauryn Hill's The Miseducation of…, with its earnest appeals for emotional reciprocity.
But My Life also remains relevant to R&B decades after its release. You can hear echoes of Mary when SZA sings "wish I was comfortable just with myself" on "Supermodel" and Summer Walker croons, "all I ever asked was [for] you to show me some love" on "Playing Games."
For Mary, the success of My Life was not only gratifying commercially; it gave her artistic purpose. As she told ABC News in 2017: "I don't think I was given this career, this job, or whatever it is that God has blessed me with just to go through these trials and suffer in them by myself…It's my job to say: 'You're not alone; I'm suffering too.' And I feel, it's so easy to do it, it had to be something that God ordained."
Mary J. Blige's My Life 25th Anniversary Edition can be ordered here.