'Rock and Roll Resurrection': Mylon LeFevre's Bold Reinvention
The Christian rock icon's 1979 album saw him exploring his roots.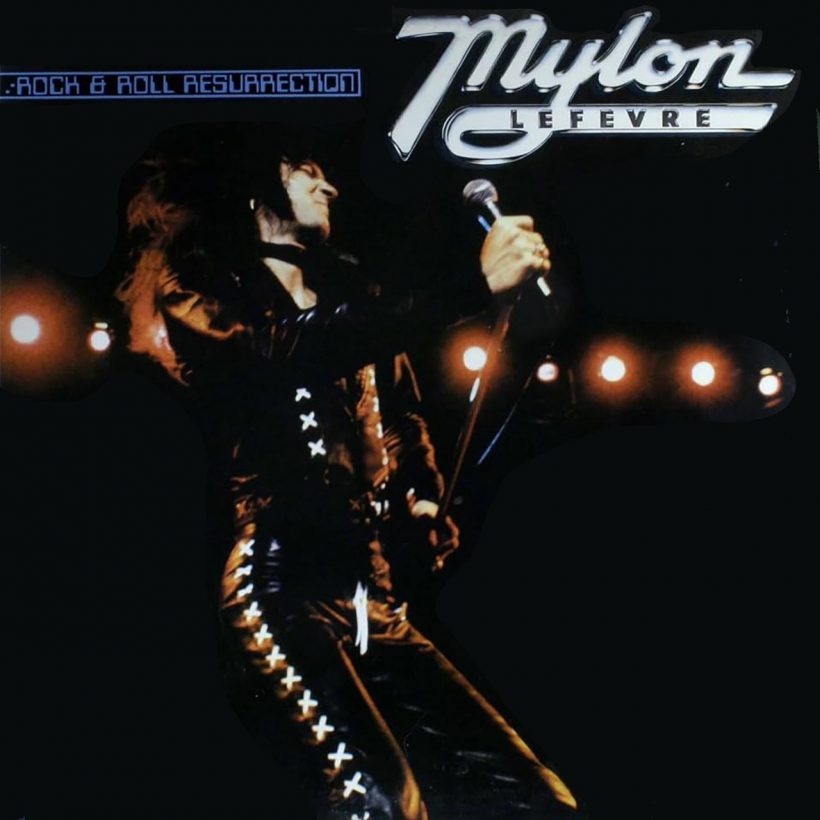 "If you don't love rock 'n' roll, put this back where you got it," the back cover of Mylon LeFevre's 1979 album Rock and Roll Resurrection demanded. It was a bold order from an artist who had been in the rock and roll sphere for a decade. He'd grown up singing with his family's group, The LeFevres, when a song he'd composed as a teenager, "Without Him," was recorded by Elvis Presley in 1967. Despite his traditional surroundings, Mylon was branded a rebel: he'd been expelled from a Christian college for playing "Jesus jazz," spent time in a reform school, and was fired from his family's group over a dispute about the length of his sideburns.
Freedom from the confines of southern gospel meant he could explore the music he really wanted to make. He recorded one of the first gospel rock albums, Mylon: We Believe. Produced by Allen Toussaint, the album was released in 1970 on Cotillion Records. His vision, which fused a Black gospel sound with southern rock, earned critical acclaim but as the decade progressed, the spiritual content disappeared, and Mylon focused on establishing his identity as a rock artist, collaborating with Little Richard, Alvin Lee, The Who, and Tanya Tucker among others.
Listen to Mylon LeFevre's Rock and Roll Resurrection now.
After two uneven albums for Warner Brothers, Mylon landed at Polydor feeling the best he had in years. He'd kicked a heroin habit in 1973, but then developed a cocaine addiction. He told The Atlanta Journal and Constitution in early 1980, "I withdrew from taking drugs slowly. I quit…sleeping pills in August and that was the first time in nine years I slept without having to be knocked out. Now I play racquetball and basketball and run…I had forgotten what an advantage it is to have an alert mind." Superstardom had been predicted multiple times since he'd left the southern gospel world, but it had eluded him. "The company believes in this record," he told reporter Keith Graham. "They believe I should have been a big star a long time ago."
Polydor reunited him with Allen Toussaint and the resultant Rock & Roll Resurrection took LeFevre back to the rock and rhythm & blues fusion of his early work. Critics who understood the real roots of rock music, like Mike Duffy from the Detroit Free Press, praised the album, calling LeFevre "a tireless juke joint evangelist who has a lot of gospel in his gutsy approach to the basic R&B beat." He offset his original compositions with two covers: Sam Cooke's "Shake" and The Isley Brothers' "Work To Do."
The album reflected LeFevre's existential quest as well. In the album's opener, "Let It Flow," he contemplates his desire for more than stardom, to be "more than a picker in a music making band." Similarly, "Life Saver" ranked love as being more important than fortune and fame. Toussaint's composition, "Declaration of Love," went the furthest and perhaps came the closest to verbalizing LeFevre's new focus, on "love's guiding light." LeFevre had reconnected with this faith and was retooling his approach to being a rock artist. "Just having faith is something that is constant. And that constant is God. I'm not pushing it or trying to change what anyone else believes, but it makes me happy," he told The Atlanta Journal and Constitution that year.
Just months after the album was released, LeFevre made the decision to more deeply focus on his faith and walk away from his career. He was ordained into the ministry in November of 1981 and re-emerged in 1982 with a new band, Broken Heart. Their debut album, Brand New Start, was one of the last releases on MCA's Songbird imprint, and became a leading force in contemporary Christian music, the genre he'd helped create in the first place. Through the 80s, they recorded eight albums, earned five Grammy nominations, and a Grammy and Dove Award for 1987's Crack the Sky.
In the 90s, Mylon shifted out of music into an evangelistic ministry, but he remained connected to his musical roots. Allen Toussaint, his friend and mentor, inducted him into the Georgia Music Hall of Fame in 2007. He is also in the Gospel Music Hall of Fame. After a battle with cancer, Mylon LeFevre died on Friday, September 8, 2023.