Norman Granz – The Man Who Made Jazz, Black AND White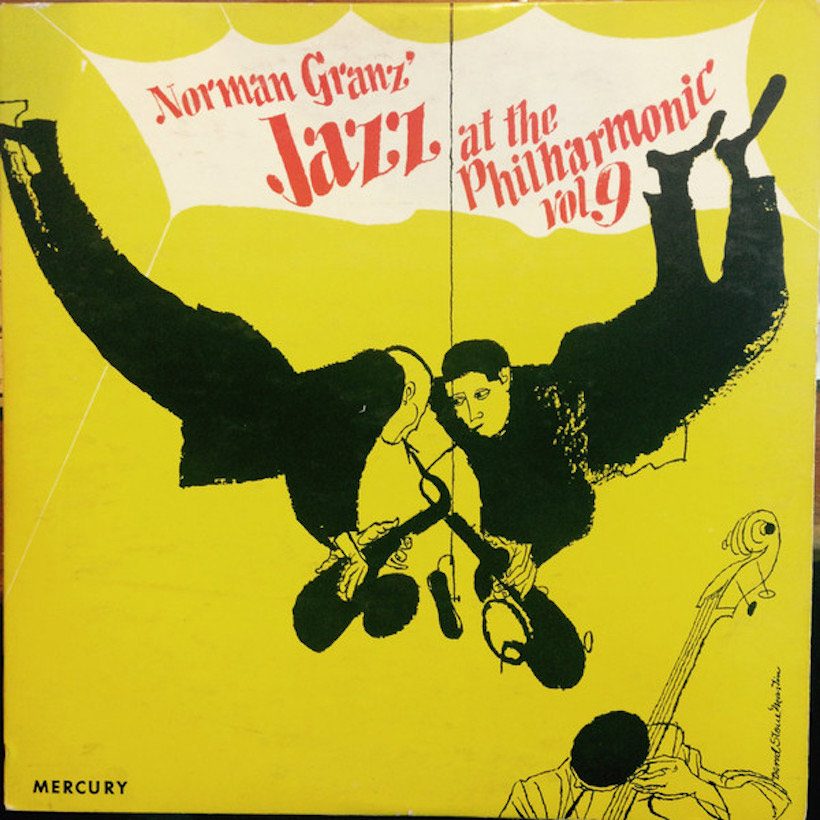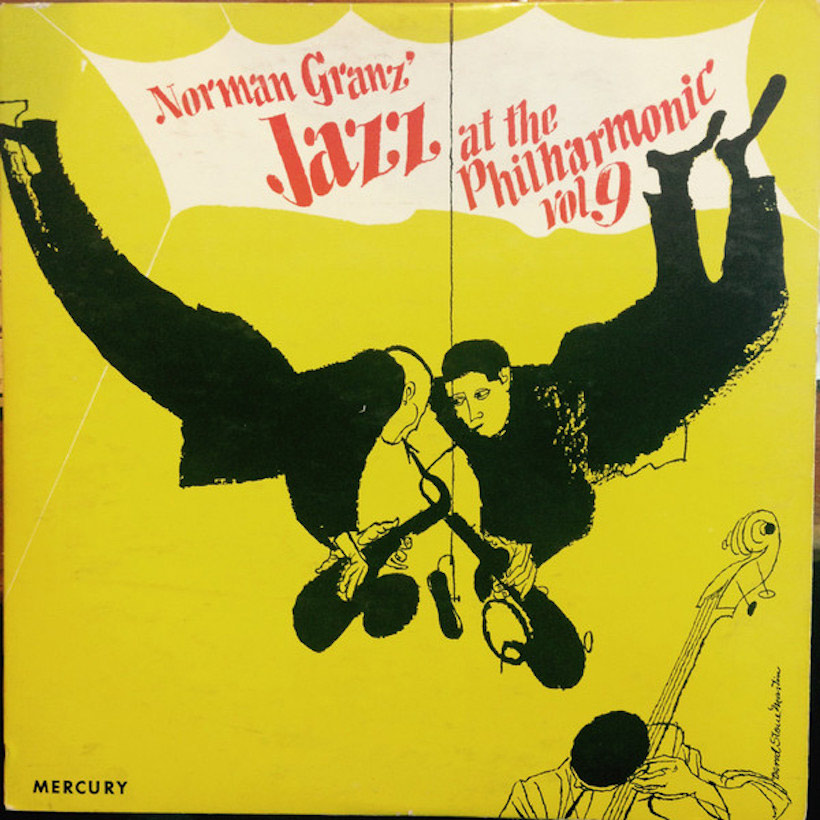 'The whole reason for Jazz at the Philharmonic was to take it to places where I could break down segregation and discrimination.' – Norman Granz
Without Norman Granz and Jazz at the Philharmonic, the landscape of modern music would be very different. In coming up with the idea for a series of concerts at the Philharmonic Auditorium in Los Angeles, Granz was clear from the outset about what he wanted to achieve. For the artists that played – and he really did regard them as artists – he wanted them to "be treated with the same respect as Leonard Bernstein or Heifetz because they were just as good, both as men and musicians."
From the start, there were some in the establishment that could think of nothing worse than shouting, whistling fans being allowed into the hallowed concert halls and within two years the JATP was banned from the place from which it drew its name. Also, there were some in the jazz establishment who found what Granz was attempting to be equally abhorrent. It was as though he was tampering with the formula, and what right had a twenty-five year old with no experience have to do such a thing?
By the time the JATP had moved from the Philharmonic to other Los Angeles venues, Granz had already taken the idea on the road, to tour in similar concert halls and large venues, well away from the traditional small clubs in which jazz was nearly always accompanied by drinks and the blue haze of cigarette smoke. Taking the JATP on tour was Granz's masterstroke, and his approach to the tours was akin to the planning that goes into a military operation. He left nothing to chance.
'With Norman, you travelled first class, stayed at first-class hotels and never played anywhere there was segregated seating.' – Dizzy Gillespie
Granz did advance work. He made sure there was advertising and promotion in the cities the tour was to visit. He generally restricted concerts to Thursday through Sunday to ensure that Monday through Wednesday the musicians could do signings in local record stores. It also allowed time for traveling the longer distances between some of the gigs and to give the musicians some time off.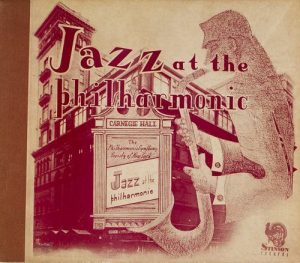 He treated the musicians with respect and afforded them the kind of life on the road that few of them, especially the black musicians, had ever experienced. Granz's insistence that the concerts were never segregated naturally extended to having all the musicians stay in the same hotels; not just any old hotel, but the best hotels the same ones in which Granz stayed. Naturally they also ate better than most touring bands, but Granz was not able to solve that problem quite as easily, especially in some parts of the South.
His tactic when securing rooms – and he booked only the best places – was to make a reservation in advance, for which he always wired the money to the hotel. Sometimes on arrival, a hotel clerk would baulk at allowing the black musicians to have a room. Granz would wave his contract, threatening the hotel with legal action, which usually resolved the situation.
'You sit where I sit you. You don't want to sit next to a black, here's your money back.' – Norman Granz
Granz made it a contractual obligation for the local promoters to ensure that there was no segregation in the venues. According to Granz, 'I'd hire the ticket seller and tell him there was to be no more segregation whatsoever. Well, that was new for Houston. I removed the signs that said "white toilets" and "negro toilets." That was new. The ticket seller was a Texan and I knew he didn't have eyes to do what I'd asked him to do, but he was getting paid, so he had to.'
'This is a happy joyous kind of jazz, which has beat and soul, and which pretty accurately reflects the environment in which its interpreters exist, as any folk music should. What more can anyone ask?' – Norman Granz, JATP programme, Spring 1947
In December 1946, the DISK Anti Intolerance campaign announced that Norman Granz and the JATP were 'the ideal weapon for a wedge opener in the intolerance fight. Jazz has universal acceptance and is the field in which racial segregation or discrimination is least accepted.' The campaign also announced that in each city where the forthcoming spring tour of the JATP played, Granz would give anti-intolerance talks. It seems that this campaign was one initiated by Granz, possibly in an effort to push promoters into ensuring there was no segregation.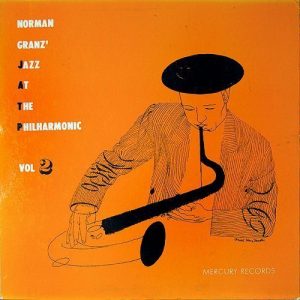 However, there were continuing issues over segregation manifested themselves in many different ways. One record store refused permission for black members of the JATP to be able to 'listen' to their own record releases, while white customers were allowed to 'listen' to records without necessarily purchasing them. In Dayton, a department store excluded black JATP musicians from an autograph session. In Minneapolis, Granz was put in a room 'the size of a match box', because he believed the hotel was irked at his requests for equal treatment for the musicians, whatever their colour. Even by this time, he estimated that his insistence on equality meant that he had lost around $40,000 through promoters and concert halls refusing his contracts – that's around $1 million or more today.
In May 1947 Billboard made a splash about the fact that in Kansas City in March the audience was "composed of mixed tootler personnel, they played a mixed dance in front of 3,000. Norman Granz topper of the jazz unit makes provision for mixed admission via a clause in his contract with promoters, which gives Granz the right to postpone any dance or concert where the op. in any way suggests a racially segregated ticket sale, with the op. forfeiting half of the unit's guarantee as a consequence."
'Playing before an excited audience of some 3,000 persons of which about half were negroes, the jazz men pulled out all the stops… Ella Fitzgerald is the greatest among singers of popular songs. She is living proof that bop is not dead.' – Norfolk Ledger-Dispatch 1950
The roll call of musicians who played the JATP concerts is as impressive as it is long. It includes – Nat (King) Cole, Billie Holiday, Coleman Hawkins, Gene Krupa, Illinois Jacquet, Buddy Rich, Roy Eldridge, Slim Gaillard, T-Bone Walker, Charles Mingus, Charlie Parker, Lester Young, Thelonious Monk, Barney Kessel, Meade Lux Lewis, Sarah Vaughan, Mary Lou Williams, Ray Brown, Lennie Tristano, Dexter Gordon, Ella Fitzgerald, Oscar Peterson, Shelly Manne, Bud Powell, Flip Phillips, Benny Carter, Ben Webster, Max Roach, Dizzy Gillespie, Herb Ellis, Stan Getz, Sonny Stitt, J. J. Johnson, Cannonball Adderley, John Coltrane, Eric Dolphy, MyCoy Tyner, and Miles Davis
'Jazz at the Philharmonic is the leading organization in music today that has social overtones in it; it is besides being a business proposition and a means of promoting and furthering jazz, equally dedicated to doing what it can to combat racial prejudice.' – The introduction to the 1951 JATP programme
Despite all he had done, by 1955 racial tensions were ever present in the South. At the Music Hall in Houston police arrested Ella, Granz, Dizzy Gillespie, Illinois Jacquet and Ella's dresser/assistant. According to press reports, 'Five policemen invaded Miss Fitzgerald's dressing room at Houston's Music Hall where members of Jazz at the Philharmonic were playing dice. An investigation was called that failed into nothingness. Miss Fitzgerald was cutting a piece of pie and drinking coffee. Police acknowledged that she was just present. Police Chief Jack Heard said his officers were a bit over zealous and that common sense would apply and he would talk to the officers.' A columnist on the Houston Post wrote that he would 'strike five medals of valour for the intrepid officers'.
Yet nothing could stop the JATP and the role it played in braking down racial barriers should not in any way be underestimated. Norman Granz made Jazz Black AND Whiter, something that was never a problem for the musicians, but clearly was for bigots everywhere.
Perhaps his innate pragmatism, coupled with his own strong sense of what was right, was what made Granz so successful. Maybe not quite a benign dictator, but certainly a man who had a clearer idea of what he wanted to do than most. He was unique, hard to get close to, hard for many people to like, but he single-handedly changed the way we listen to music, whether in a concert hall or on record. He was an original who cared passionately for America's one true art form.
As Nat Hentoff wrote in DownBeat in 1954 'Granz, more than any other single force in jazz has consistently supported those artists that form the mainstream of the jazz tradition, those artists whose roots are life-deep in jazz and without whom there could have been no modern jazz. Cool or turbulent.'
Follow the Jazz Giants playlist for more legendary jazz recordings.
Format:
UK English