'One Of The Boys': Katy Perry's Satirical, Inclusive Debut Album
Witty, provovative and packed with hits, 'One Of The Boys' introduced Katy Perry as a ready-made pop icon for the early 21st century.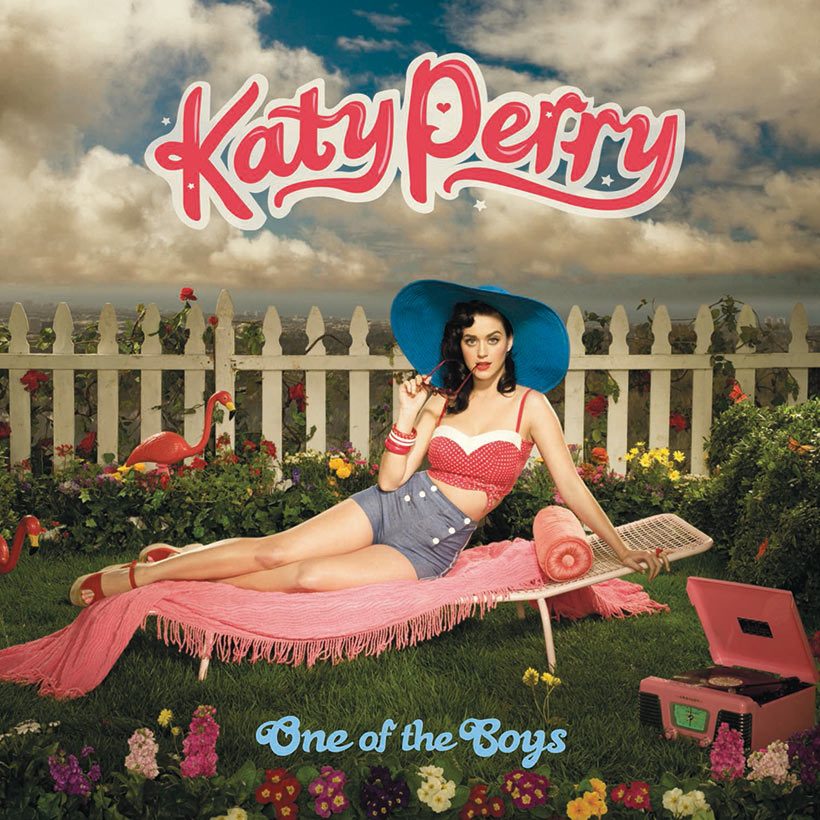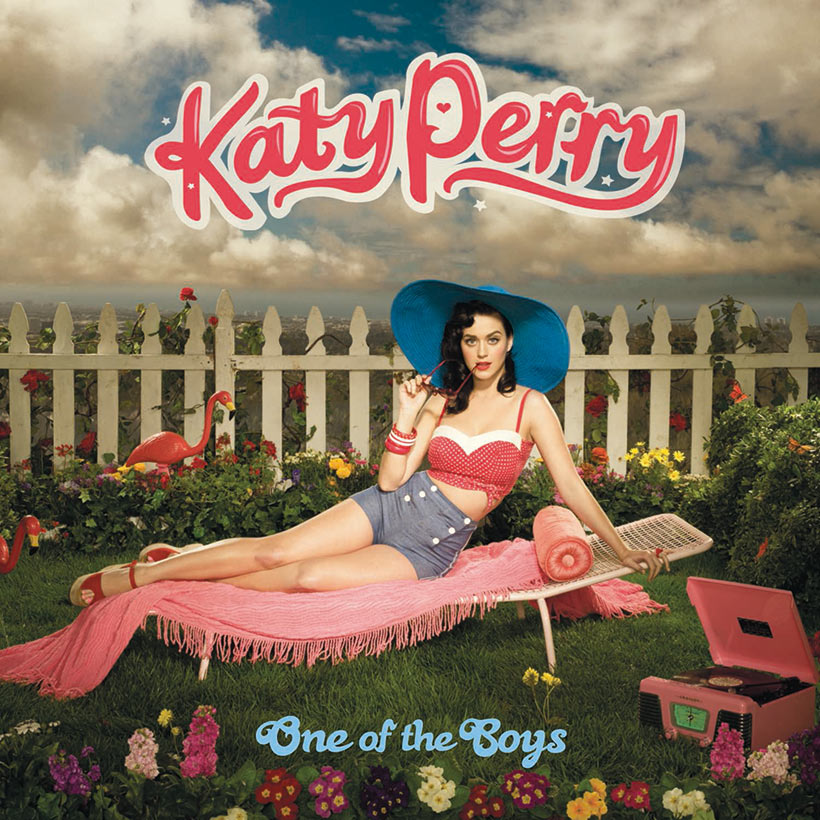 Novelty or not? That was the question people asked of Katy Perry during her breakthrough. "I Kissed A Girl" is the sort of song that, while almost guaranteed to be a sure-fire smash, might also overshadow an artist who had plenty more to offer. The new-wave-influenced co-write (with hitmakers Max Martin, Cathy Dennis, and Katy's producer, Dr. Luke) seduced the international charts with consummate ease, topping Billboard's US Hot 100 listings and scaling similar peaks in key markets such as the UK and Germany. But we all know how tough following such a monster debut can be… And as the lead single for Katy's second studio album, One Of The Boys, it was a controversial springboard for the star.
Listen to One Of The Boys right now.
Her debut album, the eponymous Katy Hudson, had been a frustrating false start, so the decision to launch the renamed Katy Perry with such a provocative track wasn't without risk. That Katy remains a huge international draw is largely down to the pop genius that underpinned its parent album, released on June 17, 2008.
The singles
There was a seven-year gap between Katy Hudson and One Of The Boys, but the lengthy gestation period allowed for the album's best songs to ferment nicely. "I Kissed A Girl" was clearly the strongest (and actually written towards the end of the recording sessions), but "Hold N Cold," recorded the previous year and picked as the album's second single, in September 2008, did almost as well, peaking at No.3 in the US. Third single, "Thinking Of You," had once been considered for the album's lead track but was put on hold until January 2009, when a high-production video helped it into the US Top 30 and respectable placings globally. That the album's fourth – and final – single, "Waking Up In Vegas," again made it to the US Top 10 speaks volumes about the caliber of chart-friendly compositions that make up the One Of The Boys. Most albums would have used up all its hits by then.
Katy Perry - I Kissed A Girl (Official)
The album
One Of The Boys first came to people's attention with the soft release of the promotional track "Ur So Gay." Another controversial song, its mission was to test the critical waters with Katy's unique and provocative – but always inclusive – humor. Written with Greg Wells during an early stage of the album's creation, the cut did big business on the dance charts, but made little headway elsewhere (though it benefited from a significant plug from the undisputed queen of sexual-social satire when Madonna told radio DJs how much she liked it). "Ur So Gay" made the sixth song on the album and, along with another Wells co-write, the closing track, "Fingerprints," is one of the highlights of One Of The Boys.
Some of the album lacks the high-gloss production of many of Katy's later records. "Fingerprints" owes a debt of influence to the punchy guitar-pop of then-contemporary acts such as No Doubt or Avril Lavigne and is, perhaps, more obviously organic than some of her later material, which still sees Perry take risks with her music while being careful to bring her vast, international audience with her.
Katy Perry - Hot N Cold (Official)
So, a decade on, what is one to make of this less familiar, perhaps lighter polished Katy? Well, the synths have their place, but are balanced here by an insistent guitar and drum drive that lends these songs a unique energy. "If You Can Afford Me" might have made a Blondie album nearly 30 years earlier, while powerful ballad "Lost" is dominated by an earthy, raw vocal that lends it a timeless maturity. "Self Inflicted"'s power-pop pace would have made it an obvious choice as a single for most artists but, in truth, there were just too many other fabulous songs in competition for that role on One Of The Boys, so it was the radio-friendly pop anthems that were ultimately selected. In many ways, the relatively soft performance of the ballad "Thinking Of You" demonstrated that the right strategy had prevailed. If there is a regret, it's the fact that, at this stage of her career, Katy was still building her audience and this great song remains one of her smallest hits.
That's not to say that everything on One Of The Boys will ignite the dancefloor. "Mannequin" is a sweet, 80s-influenced pop shuffler that's easy to overlook, but contains many of the characteristics that you'll find on plenty of Katy's later big hits – the soaring chorus, catchy synth twists, and a strident, uplifting lyric.
Katy Perry - Thinking Of You (Official)
The reception
Though most critics agreed that One Of The Boys was packed with hit material, some misread the social satire and ignored the fact that Perry was mocking contemporary culture, not blindly celebrating it. No matter. One Of The Boys made a strong debut and sold steadily across the next two years, reaching platinum status in most markets.
Katy used the success to build a big profile across many TV appearances – including hosting the 2008 MTV Europe Music Awards – and a number of live dates. 2009 saw her receive a Brit Award and headline her own tour. With work starting on her next record, Teenage Dream, almost immediately, there was no way she was going to let that question over her long-term credibility linger. Katy might have kissed a girl and liked it, while critics dissed the girl and tried to fight it. Fans, however, put up no such resistance – as Teenage Dream would conclusively prove, less than two years later. But the seduction certainly started here.