Peaches & Herb had quite a task on their hands to follow 'Reunited.' The smash hit ballad spent four weeks at the top of both the pop and R&B charts in the spring of 1979. Following the disco hit 'Shake Your Groove Thing,' which went top five in both formats, it was a remarkable revival for a name that had figured on the soul charts between 1966 and 1970.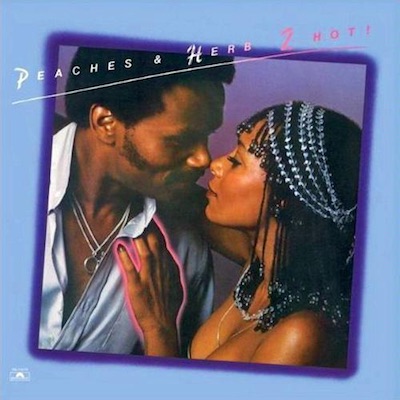 In that first incarnation, Herb Fame was joined by Francine 'Peaches' Barker, with Marlene Mack filling in for her in 1968 and '69. During that period, the group had a soul hit with 'United,' the inspiration for the comeback hit. The new 'Peaches' in the second line-up was Linda Green, and the duo's latest singles were featured on the 2 Hot album, which itself topped the R&B listings from March 1979, for eight non-consecutive weeks.
The song chosen to follow 'Reunited' was 'We've Got Love,' written like its predecessors, and the entire album, by top disco-era operatives Dino Fekaris and Freddie Perren. An archetypal slice of dancefloor soul, it entered the R&B chart on 14 July 1979 at No. 71, in the week that Peaches & Herb performed at Billboard's International Disco Forum VI in New York. But this time, success was far more modest. The single stopped at No. 25, and at No. 44 on the pop side.
Purchase 'We've Got Love' on 2Hot.