Louis Armstrong Gets A Star On The Hollywood Walk Of Fame
Louis Armstrong made his first film in Hollywood in 1930. 30 years later he was awarded a star on the Hollywood Walk of Fame.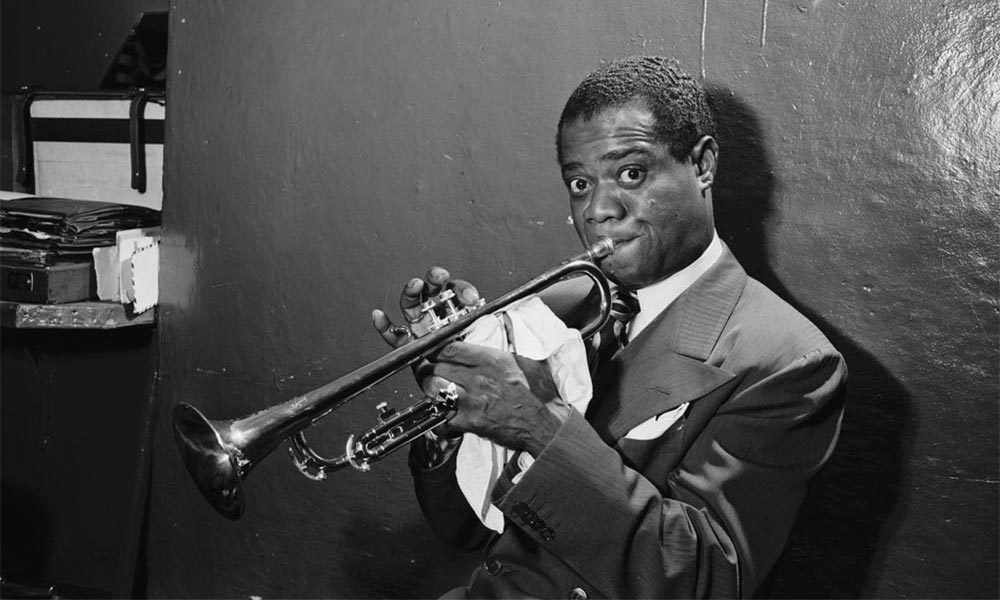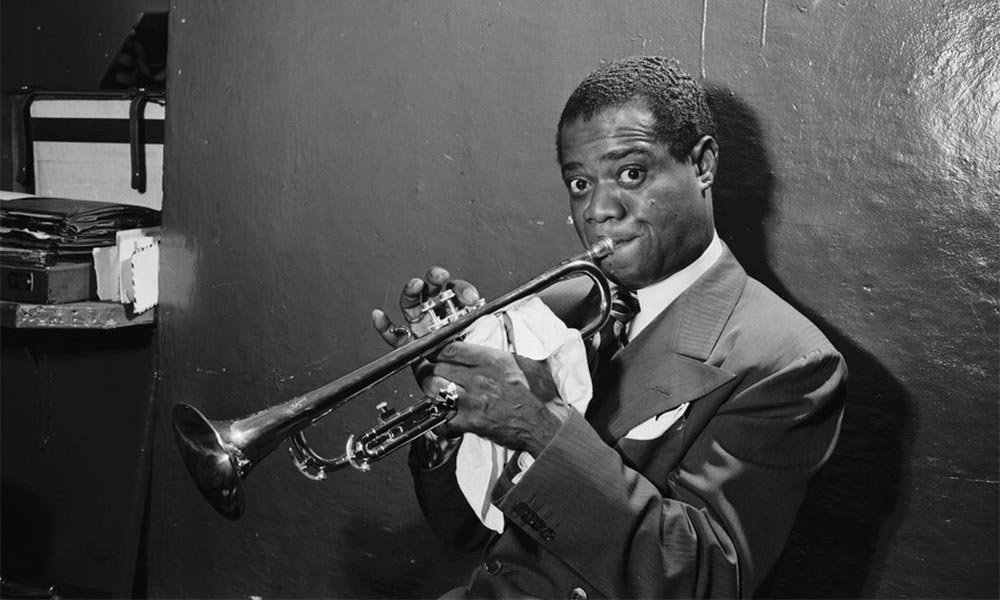 In the last quarter of 1930, Louis Armstrong went from New York to Hollywood to appear at Frank Sebastian's Cotton Club, a mock Tudor building in Culver City that had the reputation of being one the premier night spots in Los Angeles. Little did he know that, three decades later, he would receive a star on the Hollywood Walk Of Fame.
Not long after his arrival, Armstrong was in the studio for OKeh recording as Louis Armstrong and his New Sebastian Cotton Club Orchestra, which was, in reality, the Vernon Elkins band that Louis played with every night at the club. Among the sides he cut was "Body and Soul," which featured Lionel Hampton on drums and vibes, and "Just A Gigolo" recorded in March 1931.
In September 1930 Armstrong briefly appeared in his first movie. In Ex-Flame, Louis plays with the Les Hite Orchestra. A second film, Mixed Doubles, was probably made in early 1931, again with Les Hite. Neither film can now be seen as no print survives, but they were another small step along the road to wider fame and fortune for Louis.
It was after his second film appearance, and after his triumphal run at the Cotton Club, that Louis decided it was time to head home to Chicago. Five years later, Louis was in Los Angeles in July 1936 working on Pennies from Heaven in his first featured role in a Hollywood film. It starred Bing Crosby, who Louis had known from his time at Sebastian's Cotton Club in 1930. Armstrong appeared as a musician who worked in a café performing "Skeletons in the Closet." While Louis was in Hollywood, he recorded with Jimmy Dorsey and his Orchestra in August. It included the title song from the film along with a reprise of "Swing That Music" and three other pieces.
Fast forward to 1960, on February 8, and Louis Armstrong was receiving the honor he so richly deserved: a star on the Hollywood Walk Of Fame.
Follow the Louis Armstrong Best Of playlist for more of Satchmo's greatest hits.