reDiscover The Bee Gees' 'Bee Gees' 1st'
The group's first international album landed in July 1967, during a highly significant year for Barry, Maurice and Robin Gibb.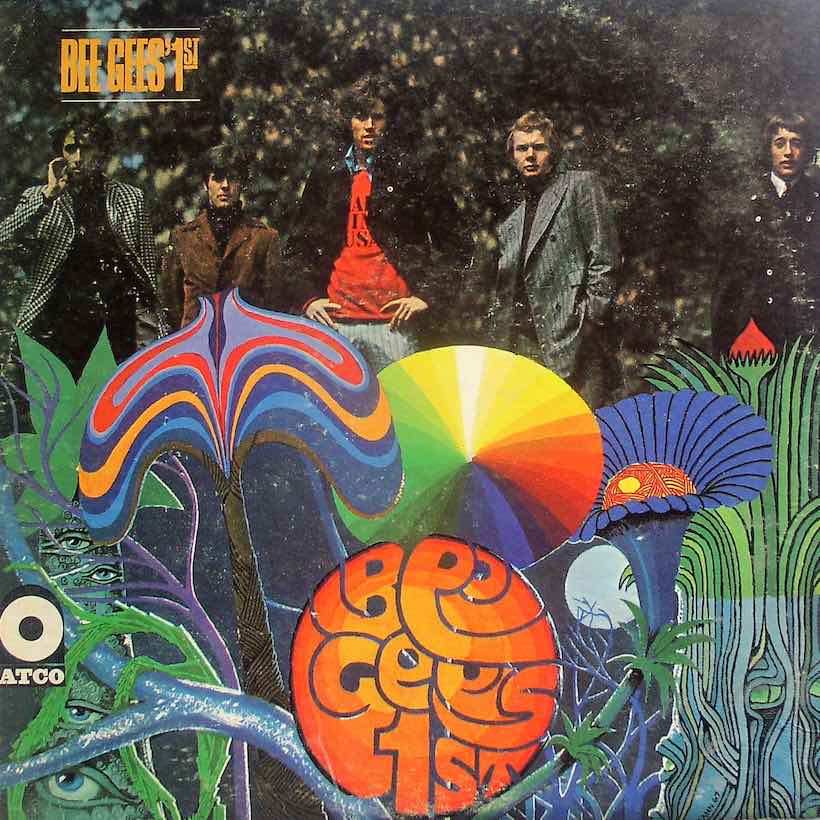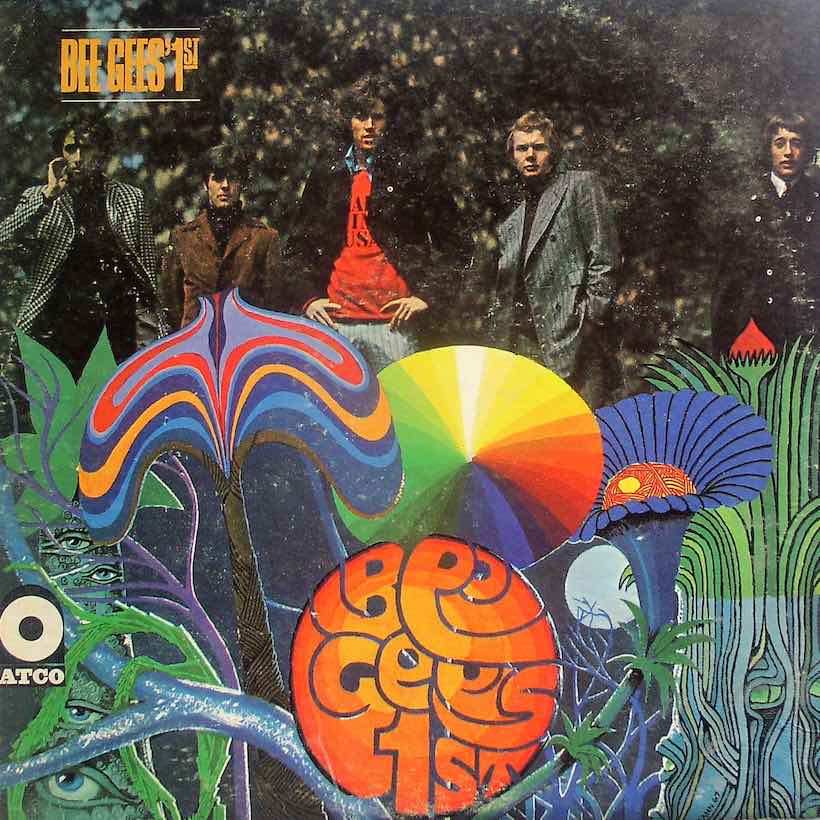 The resounding applause for Barry Gibb's Glastonbury Festival performance of June 2017 sent the Bee Gees' Timeless — All Time Greatest Hits album into the UK top 10. His memorable appearance took place just before the 50th anniversary of the release of the group's first international album, released in July 1967. We invite you to reDiscover Bee Gees' 1st.
Listen to Bee Gees' 1st right now.

The brothers Gibb had, of course, been recording in their adopted home of Australia for several years by then. Their first single, 'The Battle of the Blue and the Grey,' came out in 1963 and their first two LPs for Australian labels followed, with 1965's The Bee Gees Sing and Play 14 Barry Gibb Songs and Spicks and Specks the next year.
But after their return to their native UK in January 1967 and their new representation by the tenacious entrepreneur Robert Stigwood, this memorable year in pop history would assume huge significance for Barry, Maurice and Robin. By March, they were in IBC Studios at Portland Place in London, almost next door to the BBC, to start recording 14 new songs written by Barry and Robin Gibb in a contemporary, sometimes psychedelic pop style.
The album, released in the UK on 14 July, included the single with which they had made an arresting singles chart debut in March, the haunting 'New York Mining Disaster 1941.' The song's combination of a catchy melody and a stark vocal delivery took a while to catch on, with a first appearance at a modest No. 43, but the song went on to spend five weeks in the top 20, peaking at No. 12 at the end of May.
What's not always remembered is that the follow-up single, also included on 1st and long regarded as an absolute Bee Gees classic, was not a major UK hit. 'To Love Somebody' charted just as the album was being released, and spent a month grappling up the bottom ten of the then 50-position countdown, but peaked at No. 41. It took Nina Simone's superb 1969 cover to make it a top five hit in Britain.
Nevertheless, as Bee Gees 1st emerged, the group were being hailed in media circles as the new Beatles, especially given their modern pop sensibilities in the era of Sgt. Pepper. The trio's album included such Summer Of Love-friendly compositions as 'Red Chair, Fade Away' and the religiously-influenced 'Every Christian Lion Hearted Man Will Show You.' Those sat comfortably alongside more traditional, stylishly orchestrated numbers such as 'One Minute Woman' and 'I Can't See Nobody.'
What all 14 tracks had in common was that rigorous attention to song craft that would become the trademark of the Gibb brothers for decades to come. By September, their UK singles chart fortunes were restored, as the anthemic 'Massachusetts' started its climb towards an entire month at No. 1. It wasn't on the debut album, but now the Bee Gees were an undeniable force to be reckoned with.
As 'Massachusetts' gently descended the chart, their next hit 'World' passed it en route to the top ten. Those two quickfire smash hits were the catalyst for the album's belated improved profile. It had entered at No. 34 in August, and would achieve a long, unbroken run of 26 weeks in the top 40, but it didn't reach its No. 8 peak until the November. Now, the Bee Gees were an almost constant presence as a major group on both the singles and albums scene.
Bee Gees' 1st can be bought here.
Follow the official Bee Gees Best Of playlist, featuring songs from Bee Gees' 1st and their entire career.