reDiscover Rainbow's 'Difficult To Cure'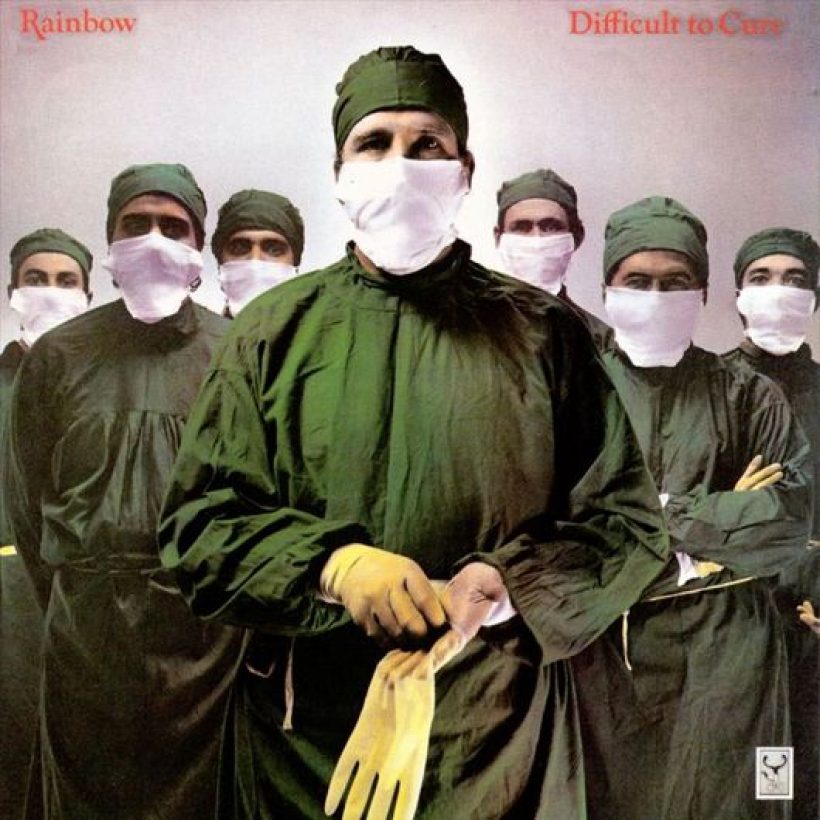 While fronted by their initial vocalist, Ronnie James Dio, stalwart hard rock quintet Rainbow cut their first three LPs, the last of which – 1978's Long Live Rock'n'Roll – made the UK Top 10 and spawned a couple of minor hit singles courtesy of 'LA Connection' and the anthemic titular song.
Guitarist and prime mover Richie Blackmore was, however, frustrated by his band's lack of mainstream success and sought major changes. Consequently, when they returned with 1979's Down To Earth, Rainbow were fronted by Skegness-born, ex-R&B belter Graham Bonnet, while Blackmore's old Deep Purple bandmate Roger Glover had taken over from Bob Daisley on bass.
Blackmore's radical reshuffling rapidly paid dividends. Released at a time when UK rock weekly Sounds was about to coin the term New Wave Of British Heavy Metal, and other homegrown hard rock/heavy metal outfits such as Whitesnake and Motörhead were emerging as contenders, Down To Earth proffered a contemporary, but radio-friendly sound, yielded two evergreen UK Top 10 hits in 'Since You've Been Gone' and 'All Night Long', and eventually peaked at No.6 on the UK album charts.
This same line-up of Rainbow subsequently headlined the inaugural Monsters Of Rock festival at Castle Donington in the summer of 1980, but personnel upheavals again blighted the band's progress when they began recording 1981's Difficult To Cure. Though both Cozy Powell and Graham Bonnet quit while the new songs were being worked up, their replacements – drummer Bobby Rondinelli and vocalist Joe Lynn Turner (formerly of Eagles-esque US soft-popsters Fandango) – were drafted in while the sessions continued.
Turner and Rondinelli thus endured a baptism of fire, with Turner locked outside his comfort zone and forced to sing in a higher than usual key, as the backing tracks had been more or less completed before he was recruited. Over 30 years later, however, the listener barely notices the join, as Difficult To Cure arguably remains Rainbow's most polished, accessible and consummate record.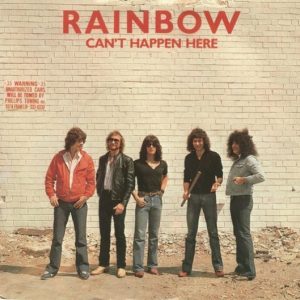 Though the album's signature song remains the robust, Russ Ballard-penned 'I Surrender' (which, as a 7", soared to No.3 on the UK charts), Difficult To Cure was weighed down with swaggering riffs and big, anthemic choruses. Indeed, its myriad highlights also included the beefy 'Can't Happen Here'; the ambitious, neo-classical title track (based upon Beethoven's 'Ninth Symphony') and the impassioned 'Spotlight Kid', wherein Blackmore indulged in one of his most spine-tingling solos.
Despite its difficult pregnancy, Difficult To Cure, released on 3 February 1981, climbed into the UK Top 10 (where it earned a gold disc) and the band later enjoyed Stateside success with its follow-up, 1982's AOR-inclined Straight Between The Eyes. Though they (temporarily) disbanded in 1984, when Blackmore and Glover joined the reformed Deep Purple, Rainbow have sporadically materialised over rock's landscape since 1997 and Richie Blackmore has recently announced a series of dates for the summer of 2016.
Format:
UK English