reDiscover Frank Sinatra's 'In The Wee Small Hours'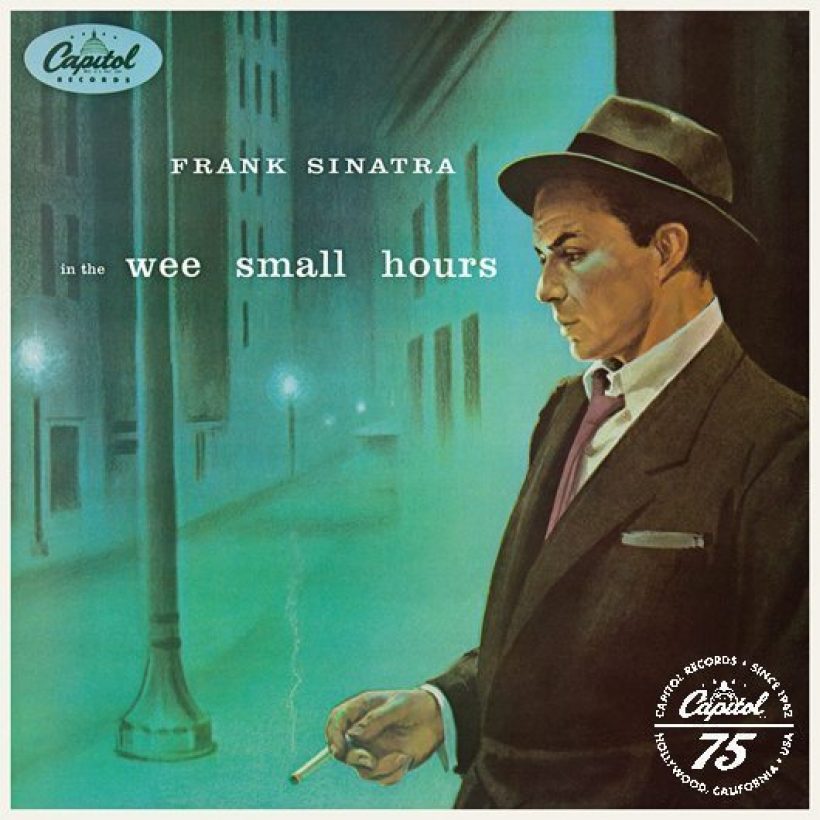 "And as he sang he created the loneliest early morning mood in the world."
This is from the original liner notes the album that many consider to be Frank Sinatra's finest, and never a truer word spoken.
In The Wee Small Hours is a record that creates a mood of stark loneliness and it's one that has become the soundtrack for countless failed love affairs. Sinatra sets out his stall from the very moment the album begins. "In the wee small hours of the morning, while the whole wide world is asleep, you lie awake and think about the girl…"
There is no denying the closeness and the intimacy that it brings, made more intense by the sonics on this beautiful recording. It's almost as though we, as listeners, are somehow intruding into Frank's world. But then as has been claimed, "It's Frank's world, and we're just lucky to be living in it."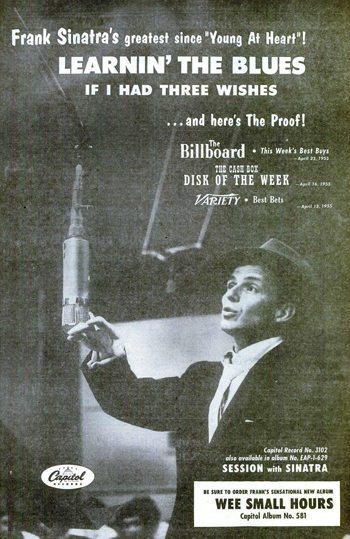 When Capitol first released the record in April 1955 it came out as a double-album, two 10" records with eight songs on each. But the days of the 10" album were numbered and it was soon re-packaged as a 12" record, as would all of Sinatra's albums thereafter.
While there are elements of jazz on some of the cuts, this is clearly a Sinatra ballad album. It combines impeccable song selection with stunning orchestration and vocal delivery; with Bill Miller's piano playing adding immeasurably to the atmosphere. Singer and pianist would work on songs together before going into the studio, teasing out the subtle nuances, working on the phrasing and slight shifts in the timing that helped give Frank his unique approach to his art.
Recorded at KHJ Studios, Hollywood, arranged and conducted by Nelson Riddle, and produced by Voyle Gilmore it made No.2 on the US album charts and began its 33-week run in May 1955. DownBeat, in their June review, said, "The package should be a big seller for years." How right they were. In 1984 it was inducted into the Grammy Hall Of Fame.
The title track, a song written by Dave Mann and Bob Hilliard was recorded on Thursday 17 February 1955. Few albums have begun with a more low key song. One of its writers, Dave Mann, apparently bumped into Sinatra and Riddle in New York sometime in late 1954 and "sold" them the song. Mann knew both men, having been in Charlie Spivak's band with Nelson as well as playing on many of Frank's sessions with Axel Stordhal for Columbia. Having heard the song, with words by Bob Hilliard, Frank was immediately enthusiastic and took it as his "theme" for the album and set about collecting the other songs to match the mood
There are three Rodgers and Hart songs on the record, 'Glad to Be Unhappy', 'It Never Entered My Mind' and 'Dancing On The Ceiling'. There's also Duke Ellington's 'Mood Indigo' and the beautiful 'I Get Along without You Very Well', by Hoagy Carmichael and Jane Thompson, which has never been sung better. There's 'Deep In A Dream', 'I See Your Face Before Me', 'Can't We Be Friends' and 'When Your Lover Has Gone' written by Einer Aaron Swan; the latter was originally recorded by Frank in 1944 for a V-Disc to supply to military personnel around the world.
Another stand-out track is Cole Porter's 'What Is This Thing Called Love', Alex Wilder's 'I'll Be Around' and the gorgeous simplicity of Harold Arlen and Ted Koehler's 'Ill Wind'. 'I'll Never Be The Same' is one of five songs on the album that has an 'I', in the title and with over half the songs in the first person it emphasises the personal nature of the recording.
Harold Arlen's song, this one written with Yip Harburg is the beautiful, 'Last Night When We Were Young' and it is a song that Frank revisited when he recorded the September Of My Years album with Gordon Jenkins, in 1965. Ten years older, Frank improves on his original version with the wisdom of age enhancing the beautiful lyric.
The album closes with a rarity, a song co-written by Sinatra himself, along with Sol Parker and his old friend Hank Sanicola. 'This Love Of Mine' was first recorded when Sinatra was with Tommy Dorsey's orchestra in 1941.
Writer Rita Kirwen attended on of the sessions for the album in February and offers this rare insight into the special magic that Frank created in the studio:
"Everybody listens to the playback. Sinatra, with his head in his arms, leaning against the glass-panelled control booth, listens harder than anyone. An epidemic of yawns seizes the musicians. Frank looks up. 'Yeah. Yeah. I think that's the one. Whadda you think?' The producer nods and a few people in the audience laugh a little. They've ALL sounded good enough to be 'the one'.
"'Well, then, that just about wraps it up, I guess.' Sinatra takes a gulp of the lukewarm coffee remaining in the cup most recently handed to him, and then he lifts the inevitable hat from his head a little, and plops it right back, almost as if he'd wanted to relieve pressure from the hat band. The studio empties fast; just music stands and chairs remain. Sinatra flops onto one of the chairs, crosses his legs and hums a fragment of one of the songs he's been recording. He waves to the night janitor now straightening up the studio and says, 'Jeez. What crazy working hours we got. We both should've been plumbers, huh?'"
It is almost as though everything that Frank Sinatra had previously recorded was simply leading to this record. He would make some better recordings of individual ballads, but this is the greatest single album of romantic songs; the one to have ready and waiting, in case heart break threatens.
Because when Frank sings, "There is no sunrise, when your lover has gone," there is no doubting his sincerity. Perfection.
In The Wee Small Hours is one of 75 classic albums picked to celebrate the milestone that is Capitol Records' 75th birthday. Join the celebrations with the Through The Decades playlist, and purchase In The Wee Small Hours here:
Format:
UK English