'Empty Rooms': When John Mayall Got A Case Of Folk-Blues
If 'The Turning Point' marked a partial shift away from the genre that had established Mayall's reputation, 'Empty Rooms' kicked off with a blast of the blues.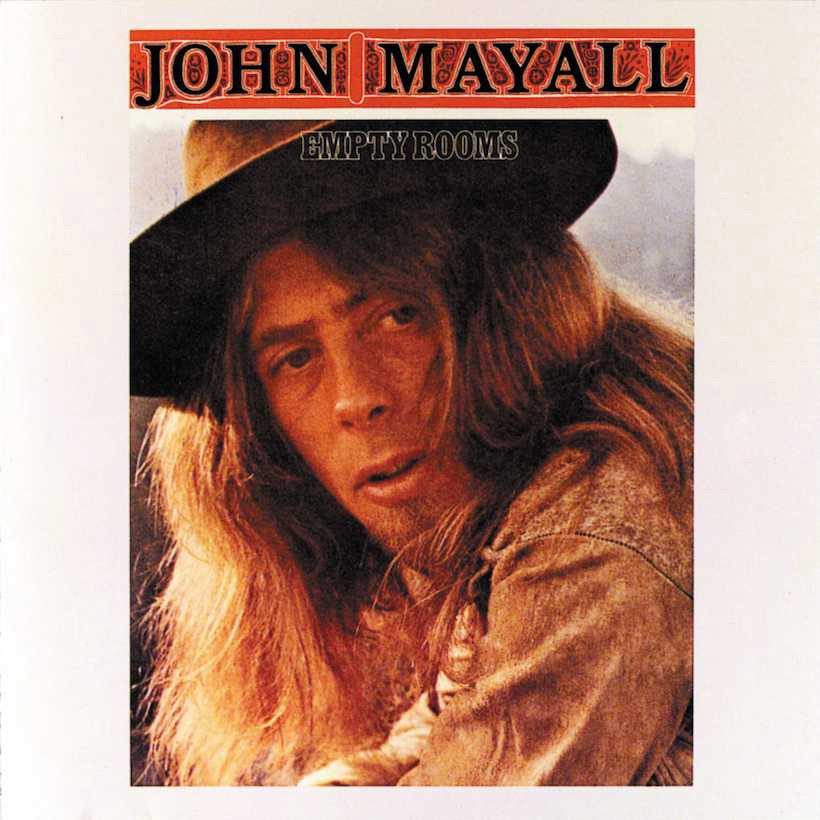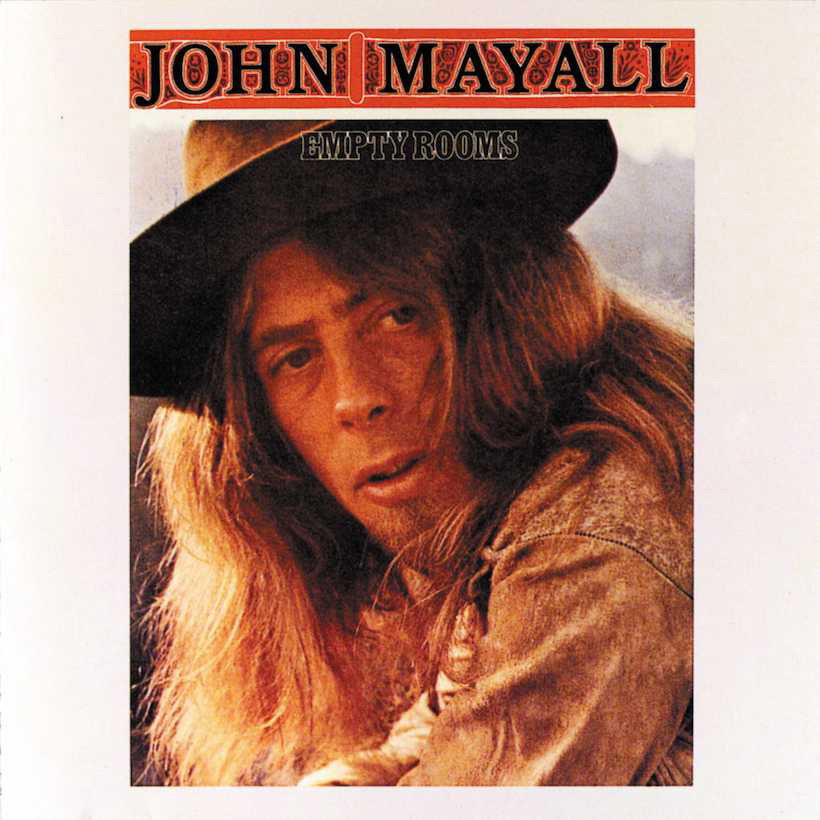 It's an album whose title is so redolent of the feelings that the blues can create. Empty Rooms is the second John Mayall album released in 1969 and boasts the same line-up of its predecessor, The Turning Point. It features Jon Mark on guitar, Mark Almond on sax and flute, and Steven Thompson on bass, and it is another drummer-less record. Right after recording this album, Jon Mark and Johnny Almond left Mayall to form the duo Mark-Almond, who themselves experimented with the form and came up with some wonderful recordings.
Listen to Empty Rooms on Apple Music and Spotify.
Mayall's new softer approach, meanwhile, was here to stay.
Though this was the last hurrah for this line-up and the guest on one track, Larry Taylor, would supplant the bass player he duetted with. Mayall's social conscience was made explicit on "Plan Your Revolution," but most of the songs are concerned with relationships, or one: with his girlfriend Nancy. "Thinking Of My Woman," "To A Princess," "Many Miles Apart"; it's a love letter to longing.
If The Turning Point marked a partial shift away from the genre that had established Mayall's reputation, Empty Rooms kicked off with a blast of the blues, "Don't Waste My Time." But this is a long way from his gritty mid-60s classic electric blues. It's folk-blues, which mesmerized British kids at the dawn of the rock era. Broonzy, Lead Belly, Woody Guthrie all linger here – as does Lonnie Donegan, the man who took skiffle into the British charts and inspired a generation.
It works wonderfully well, with Mayall's percussive, pushy mouth harp driving the song forward. The irony is that by this time British blues was a hugely successful export to the US, with Cream, Zeppelin, and The Rolling Stones playing their take on Chicago's electric model, while Mayall returned to the branch of blues that had originally inspired these bands.
Drum-free it may be, but there's no lack of drive. "Plan Your Revolution" rocks; "Something New" has a handy lazy groove; "People Cling Together" boasts the spirit of Wilbert Harrison's "Let's Work Together," illuminated by 12-string guitar. As the album falls deeper into its romantic mindset, things change: "Don't Pick A Flower" is folk, pure and simple; "Many Miles Apart" is a wailing blues, but clearly personal; "Waiting For The Right Time" sounds like it was written watching desert dust blow by while Mayall admits "she drives me out of my mind" in a shimmering musical mirage.
While it sounds a product of the USA, much of the LP was recorded in London. It made the UK charts on April 11, 1970, and went Top 10. It was his last to do so. The music of the 60s was about progression and expression and Mayall remained true to the cause. If you want the spirit of the boogie, chillen', it ain't here. But open your ears, as Empty Rooms demands, and you'll enjoy a pleasant surprise.