reDiscover Sensational Alex Harvey Band's 'Rock Drill'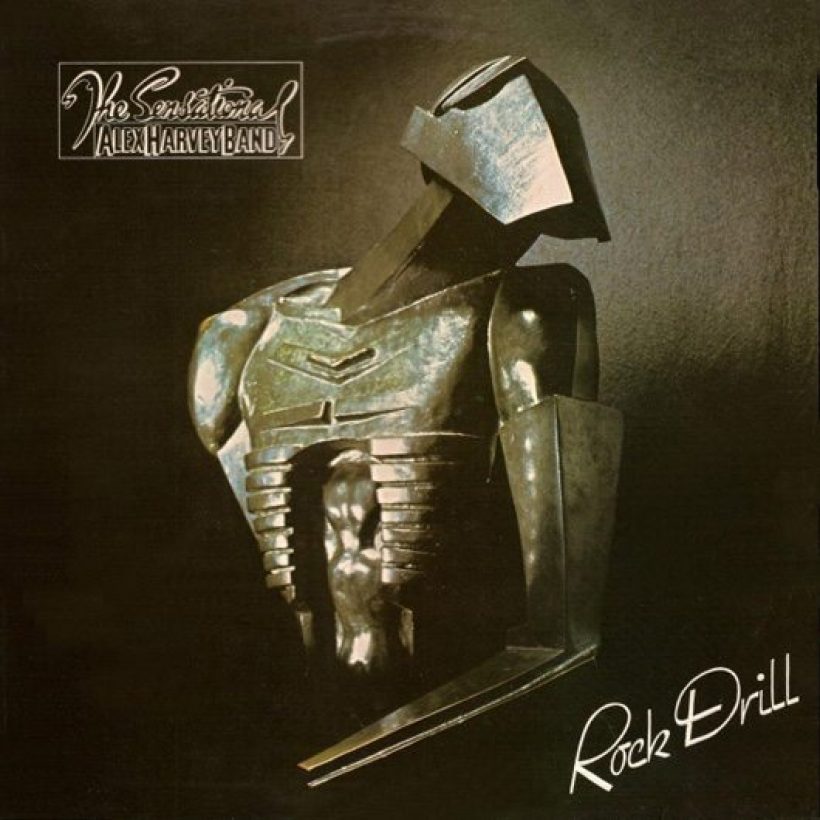 Alex Harvey pursued mainstream acceptance for 20 years; when it finally arrived, in 1975, the hard-bitten Glaswegian rock'n'roller had just turned 40 and his holy rolling Sensational Alex Harvey Band's deceptively playful cover of Tom Jones' 1968 hit 'Delilah' shot to No.7 in the UK Top 40. A second hit followed in the shape of 1976's gloriously odd 'Boston Tea Party', but by this point in his career Harvey was plagued by recurrent back problems and forced to bow out of his own band following that same year's well-received SAHB Stories.
SAHB cut 1977's Fourplay without their leader, and Harvey officially announced his retirement in October '76. As it turned out, however, he was only briefly away from the coalface. Early in 1978 he regrouped with his band (Tommy Eyre having replaced Hugh McKenna on keyboards) for SAHB'S seventh studio set, Rock Drill.
Often overlooked among SAHB's spectacular rung of long-players, Rock Drill was initially unleashed in a hostile environment. Punk had broken with a vengeance in the two years since SAHB Stories was issued, so with the odds stacked against them, both Rock Drill and its trailer single, 'Mrs Blackhouse' (a gospel-tinged jibe at British morality campaigner Mary Whitehouse), seemed doomed to fail.
Exacerbated by Harvey's ongoing health problems, SAHB soon met their demise. Yet, divorced from the times, it's worthy of inclusion among the band's best outings. The record came housed in a fascinating sleeve depicting the torso of Sir Jacob Epstein's prescient 1913 sculpture 'Rock Drill' (widely believed to symbolise man's metamorphosis into a human-machine hybrid), and the music it contained was rarely less than compelling. The dense, looming title track and edgy, six-minute 'The Dolphins' coursed with the energy and aggression of punk; the rollicking 'Who Murdered Sex?' was a gleeful throwback to the louche, swaggering SAHB of Next, while Harvey gleefully revisited the subject matter of his spoken-word LP, Alex Harvey Presents The Loch Ness Monster, on the brilliantly arcane blues/reggae mash-up of 'Water Beastie'.
A resurrection rather than a requiem, Rock Drill should have signalled a second coming for all concerned, but instead it brought the curtain down on the band. Harvey soldiered on, cutting 1979's spirited The Mafia Stole My Guitar with a new band including Tommy Eyre, but he died at the tragically premature age of 46, succumbing to a fatal heart attack during a European tour in 1982.
The stunning, career-spanning 14CD Alex Harvey box set The Last Of The Teenage Idols is out now. Order uDiscover's limited-edition exclusive T-shirt bundle here:
Format:
UK English