'So Far, So Good… So What!' Megadeth On The Brink Of A New Era
Megadeth's 'So Far, So Good… So What!' documents a band that stood on the axis of a delicate equilibrium and survived to become thrash metal titans.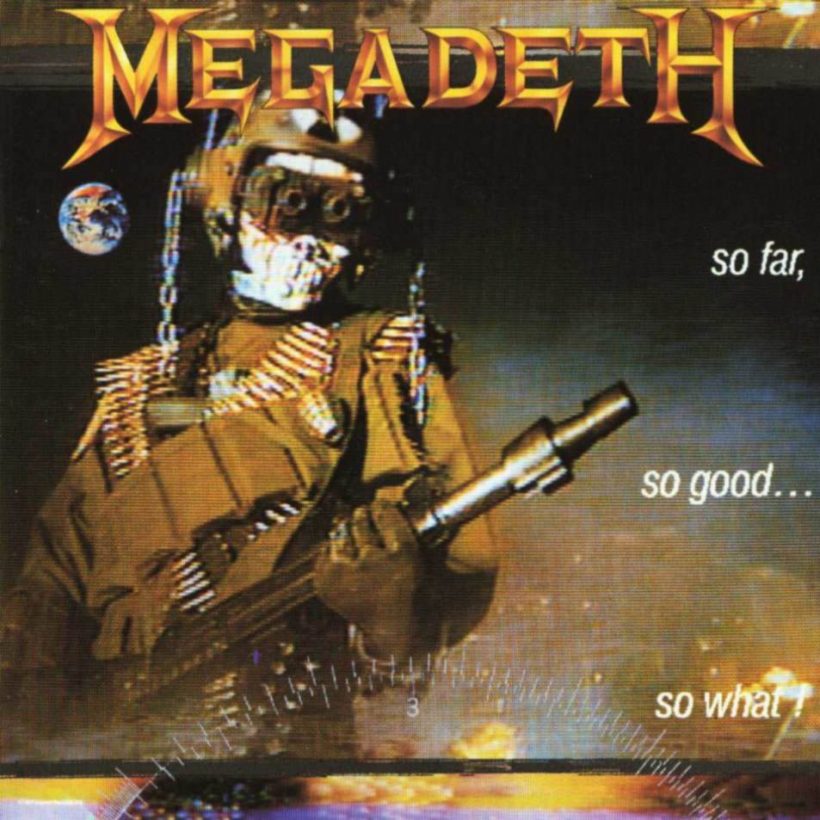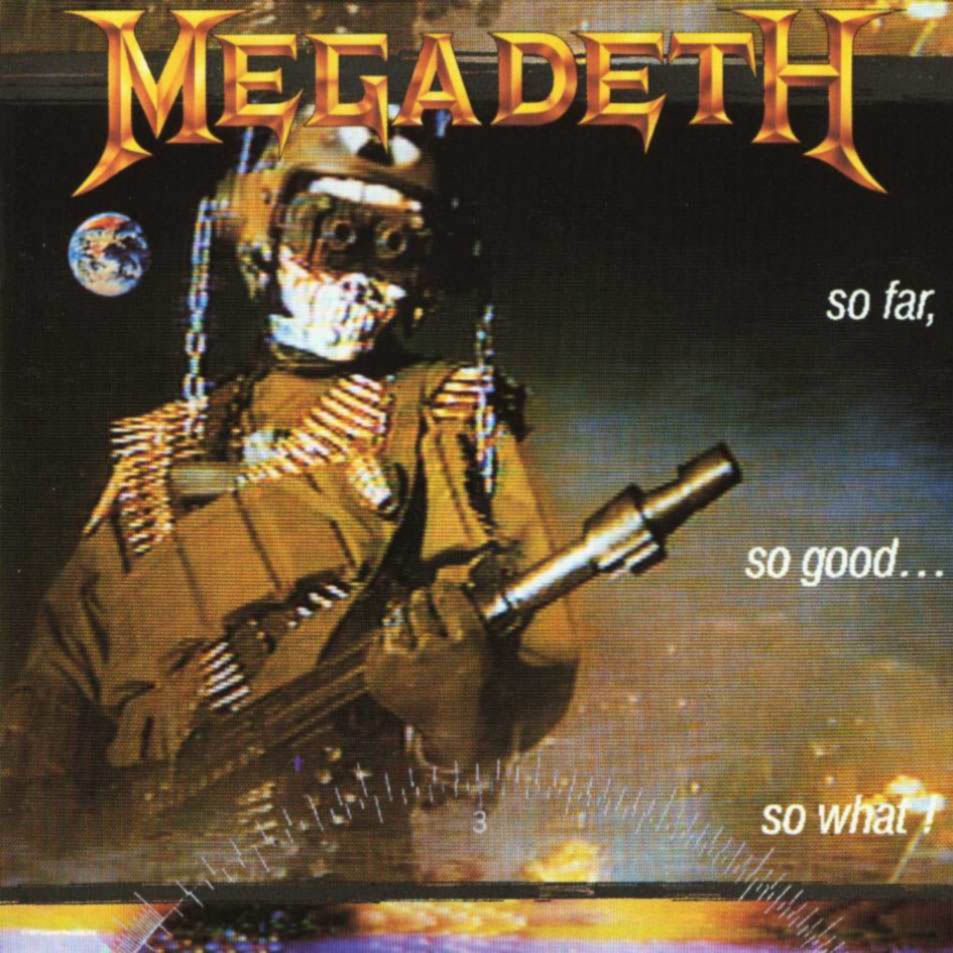 As the 80s ground to a halt and a new decade emerged through the haze of toxic hairspray, white powder, and black leather, North America's heavy metal explosion was undergoing a major overhaul. The thrash metal phenomenon had won over the global metal community and was on course to ambush the mainstream. Following the release of their debut, Killing Is my Business… And Business Is Good!, and its critically acclaimed follow-up, Peace Sells… But Who's Buying?, things appeared to be going swimmingly for Megadeth. However, that could not have been further from the truth. Third album So Far, So Good… So What! was born of a time of serious change for the band.
Listen to So Far, So Good… So What! now.
Chemical intake and a festering sense of injustice consumed the band's driving force and main creative mastermind, Dave Mustaine. His split from Metallica, in 1983, still played heavily on his mind, and he was determined to surpass his old group's success with his new one's crucial third album. However, personnel changes were also affecting Megadeth: So Far, So Good… So What! marked the first of many new line-ups, as guitarist Christ Poland and drummer Gar Samuelson were replaced by Jeff Young and previous drum tech Chuck Behler.
With the second incarnation of Megadeth now in place, the band entered Woodstock Studios, in upstate New York, with co-producer Paul Lani, who had worked with the band on Peace Sells… Eventually, however, tensions between Lani and Mustaine resulted in production duties being handed over to Michael Wagner (Alice Cooper, Ozzy Osbourne) and the recording sessions relocated to Music Grinder Studios in Los Angeles.
Despite such fractious beginnings, So Far… would become one of the band's most interesting (and lyrically bitter) albums to date. The aptly titled opener "Into The Lungs Of Hell" sets the tone: high-energy, uptempo, loaded with tritone key changes, intricate guitar solos, and Mustaine's "take no prisoners" performance. This dark and powerful intro leads into what was originally dubbed "Megadeth" but later renamed "Set The World Afire," and was the first song written by Mustaine, post-Metallica. Though the production is heavy on the reverb, giving an almost hollow sound at times, the venomous rasp of Mustaine's vocals packs a punch as he describes a post-apocalyptic world in which nuclear war has wiped out virtually all of humanity.
Megadeth - In My Darkest Hour (Official Music Video)
What follows is a surprising cover of Sex Pistols' classic "Anarchy In The UK," featuring original Pistols guitarist Steve Jones bending the strings on this hyped-up, crunching rendition. Of the recording sessions, Mustaine has famously recalled that Jones arrived at the studio, demanding $100 and some "suction" in return for his performance. His request was denied: "Dude, it's gonna cost you more than $100 to get 'suction' out of us, so here's $1,000 and the phone book. Go get it yourself."
Though the album is laced with turmoil, the songwriting and composition is of an exceptionally high standard, with "Mary Jane" remaining a highlight. Contrary to a popular belief that endured for many years, the song's lyrics revolve around a young girl's obsession with witchcraft (as opposed to marijuana). Without warning, the snarling, high-octane rush of "502" leaves a trail of destruction from the get-go, thanks to its punk-like riffs and quirky key changes. (The song's title refers to the US police traffic code for driving while under the influence.)
By far one of Megadeth's most successful tracks in their 30-plus year history, "In My Darkest Hour" boasts a grand opening before launching into a chugging, brain-hacking riff. Written on the day that Mustaine discovered that his former Metallica bandmate, Cliff Burton, had died in a bus crash, the song remains a true heavy metal masterpiece and one of the frontman's deepest, most personal offerings.
"Start trouble, spread pain, piss'n'venom in your veins…" The sheer condescension in Mustaine's vocal delivery on "Liar" is about as convincing as it gets, while its raw production amplifies Mustaine's anger. Closing track "Hook In Mouth" deals with the highly controversial censorship campaign, led by Tipper Gore and the PMRC (Parents Music Resource Center), during the late 80s. It's another fine example of Megadeth's ability to construct thought-provoking material concerning real-life social issues.
Documenting a band that stood on the axis of a delicate equilibrium – with potentially devastating consequences – and survived, So Far, So Good… So What! is an essential listen for any self-respecting metal fan.