'Unforgettable': Rediscover Nat King Cole's Timeless Classic
Nat King Cole's 'Unforgettable' album remains a timeless classic of vocal jazz, arguably representing the high point of his incredible music.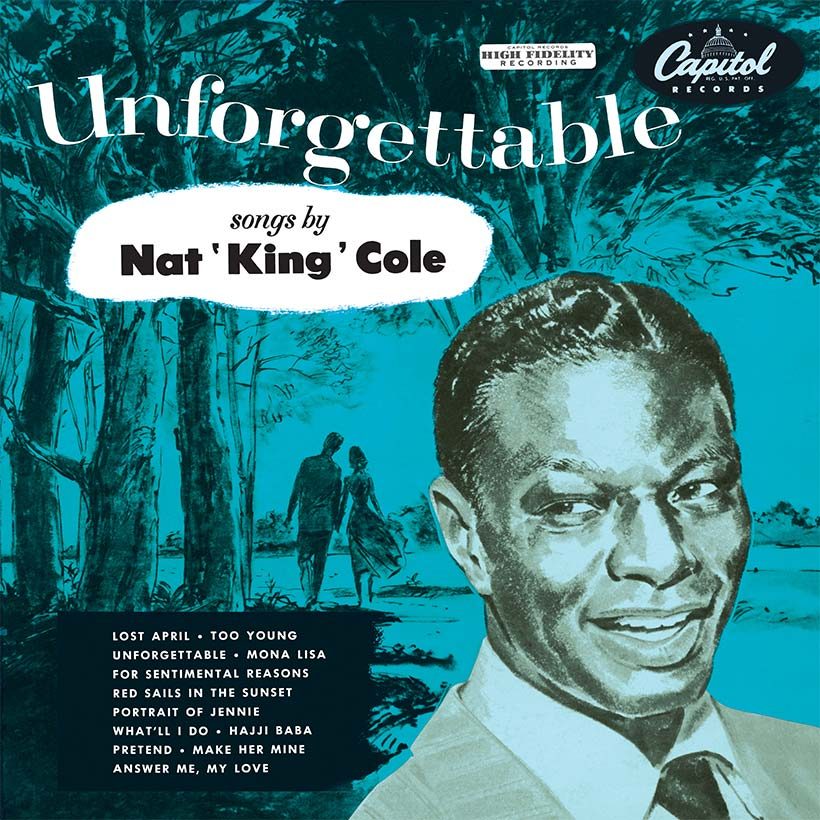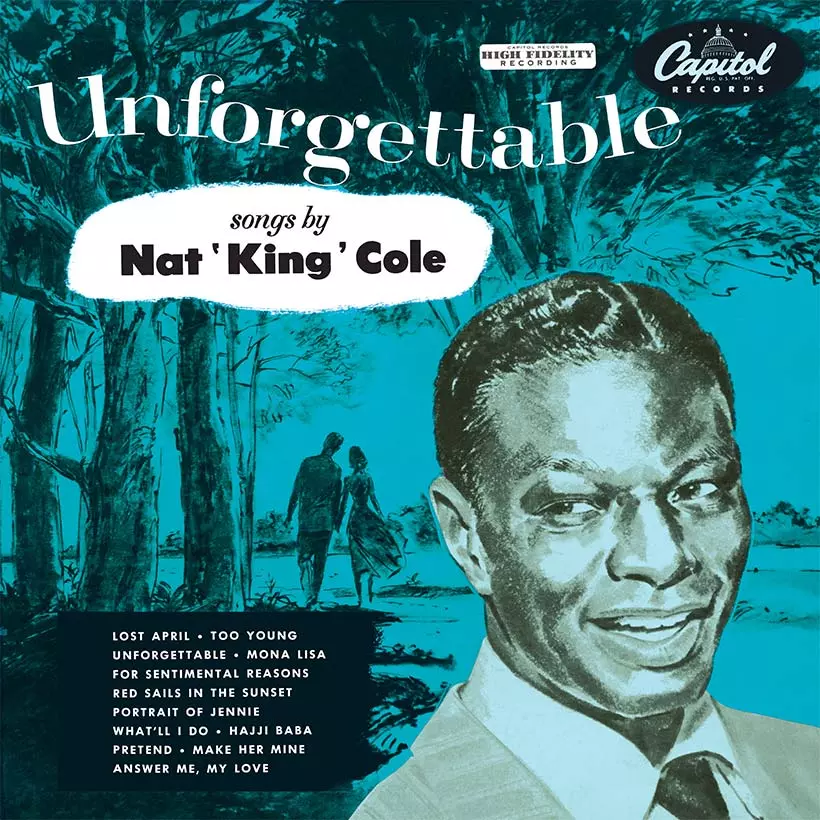 Nat King Cole was a crucial figure in the early success of Capitol Records – in fact, the Hollywood-based record company, which boasted an iconic tower shaped liked a stack of records, was often referred to as "the house that Nat built" in recognition of the Alabama-born singer and pianist's role in establishing Capitol as a major force in the music industry during the 40s and 50s. It was Capitol's co-founder, noted singer and songwriter Johnny Mercer, who was responsible for bringing Cole to the label, where he initially fronted his own popular combo, The King Cole Trio, before forging a solo career that would bring him international renown. No small part of that is thanks to the song 'Unforgettable'.
Listen to the Unforgettable album right now.
Released in 1952, initially as a 10", eight-track album, Unforgettable wasn't the then 35-year-old Cole's debut long-player for Capitol (it was preceded by four other LPs, two of which were instrumental, showcasing Cole's piano skills), but it was arguably his first significant entry into the brave new world of 33 1/3rpm-playing discs. Before that, Cole's trio (whose piano, guitar and bass format proved influential in jazz) was primarily a singles-oriented act who had dominated the American Rhythm And Blues chart, and had racked up a plethora of hits for Capitol in the 40s, including the chart-topping 'Straighten Up And Fly Right'.
With the advent of the 50s, singles remained the dominant musical currency in the record business, and the LP (which first emerged in 1948 and was still in its infancy) hadn't yet proved itself as a viable or popular medium for recorded music. Given that situation, it's no surprise that Unforgettable, like so many albums from that timeframe, was a compilation of disparate material that scooped up sundry singles and songs from different studio sessions (in this case, music that Cole had recorded between 1946 and 1952). Though not conceived as a standalone musical statement, what gave Unforgettable its sense of cohesion was Cole's ear-caressing, velvet-textured voice, which proved a unifying factor and the sonic glue that held the LP together as a coherent work of art.
Unforgettable opens with its memorable title track, penned by Irving Gordon – who wrote 'Me, Myself And I' for Billie Holiday – and represents one of Cole's career-defining performances. His ultra-smooth, subtly nuanced delivery is pitch-perfect and enhanced by subtle accompaniment from an orchestra elegantly arranged by Nelson Riddle (who would famously go on to work with Frank Sinatra). Given the extraordinary quality of Cole's vocals – which are ravishing on the mournful 'Lost April' and Irving Berlin's 'What'll I Do' – it's hard to believe that he kept his singing under wraps for a long time and was better known as a pianist during his early years.
Another iconic Cole performance can be found on his definitive version of Jay Livingston and Ray Evans' 'Mona Lisa', a homage to the mysterious woman in Leonardo Da Vinci's painting of the same name. It was Cole's second chart-topping single as a solo artist and spent eight weeks at the top of the US pop charts in 1950. The song's success cemented Cole's transformation from a cool jazz swinger into a romantic fireside balladeer and set him on the path to becoming a mainstream entertainer.
In 1954, with the 12" LP having quickly superseded the 10" version, Unforgettable was expanded to accommodate four extra tracks, including 'Nature Boy' (which had been Cole's first solo hit back in 1948) and 'Pretend', the latter proving to be one of the singer's biggest UK chart smashes. But as good as those performances were, they didn't eclipse the album's title track, which, over the years, has been covered by singers as varied as Peggy Lee, Aretha Franklin, Engelbert Humperdinck and Merle Haggard – but none come close to Nat King Cole's original rendering, which was revamped (thanks to modern technology) as a hit duet with his daughter, the late Natalie Cole, in 1991.
Over half a century later, Unforgettable has more than lived up to its title. It's a timeless classic of post-war crooning that arguably represents the apotheosis of Nat King Cole's recorded output.
Listen to the best of Nat King Cole on Apple Music and Spotify.
Format:
UK English