'Crown Prince Of Dance': Why Rufus Thomas Was Stax Soul Royalty
His final album for Stax Records, 'Crown Prince Of Dance' proved that Rufus Thomas could still claim the throne when it came to floor-filling soul music.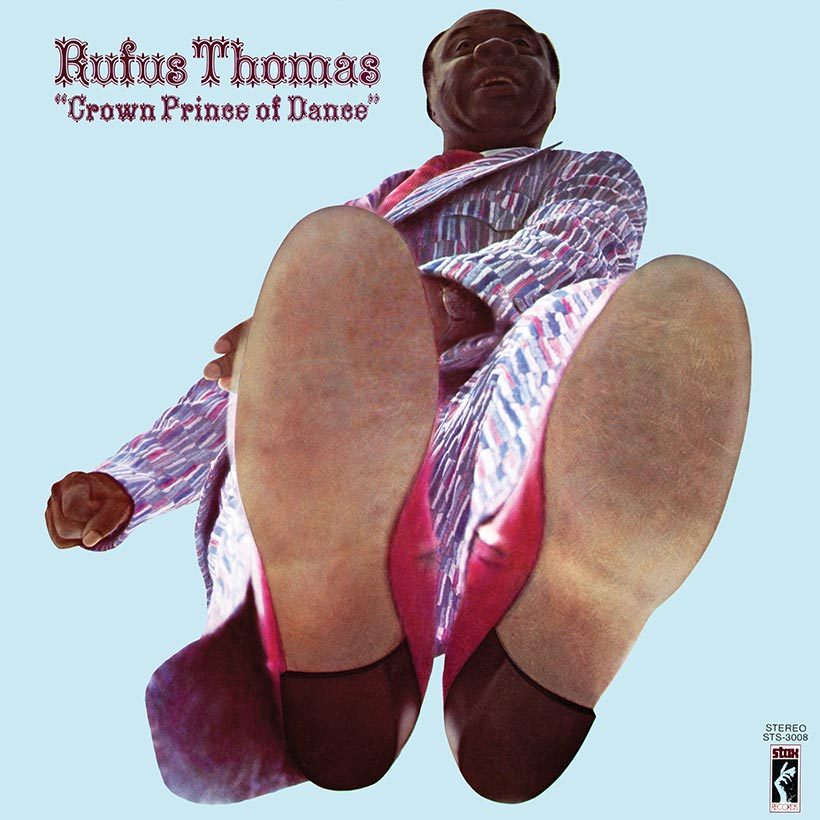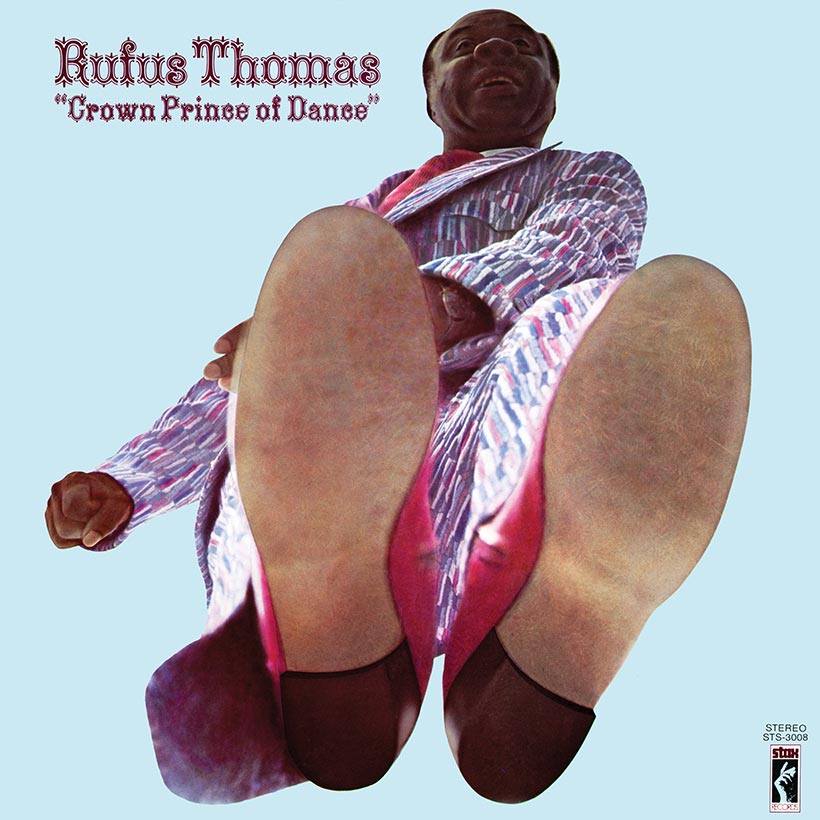 The bald guy with grey sideburns slumped in a T-shirt on the back of the album cover looks bushed, and, yes, kinda old. He's apparently asleep. But wait. Ain't that a crown on his head? Isn't there still some regal bearing in this mature chap, despite his state of consciousness? Better look at the front, people, because then we'll be staring at his leather soles while he springs in the air, doubtless doing the Jump Back. He's Rufus Thomas, "Crown Prince Of Dance," and fans of soul are all his subjects. He's been doing this since before there was soul music, before there was rock'n'roll; maybe even before anyone bothered to put an "R" in front of "B."
Listen to Crown Prince Of Dance right now.
Working up a funky lather
Released in 1973, Crown Prince Of Dance was Rufus' sixth and final album for the Stax label and his fifth album of the 70s. He was 53 at the time.
Is the album funky? Does cheap Parmesan stink? Five of the first six cuts are total funk, with Thomas' hoarse tones telling you to "Git On Up And Do It" on a guitar-riff-driven rhythm a little like Parliament circa 1967; introducing you to your latest, rather mechanical dancing partner, the "Funky Robot"; and transforming Little Richard's "Tutti Frutti" into a bubbling groover.
"I Wanna Sang" has Rufus moaning that he wants to exercise his vocal cords rather than dance – but he still works it into a funky lather. The thudding "Funkiest Man Alive" has a heavy feel, and if the title declaration wears a little thin after the best part of eight minutes, it gave the folk time to get down. "I'm Still In Love With You," co-written with Sir Mack Rice ("Mustang Sally," et al) could be a Stax song from the classic 60s soul era but it too stands on the One beat. And there's "The Funky Bird," a modest soul chart hit that pecks from the same feeder as Rufus' more celebrated avian ditties "The Funky Penguin" and "Funky Chicken."
Now hang on a minute there: Stax albums are meant to include some straight soul, ain't they? Fear not, because the Crown Prince Of Dance had to rest those blistered feet every once in a while. So he brings us "Baby It's Real," a deliciously downbeat plea to be taken seriously as a lover. It's a clone of "Bring It On Home To Me," which figures, as it's written by Sam Cooke's mentor, JW Alexander. "Steal A Little" is a "Dark End Of The Street"/"Steal Away"-styled story with regretful Rufus finding love on the side irresistible and necessary, because the same is being done to him. Though it was recorded with the Hi rhythm section rather than Stax's usual crew, this is no Al Green groove; it fits the rest of the record perfectly. And there's a New Orleans-styled cut of Barbara George's R&B standard "I Know You Don't Want Me No More," which could have come from virtually any period in Rufus' recording career.
The groove was here
OK, it's not the sort of funk Ohio Players would have set the charts alight with in the 70s and it certainly ain't James Brown's "The Payback." This is grits and gravy, not a revolution of the mind. But all the same, tracks from Crown Prince Of Dance were sampled by the likes of Public Enemy, Big Daddy Kane, and Ghostface Killah, because the groove was here.
While Rufus may have been more an entertainer than a soldier, he still spoke of brothers and sisters' struggles to find happiness, love, and an even break – and did it with a smile that's infectious. And don't go thinking you can sneak that crown right off his head while he's having his nap: he's more alert than you realize. Asleep? This soul sovereign is just resting his peepers and those aching feet before the "Funkiest Man Alive" tears up the stage all over again.