'The Women Who Raised Me' "Explains Who I Am" Says Kandace Springs
With her third album, 'The Women Who Raised Me', soul-jazz singer Kandace Springs pays tribute to some of her greatest inspirations.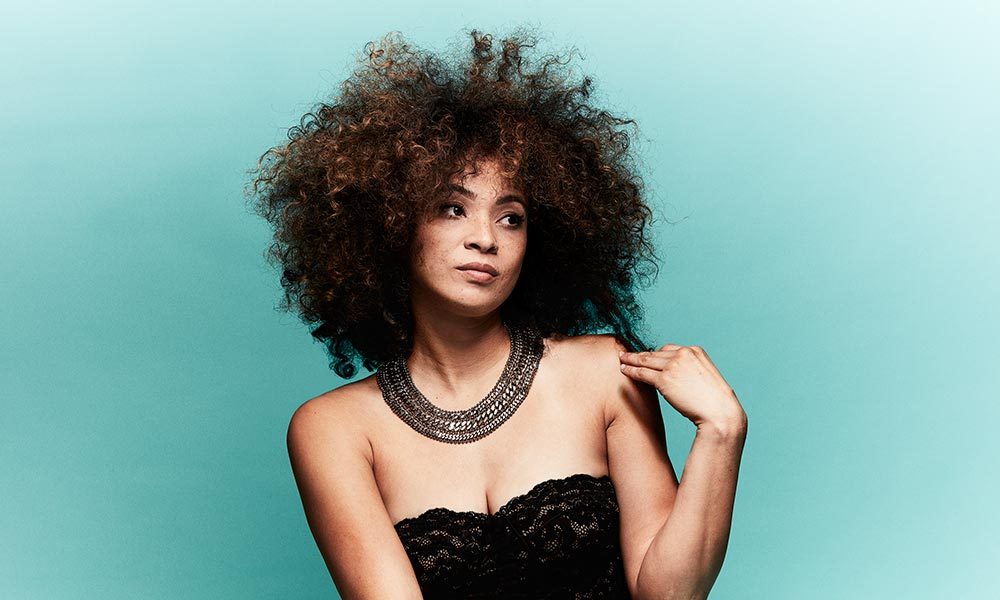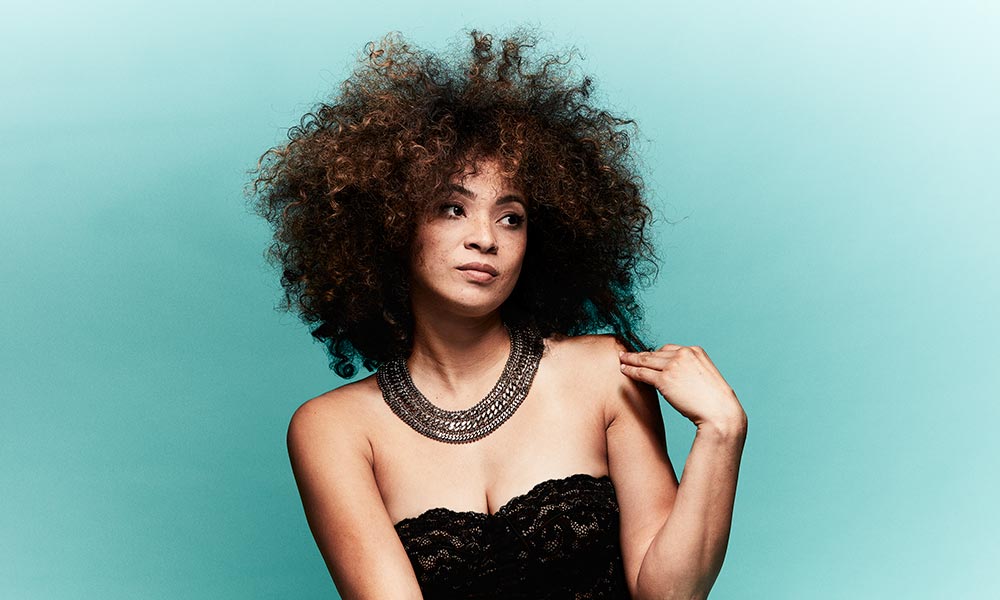 "I felt like a dumbass, but I guess it worked out for the better, six years later," laughs Kandace Springs, recalling the time in 2014 when she auditioned for Blue Note Records' president, Don Was, and played Bonnie Raitt's 1989 hit ballad 'I Can't Make You Love Me'. "I'd been playing it for a while because it was one of the songs that my mum had me listen to," she says. "At the audition, I played it last, and after I finished, Don said, 'Wow, that was one of the greatest arrangements I've ever heard of that song, I love it.' And then he said, 'Do you know I produced the original?' I was like, 'Really? What the hell?'" Springs says she was completely flummoxed by Was' revelation, almost to the point of embarrassment. "I had no idea he produced it," she says, following her confession with a wry, self-deprecating chuckle. Six years after that audition, Springs' version of the song made it on to her third album for Was' Blue Note imprint, The Women Who Raised Me.
Listen to The Women Who Raised Me on Apple Music and Spotify.
"I've wanted to make this album forever"
Though Springs, now 31, cringes at her naivety back then, the Nashville-born singer impressed Was deeply that day, and immediately found herself signed to Blue Note. Since then, she's released two critically acclaimed albums for the label, Soul Eyes and Indigo, but The Women Who Raised Me is arguably Springs' most impressive offering yet. A 12-song homage to some of the greatest female singers in soul and jazz, the album features tributes to iconic all-time greats, such as Ella Fitzgerald, Nina Simone and Billie Holiday, and more contemporary singers like Diana Krall, Lauryn Hill and Sade.
"I've wanted to make this album forever," says Springs, who reveals that she had been playing most of the songs for many years before recording them. "It's funny. These songs were what I was playing when I started out when I was 14 years old. The album wasn't deliberate, but just happened naturally. I noticed the songs had one thing in common: that they were all by females. So when I was sitting together with my managers, they said, 'Why don't you make a record using all these songs?' As I'd been playing the songs live, it took no time to record because they were already ingrained in my head."
Kandace Springs - Strange Fruit (Live Session)
For Springs, the biggest thrill in making The Women Who Raised Me was working with fellow-Blue Note artist Norah Jones, whom she idolised during her teens. "I was so excited working with her, but how we met was a freak accident," she explains. "I was coming back to Nashville from the Winter Jazz Festival in New York City, and she was leaving Nashville doing something with Willie Nelson. I remember I was headed to the restroom in the airport because I'd just got off the flight, and it was there we ran into each other. We exchanged numbers and I asked her to do a duet with me. She said, 'Absolutely.' I knew it was meant to be when the studio we used just happened to be a quarter of a mile from her apartment in Brooklyn."
Springs and Jones recorded the jazz standard 'Angel Eyes' – a tribute to Ella Fitzgerald – together at the same time, which is unique these days, when many musicians favour remote recording, sending in their parts from afar. "She was on a Steinway, and I was on this little Wurlitzer with our mics set up," recalls Springs. "We were five feet from each other, and it was amazing. Watching her playing piano, and the way she takes a solo, was so cool."
"Nina Simone played the most badass piano"
As well as Norah Jones, The Women That Raised Me includes telling cameos from several other noted jazz musicians: tenor saxophonist Chris Potter, trumpeter Avishai Cohen, flautist Elena Pinderhughes and virtuoso bassist Christian McBride. "He came in and we worked together on 'Devil May Care', dedicated to Diana Krall," says Springs of the celebrated bass player. "I just said, 'Do your thing, man,' and he started playing a little hook at the beginning, which was amazing. For him, making a masterpiece on the spot is just a natural thing."
Kandace Springs: Songs That Inspire
Alto saxophone legend David Sanborn also makes an appearance, lighting up Springs' take on the Screamin' Jay Hawkins' song 'I Put A Spell On You', a classic tune indelibly associated with Nina Simone. "We became good friends when we did a Blue Note jazz cruise together," says Springs, recalling how she met the saxophone veteran. "The deal was that he would play on my song if I played on his Sanborn Sessions project." What's unique about Springs' version of the song is how she cleverly weaves Beethoven's 'Moonlight Sonata' into it. "I remember I was doing that song at a soundcheck somewhere for a show when the idea just hit me," she explains. "A little bit later, I developed the song and worked pretty hard at it, switching some chords around to make it work. It's the sort of thing that Nina Simone would do. One of the things I love about her is that she played the most badass classical piano."
"'Pearls' stopped me in my tracks. I just started weeping"
On The Women Who Raised Me, Kandace Springs admits that she's in her musical comfort zone, playing live to tape with a small band (guitarist Steve Cardenas, bassist Scott Colley and drummer Clarence Penn). "Pretty much everything you hear is live, and it's similar to the first record that I made, where we were all looking at each other in a big studio, old-school style, which I like. I think there's more magic that way."
Grammy-winning producer Larry Klein, who produced Soul Eyes and whose other credits range from Joni Mitchell to Madeleine Peyroux, helped Springs achieve the feel she desired. "I like that Larry lets you do your thing," she says. "Some producers will take control, but he likes catching stuff in the moment and is very organic. He likes the rawness. For him, even if there's a slight imperfection, there's a beauty in it."
Kandace Springs - Pearls (Official Video) ft. Avishai Cohen
One of the most arresting songs on The Women Who Raised Me is Springs' haunting version of Sade's 'Pearls', from the British singer's 1992 album, Love Deluxe. "I remember buying the album from a little record store in Tennessee and rolled it in my car," she recalls. "'Pearls' stopped me in my tracks. I couldn't help myself. I just started weeping. I thought, My God, what is this? I played it for my friend, and she started crying. It's one of my favourite songs ever. I like it so much that I want it played at my funeral."
Springs first performed Sade's song live in Holland a few years ago. "I sang it with the Metropole Orkest and almost cried on stage because it's so powerful," she reveals. "I wanted to record it for the new album, and Larry Klein liked it, too, so we put a bit of a different twist to it."
"Listening to this record explains who I am"
Springs' distinctive style is a musical hybrid: a potent distillation of jazz, soul, blues and gospel styles that has been shaped by her listening tastes and, in particular, all the female artists she pays tribute to on the new album. "I just evolved into who I am today by really embracing these women and their stories," she states. "I love that. Each of them has a unique way of singing. Listening to this record explains who I am."
Asked if her career as a musician has lived up to expectations so far, she answers, "Yes and no." Explaining further, she says, "You know how everybody is with their job: there's always a point when you go, 'Oh, this sucks.'" For Springs, the downside is spending unending hours on planes and waiting in airports. "I hate travelling and flying," she laughs. "And the time zones. Like, for example, going from LA to Asia, where there's a 15-hour difference. And when you get there, you're told, 'OK, you've got to do five sets.'" How does she cope? "Coffee, food and whatever sleep you can get become your best friend," she answers. "And you need lots of positivity, like laughing with your band."
On the road, Springs is now working with some new musicians. "I now have a beautiful all-female band that I tour with, and they kill it," she says. "Taylor Moore is on drums and Alicia Strings is on the bass. They're fantastic."
Kandace Springs - Solitude (Live Session)
"It'd like to do a second volume"
Away from the stage, Springs relaxes by pursuing her longtime interest in motor vehicles. "I'm a gear-head," she laughs. She is proud of her most recent acquisition, a four-wheel-drive, camouflaged multi-purpose army truck. "It's a Humvee and pretty cool," she says.
Looking to the future beyond the new album, Springs has several other projects that she'd like to bring to life. "I've been writing some songs that I want to be released, and I want to make a Duke Ellington record," she says. She also has plans to record a sequel to The Women Who Raised Me.
"There are a lot of other women I listen to," she says. "It's a shame that we didn't have room to pay tribute to singers like Sarah Vaughan and Eva Cassidy on the album, so I'd like to do a second volume at some point."
The Women Who Raised Me can be bought here.
Listen to the best of Kandace Springs on Spotify.
Format:
UK English