'Tell Mama': How Etta James Birthed One Of The Finest 60s Soul Albums
A masterpiece in every sense, 'Tell Mama' sees Etta James singing with a depth of emotion that brings every single song to life.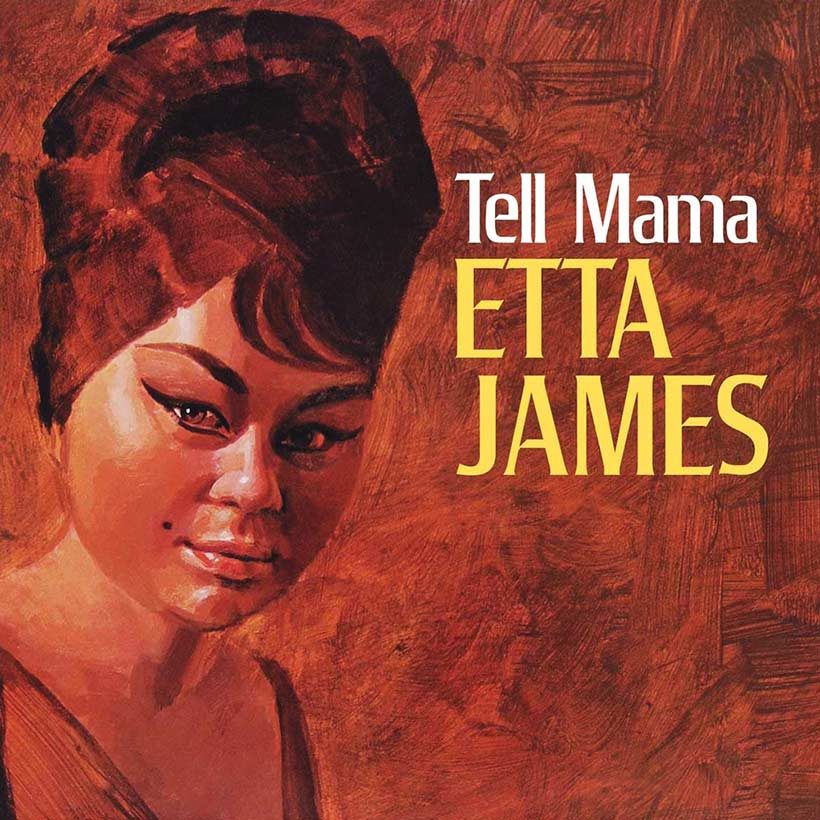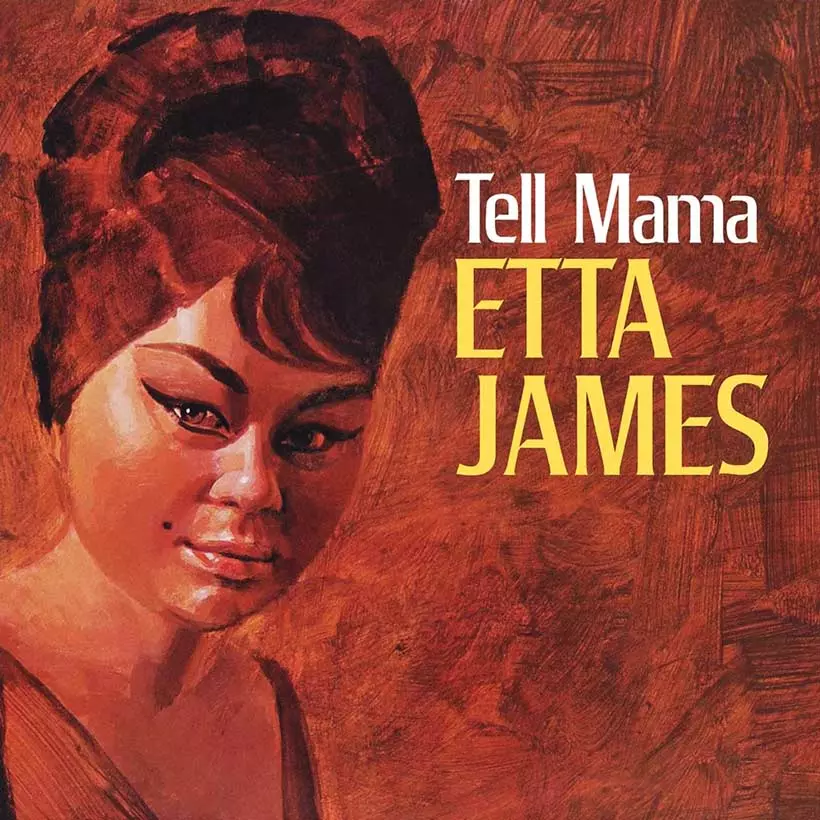 As the summer of 1967 approached, things did not look auspicious for 29-year-old Etta James, who had spent recent times detoxing at the USC County Hospital and also had spells at Sybil Brand, the women's prison in Los Angeles, for drugs offenses. "Nothing was easy then," James later recalled. "My career was building up but my life was falling apart." Amid such turmoil, no one, not even Etta James, could have predicted that she was on the verge of recording Tell Mama, one of the finest soul albums of the 60s.
James had been at Chess Records since 1960 and Leonard Chess wanted her to record a new album for his Cadet Records subsidiary. He took her to Sheffield, Alabama, to record at FAME Studios in Muscle Shoals, under the direction of acclaimed producer Rick Hall. As well as keeping her away from the temptations of life in the city, it would also provide her with new musical inspiration. The move paid off and the result was a masterpiece.
Listen to Etta James's Tell Mama: The Complete Muscle Shoal Sessions on Apple Music and Spotify.
Hall's success in that decade – the foundation of what became known as "the Muscle Shoals sound" – was built on a special alignment of black singers and white musicians in a time and place when race relations were dangerously strained. Many of the greatest R&B songs of the 60s, by artists such as Wilson Pickett, Clarence Carter, Percy Sledge, Aretha Franklin, and James herself, were recorded at FAME under Hall's supervision.
Among the famed rhythm section – dubbed The Swampers – were Jimmy Ray Johnson and Albert "Junior" Lowe (guitars); Roger Hawkins (drums); Barry Beckett and Spooner Oldham (keyboards); and David Hood (bass). They were supplemented by a pulsating brass section of Gene "Bowlegs" Miller (trumpet); James Mitchell and Aaron Varnell (saxophones); and Floyd Newman (baritone saxophone).
"So she seemed much more worldly than her age"
Hood, the father of Patterson Hood, of Drive-By Truckers, recalled, "The Chess brothers wanted her to record where there was a chance of getting a hit, but also where she would be isolated from a lot of the temptations and distractions that go on in Chicago or New York or somewhere. We didn't know it at the time, but Etta was pregnant [with her first son, Donto]. She was a wonderful singer, a really great singer. She was not that much older than any of us, but she seemed older because she had been around. She had been a professional since she was about 14 or 15 years old, working with Johnny Otis and different people in Chicago and California. So she seemed much more worldly than her age."
Chess Records - A Brief History
The album's opening title track, a song Hall had recorded a year previously with Clarence Carter (as "Tell Daddy"), is sensational. The improved recording technology at FAME meant that some of the problems of the past – when her higher notes could get distorted – were solved, and Hall achieved an unprecedented clarity on "Tell Mama" and the following 12 songs. "Tell Mama" was released as a single and reached the Billboard R&B Top 10.
The second track, "I'd Rather Go Blind," is a memorably agonized ballad of loss and jealousy. James' brooding vocals, soaring over the mesmerizing pattern of rhythm guitar, organ, drums, and swaying horn line brought out the visceral pain of the lyrics. When Leonard Chess heard the song for the first time, he left the room in tears.
In her 1995 autobiography, Rage To Survive, James recalled how she had helped her friend Ellington Jordan complete the song. Jordan wrote the song in prison when he was feeling overwhelmed and "tired of losing and being down." James gave her co-writing credit to singer Billy Foster, supposedly for tax purposes, a decision she came to regret following later money-spinning covers by BB King, Rod Stewart, Paul Weller, and Beyoncé.
Etta James - I'd Rather Go Blind (Live at Montreux 1975)
There are plenty of other fine moments on a consistently strong album that includes sizzling covers of Otis Redding's "Security" – written for his 1964 debut album – and Jimmy Hughes' "Don't Lose Your Good Thing." She also brings great verve to Don Covay's song "Watch Dog," which is only two minutes long, and "I'm Gonna Take What He's Got." Elsewhere, the sheer power, nuance, and depth of emotion in her voice brought to life songs such as "The Love Of My Man," which was penned by Ed Townsend, the man who also co-wrote "Let's Get It On" with Marvin Gaye.
"Living the pain of her songs"
Tell Mama is not an easy listen. James seems to be living the pain of songs such as "It Hurts Me So Much" (written by Charles Chalmers, who sings backing vocals on the album), and even the jaunty upbeat melody cannot hide the ferocity of her delivery on "The Same Rope" as she sings "The same rope that pulls you up/Sure can hang you."
Though Tell Mama was a commercial and critical triumph following its February 1968 release, life did not get easier for James in the successive years. For a time in the 70s she returned to Chess Records to do desk work, though drugs and drink remained a lifelong blight. Happily, however, she had a career revival in the 90s.
James' reputation as a singer will remain, especially with a wonderful album such as Tell Mama. As Rolling Stone Keith Richards said: "Etta James has a voice from Heaven and Hell. Listen to the sister and you are stroked and ravaged at the same time. A voice, a spirit, a soul, that is immortal."
Etta James's Tell Mama: The Complete Muscle Shoals Sessions can be bought here.