'I Wish It Would Rain': It Was Pouring No.1s For The Temptations
'I Wish It Would Rain' topped the Billboard soul listing for February 17, 1968, as the Tempts' fabulous run of No. 1s continued.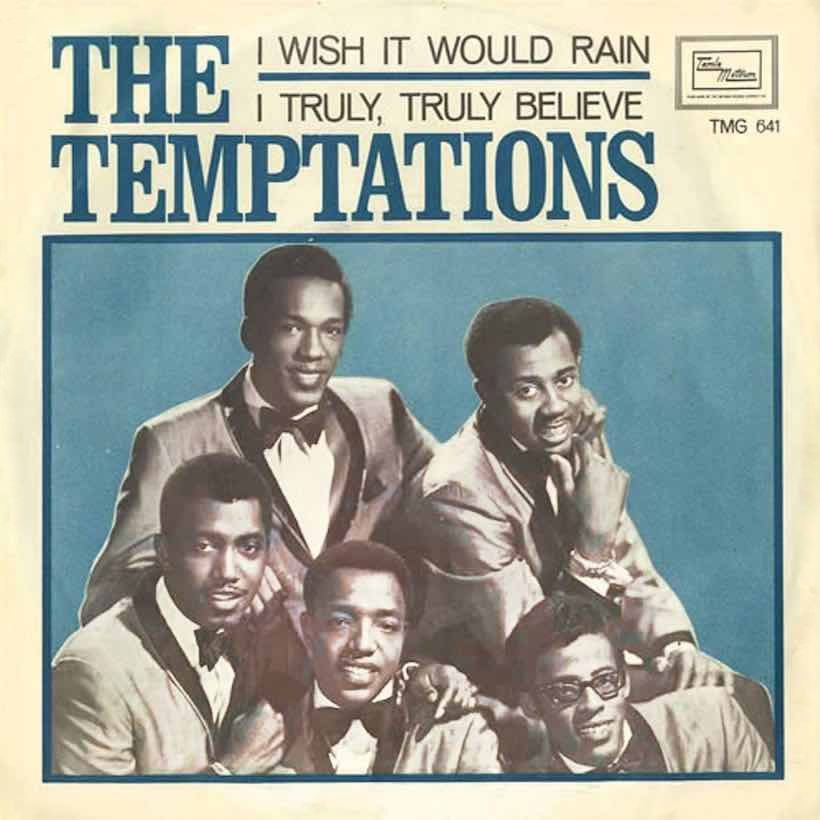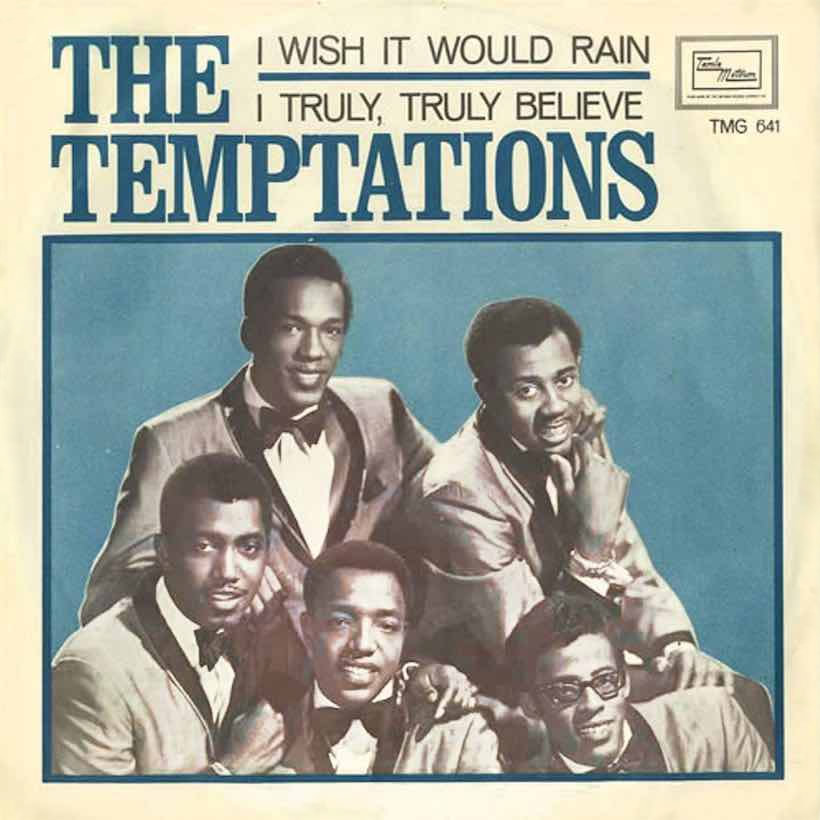 The run of R&B chart-toppers amassed by the temptin' Temptations in the decade or so from 1964 onwards has few equals in soul music. There were 15 in all, up until 1975, and on February 17, 1968 they landed the seventh.
"I Wish It Would Rain," written by producer Norman Whitfield with regular collaborator Barrett Strong and Motown composer Rodger Penzabene, topped the Billboard soul listing for that week, and it was in elite company. The song took over at the top from Aretha Franklin's "Chain Of Fools" in a three-week run that lasted until the Impressions' "We're A Winner" moved ahead of it.
A song of heartbreak with a typically impassioned lead vocal by the peerless David Ruffin, "Rain" was essentially a true story of a breakup in Penzabene's personal life. He was the man who also wrote the lyrics for Gladys Knight and the Pips' "Take Me In Your Arms," as well as two other Temptations hits, "You're My Everything" and the follow-up to "Rain" which succeeded it as their eighth soul bestseller, "I Could Never Love Another (After Loving You)."
Gladys and the Pips, in fact, would visit "I Wish It Would Rain" themselves. In the Motown tradition of songs passing around the company between many acts on the roster, their version was released only a few months after the Temptations' original, and reached No.15 R&B. Then Marvin Gaye took a turn at it, covering the song on his 1970 album That's The Way Love Is.
Listen to uDiscover Music's Temptations Best Of playlist.
I Wish It Would Rain (Stereo Version)
In late 1973, the Faces, with Rod Stewart on lead vocals, put their rendition of the Motown number on a double A-sided single with "Pool Hall Richard," and it reached the UK Top 10. Aretha Franklin, who'd been removed from the soul summit by the original, also went on to cover the song, on her 1983 album Get It Right.
Buy or stream "I Wish It Would Rain" on the album My Girl: The Very Best of the Temptations.