The Greatest Jazz Albums You've Never Heard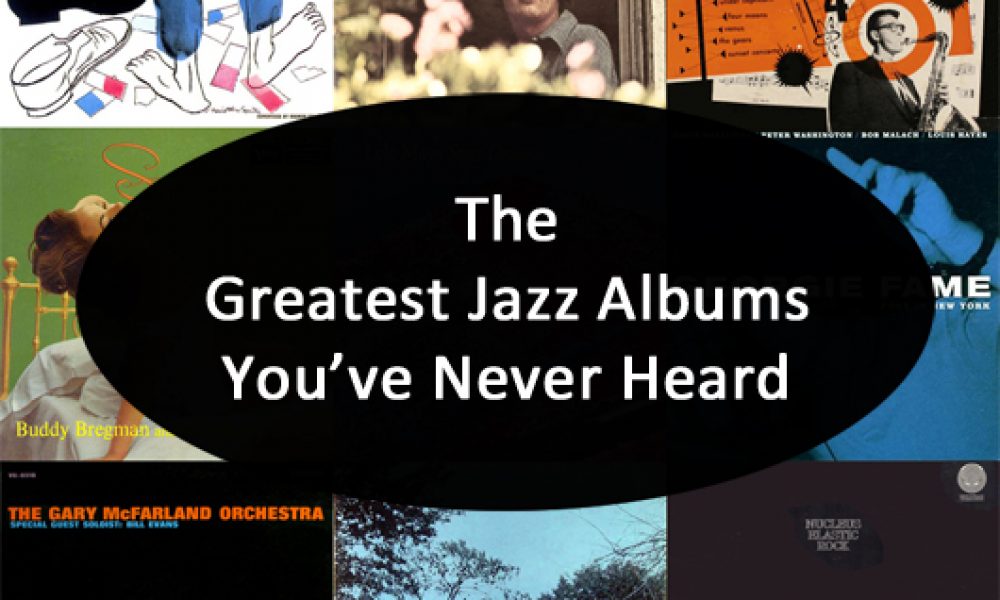 We've handpicked 13 classic jazz albums that we think you've never heard, but certainly should have. Each one is here on merit, giving you a chance to explore the depth of  amazing music that gets overlooked by the mainstream. It's what uDiscover is all about, digging deeper to bring you the music we think you'll love.
Gil Mellé – New Faces – New Sounds (1953)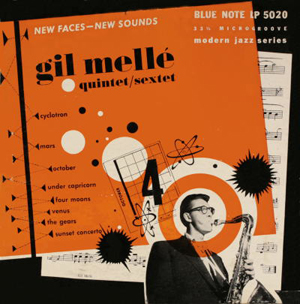 Blue Note Records first ever session at Rudy Van Gelder's new Jersey studio was on 31 january 1953 recording four tracks for Gil Mellé's album, New Faces – New Sounds. The sound that Van Gelder achieves is as hip as the label and the music; he has the knack of placing you in the room with the musicians. Mellé had been playing sax in Greenwich Village clubs from the age of fifteen, and was a month past his twenty-first birthday for this session. Today, his music isn't rated as highly by fans as perhaps it deserves, given that it is from the fountainhead of a melodic jazz style that has remained popular ever since. If all that isn't enough he was an artist, producing some of Blue Note's early LP sleeves.
Stan Getz – West Coast Jazz (1955)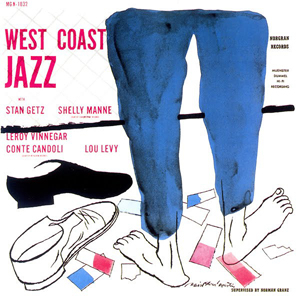 Stan Getz recorded the album in California, where he was filming The Benny Goodman Story, and appearing for a week at Zardi's Jazzland; the musicians that accompanied him at Zardi's play on the album. With so many great Stan Getz albums to listen to this sadly gets overlooked, arguably Getz had not quite got into his stride but the sheer joy in the playing is delightful and 'Summertime' is outstanding.
Buddy Bregman – Swinging Kicks (1957)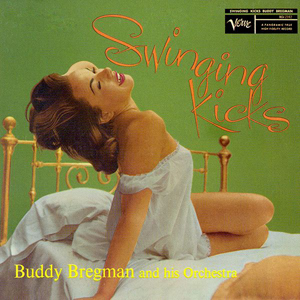 Bregman was Verve Records first head of A&R, when he was just 25 years old. He arranged the first of Ella Fitzgerald's Songbooks for Verve and worked with Count Basie, Anita O' Day and Bing Crosby. The excellent Swinging Kicks is an album of big-band jazz featuring among others, Stan Getz, Ben Webster, Andre Previn, Jimmy Giuffre and Maynard Ferguson. Brilliant musicians playing brilliant big band swinging jazz; impossible not to love.
Lou Donaldson – Blues Walk (1958)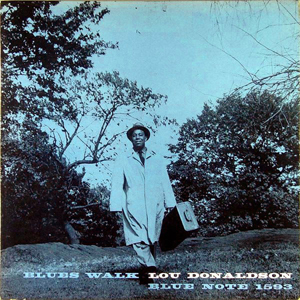 Alto saxophonist, Lou Donaldson played on numerous Blue Note sessions during the 1950s, notably with Art Blakey, Clifford Brown, and Thelonious Monk. This was his seventh album as a leader for Blue Note and undoubtedly his masterpiece. It's one of those albums that has been overshadowed by other contemporary albums by others but it is deserving of its place at the top table with Donaldson's warm sax very much to the fore.
The Gary McFarland Orchestra (1963)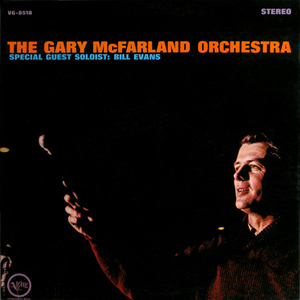 This album, recorded with pianist Bill Evans, is a remarkable record and while difficult to find it is well worth seeking out. It's like a score for an unmade movie, only it's better than that. It's evocative, musically sublime and stands repeated listening. McFarland died tragically in 1971 after being poisoned in a New York City bar with liquid methadone, administered as a prank. (scroll down on the playlist below and you'll come to the album)
Kenny Burrell – Asphalt Canyon Suite (1969)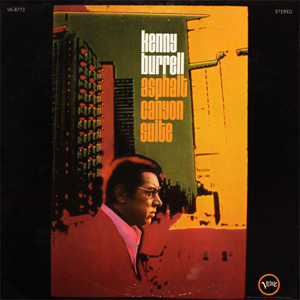 Kenny Burrell recorded this fabulous album for Verve when jazz was having a lean time. At the album's heart is the suite, written by Burrell which is outstanding, beautifully crafted music that deserves to be more widely heard. 'Asphalt Canyon Blues' is a brilliant showcase for one of the great jazz guitarists, who as a sideman or soloist, has never short changed.
Nucleus: Elastic Rock (1970)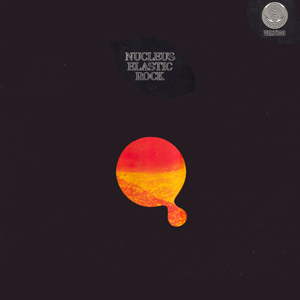 Fronted by the late, lamented trumpeter (and acclaimed Miles Davis biographer) Ian Carr, Nucleus were arguably the finest jazz fusion band to come out of Britain – and certainly one of the only ones to understand what modal jazz was all about. Elastic Rock is a masterpiece, and scooped the band first prize when they played it live at the July 1970 Montreux Jazz Festival.
Gabor Szabo – High Contrast (1970)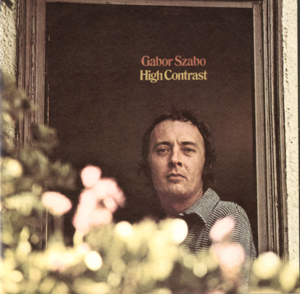 Hungarian guitarist Szabo is much underrated and this album recorded by the legendary Tommy LiPuma for his Blue Thumb label is fabulous. It features songwriter and guitarist Bobby Womack, he wrote five of the seven tracks, including the original version of 'Breezin', that George Benson would have a major hit with in 1976. We bet you didn't even know Womack wrote 'Breezin'.
Archie Shepp – Attica Blues (1972)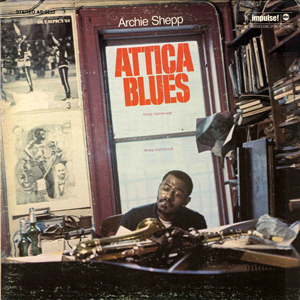 This album recorded for impulse!, with an unusually large group of musicians, turns out to be one of Shepp's most satisfying musical forays. It is a subtle mix of swing and blues but with Shepp involved there's more than a hint of the avant-garde. The album's title song is in remembrance of the inmates who died in the Attica Prison massacre.
Dave Grusin & The NY/LA Dream Band (1984)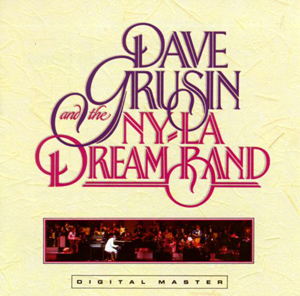 Aside from founding GRP Records, Dave Grusin is one of the modern era's great arrangers. This album was recorded live at Budokan in Tokyo, Japan åand features some of GRP's stalwarts, notably, Lee Ritenour, Grusin's keyboard playing brother, Don, and Steve Gadd on drums. The opening track, 'Shuffle City' with Gadd's brilliant drumming and collective playing is GRP at its very best.
Larry Carlton – Last Nite (1986)
There are some who know Larry's playing simply from listening to his great work with Steely Dan but he has released some brilliant jazz guitar albums over the years and none fine than this one. Recorded at the Baked Potato in North Hollywood, California. It includes two great Miles Davis covers, 'So What' and 'All Blues' along with four Carlton originals. It is easy to hear why Carlton is so well respected and in our view should be way more listened to, he is constantly inventive and always spot on.
Lyle Mays – Street Dreams (1988)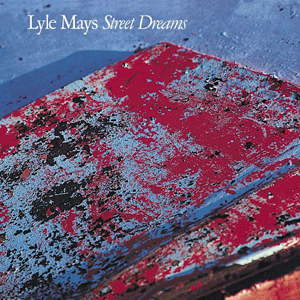 Best known as longtime Pat Metheny Group member, keyboard player, Mays, brings so much invention and sheer class to this album of modern jazz. This his second solo album, features modal jazz, big band, and an extended suite as the title track and every detail is superb. Among the stellar cast of players are Steve Gadd, Bill Frissell and Randy Brecker; it's an album not to be missed, and nor is his self-titled debut.
Georgie Fame – Poet in New York (2000)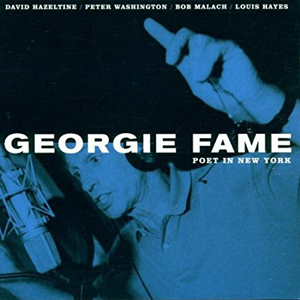 Georgie Fame has long been one of the UK's great jazz interpreters, whether playing his Hammond Organ or singing – in fact it's sometimes difficult to understand why he's not held in higher regard as a jazz musician. On this record he adds lyrics to three Tadd Dameron numbers, which proves his great taste, and breathes new life into 'Lush Life' and 'Jumpin' With Symphony Sid.'  This is an outstanding record.
Format:
UK English