'Yesterday I Had The Blues': José James On Billie Holiday
"Somehow when I listen to other singers of that era, I'm very much aware that it's the 40s or the 50s. But with Billie, I never get that feeling."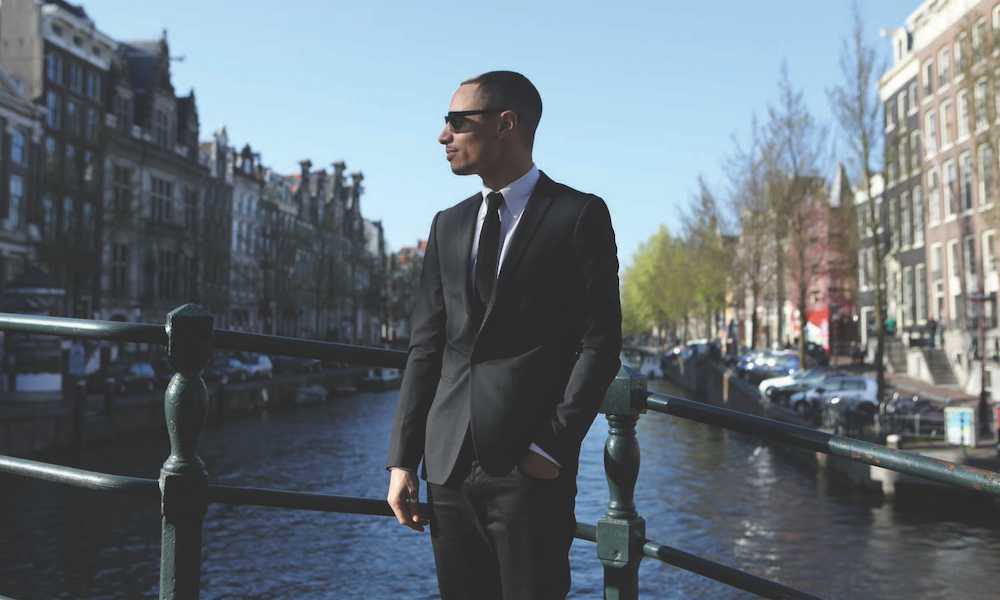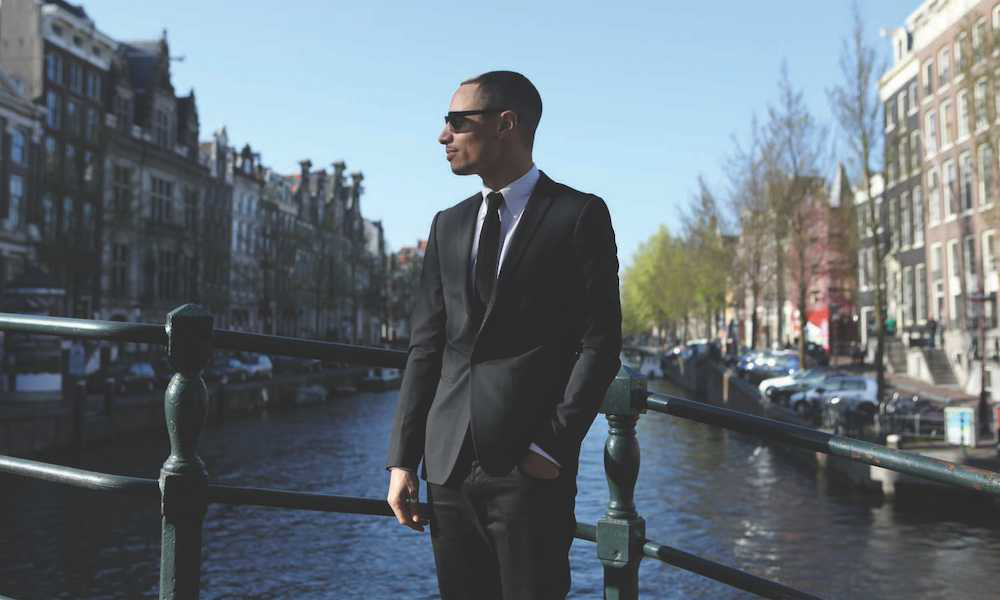 "She's a singular figure in American music," says José James about Billie Holiday. "She inspired pretty much everybody who heard her, from Frank Sinatra down. She is the ultimate jazz singer."
On the momentous centennial of Billie's birth on April 7, 1915, this modern-day vocal hero of soulful jazz interpretation is uniquely qualified to speak about his all-time recording heroine. James' admirable Yesterday I Had The Blues — The Music Of Billie Holiday album has just been released on Blue Note.
Listen to Yesterday I Had The Blues on Spotify and Apple Music.
Few current artists have shown more aptitude for marrying the worlds of jazz and hip-hop, and few could carry the weighty responsibility of conveying Holiday's musical legacy to a 21st-century audience. Now José James has been able to realize a longtime ambition to pay his personal tribute to Holiday, on a record produced by Blue Note president Don Was.
Minneapolis-born James has been turning heads since his early days on the Brownswood label, with whom he released his debut set "The Dreamer" in 2008, following up with "Blackmagic" two years later. He arrived on Blue Note in 2013 with "SNo Beginning No End" and, last year, continued to enhance his national and international reputation with "While You Were Sleeping."
Recording with the bespoke trio of Jason Moran on piano, double bassist John Patitucci and drummer Eric Harland, the singer's rich, deep tones reinform such timeless moments from the Lady Day catalog as "Good Morning Heartache," "God Bless The Child" and "Strange Fruit." They sit alongside less-celebrated gems on the new album including "I Thought About You" and "What A Little Moonlight Can Do."
"As much as I love all the other singers, even Nat 'King' Cole, Billie Holiday is the one that I go back to over and over again," James tells uDiscover. "She's the one that I want to wake up on Sunday morning and put on. She just puts me in a certain mood.
"Somehow when I listen to other singers of that era, I'm very much aware that it's the 40s or the 50s. But with Billie, I never get that feeling. I feel like I could go and see her at the Village Vanguard. She feels so fresh, and her phrasing is so advanced and revolutionary."
As James explains, the idea for the recording has been simmering a while. "It's something I've been working on for maybe five years or so," he says. "I've been studying her music since I was in high school, but in terms of an actual project, I have this really interesting relationship with Kurt Overbergh, who's an artistic director at [leading concert venue] Ancienne Belgique in Brussels.
"He loves John Coltrane and he loves Billie Holiday. We did a special show of all Coltrane, on his birthday. Then he said 'I also heard you love Billie Holiday, why don't we do that?' He really partnered up with me and gave me this opportunity to do these amazing one-offs. So four years ago, I did the project live at Ancienne Belgique and came up with this project title, 'Yesterday I Had The Blues.' That was the beginning."
What A Little Moonlight Can Do
Then, as James says, the stars aligned. He mustered the courage to suggest the project to Was, with the Blue Note present and ever in-demand producer's own involvement. "I'd been secretly wanting him to produce one of my albums since I signed to Blue Note, but never had the courage to ask him. I asked him about this one and he was like 'Man, I'd love to do it with you.'"
Not only did Was jump at it, but the distinguished trio of musicians were in town, and the album was recorded in record-breaking time. "As you hear it is exactly how it was recorded, starting with 'Good Morning Heartache,' all the way down," says James.
"We recorded all the band stuff in three hours and 45 minutes. We just went in this trance. I came out of it and I remember going into the control room for the playback, we listened to the last song and I said to Don 'What's next?' and he was like, 'That's the album.' He was shocked, we were all shocked."
Jose James - I Thought About You
James has already started touring with Yesterday I Had The Blues, with a night in Tunisia (as another jazz great, Dizzy Gillespie, might have put it) coming up on Thursday (April 9), followed by some American dates and then a European tour starting May 10. Those gigs end at London's famed Ronnie Scott's club on May 19, after which he makes his first visit to South Korea.
As he sings this beloved music and brings it to a new audience, the Blue Note artist will be carrying the thought of Billie Holiday's achievements close to his heart. "She never gave up, that's what I've really been realizing about her," he says.
"Researching her life and her choices, she obviously had a very difficult childhood and a very difficult life, on many levels. With her struggles to claim her identity, and gender politics, and racial politics in America, she never gave up. She went to jail, she couldn't work in New York at one point, and she continued to not only make music, but make music that stands the test of time."
Yesterday I Had The Blues — The Music Of Billie Holiday can be bought here.
Format:
UK English