Top 80s Pop Stars In Music – The True Superstars
Everything seemed bigger in the 80s, from hair to shoulder pads. Pop music was no different.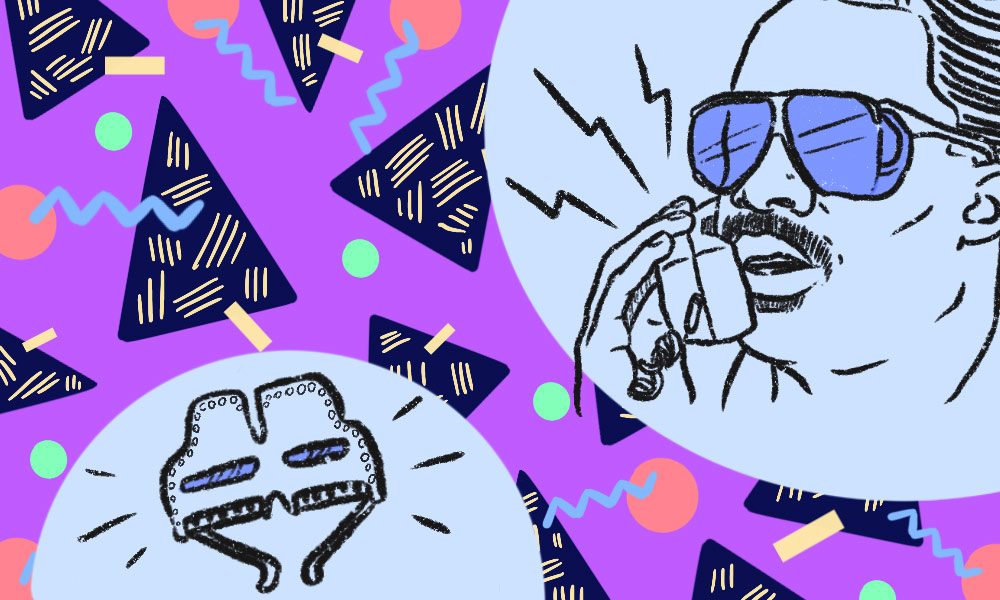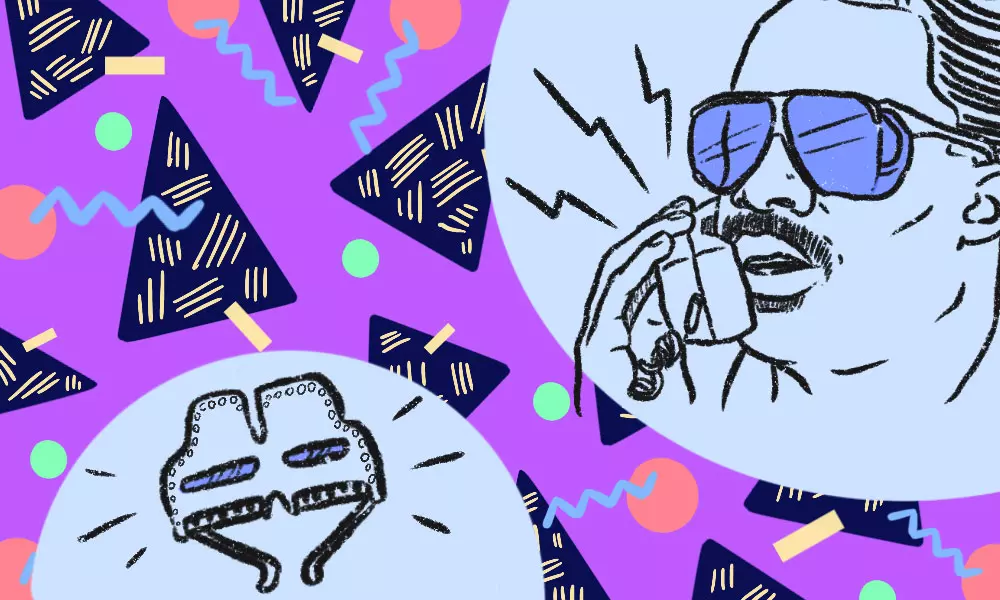 Take a look at any 80s pop star and you immediately recognize that these artists were simply different. The best 80s pop songs buzzed with a manic, bright energy that fit perfectly with a decade when hair stuck up to the skies and shoulder pads weren't far behind. Simply, everything seemed bigger in the 1980s. In keeping with the times, so were the biggest-selling artists of the decade and as uDiscover's list of the best 80s Pop Stars proves, these stellar names enjoyed equally astronomical levels of fame and fortune.
While you're reading, listen to our 80s Pop Stars playlist here.
Whitney Houston
Sumptuous power ballad "The Greatest Love Of All" was arguably Whitney Houston's signature hit, but during the 80s, this artist had 12 US smash hits and no less than seven topped the US Billboard charts.
Whitney Houston - I Wanna Dance With Somebody (Official 4K Video)
Bruce Springsteen
One of the biggest 80s rock artists, Bruce Springsteen's landmark Born In The USA album yielded seven US hits. The album also stuck at No. 2 behind Prince's monolithic Purple Rain on the Billboard 200 for a whopping 18 weeks.
Bruce Springsteen - Glory Days (Official Video)
Stevie Wonder
Not as seismic as he was in the 60s and 70s, you say? Maybe, but the hits kept on coming. Stevie had 19 80s pop songs that became hits. "Ebony And Ivory" and "I Just Called To Say I Love You" remain global standards.
Phil Collins
Whether with Genesis or solo, Phil Collins was is a quintessential 80s artist. Seemingly omnipresent in the charts, the singles from his No Jacket Required album alone spent over a year lodged in the Top 40.
Phil Collins - Sussudio (Official Music Video)
Lionel Richie
Lionel Richie wasn't just a pop star in the 80s. He had five US No 1 hits, plus credits such as penning Kenny Rogers' 1980 smash "Lady" and co-writing "We Are The World" for Michael Jackson.
Lionel Richie - Dancing On The Ceiling
Michael Jackson
Just for the estimated 65 million-selling, multiple Grammy Award-winning Thriller alone, Michael Jackson deserves to be near the top of any list of this sort. One of the biggest 80s pop artists… or any decade for that matter.
Michael Jackson - She's Out of My Life (Official Video)
Billy Joel
Billy Joel's in here on consistency alone. He racked up a massive 22 US hits in the 80s and the likes of "Uptown Girl" and "It's Still Rock'n'Roll To Me" are still radio staples worldwide.
Billy Joel - We Didn't Start the Fire (Official Video)
Madonna
Virtually synonymous with the 80s, Madonna's "Like a Virgin" topped the Billboard singles chart for 6 weeks in 1984 and she was unstoppable after that with songs like "Like a Prayer" and "Papa Don't Preach." The most successful female pop star of the decade bar none.
Madonna - Like A Virgin (Official Video)
Prince
Truly a colossus during the 80s, Prince spent more weeks on North America's Billboard Hot 100 than any other artist of the era – 378 in all. The key songs? "Purple Rain," "Kiss," "Raspberry Beret," and "Sign O' The Times" barely scratch the surface of Prince's titanic 1980s.
Cyndi Lauper
Owner of one of the most iconic music videos of the decade, "Girls Just Want To Have Fun," which played incessantly on MTV, Cyndi Lauper was omnipresent in the 1980s.
George Michael
George Michael hit it big as part of Wham early on in the decade, but then somehow had an incredibly successful career as a solo artist too. "Careless Whisper" and "Faith" are a big reason why.
Eurythmics
Frequently ranked as one of the best singers ever, Annie Lennox helped take this synth pop group into the stratosphere.
Hall & Oates
A many-times-platinum-certified collaboration, Hall & Oates owned the 1980s with songs like "Meaneater" and "I Can't Go for That (No Can Do)."
Belinda Carlisle
Starting out in the hugely successful Go-Go's, Belinda Carlisle went on to a successful solo career with songs like "Heaven Is a Place on Earth."
Janet Jackson
Janet Jackson didn't just transform the sound of R&B, she was a great dancer that introduced the world to Rhythm Nation 1814.
Janet Jackson - Nasty (Official Music Video)
Tina Turner
One of the most naturally gifted singers to ever take the mic, Tina Turner transformed her career in the 1980s to become one of the biggest pop stars on the planet.
Debbie Gibson
An American singer, whose debut album Out of the Blue became a mega-hit, Debbie Gibson was a chart mainstay in the late 1980s.
Pet Shop Boys
The decade saw many artists trading guitars for synthesizers, creating indelible dance-pop, but few did it better than Pet Shop Boys.
Billy Ocean
One of popular music's most successful singers in the mid-80s, Ocean topped the Billboard chart three in the United States separate times.
Pat Benatar
One of the biggest female rock stars on the planet in the 1980s, Pat Benatar had hard-hitting Billboard hits like "Love Is a Battlefield" and "Hit Me With Your Best Shot."
Pat Benatar - Love Is A Battlefield (Official Music Video)
Paula Abdul
Paula Abdul's late 1980s debut album set sales and chart records with songs like "Straight Up" and "Opposites Attract" leading the way.
Richard Marx
In the late 80s and early 90s, it felt like pop star singer-songwriter Richard Marx was the mainstream of pop music, most notably with songs like "Endless Summer Nights."
Culture Club
One of the most successful New Wave bands of the decade, 80s pop star Boy George and the rest of the crew made songs like "Karma Chameleon" into generation-defining anthems.
Depeche Mode
This UK band found enormous popularity with its dark synths, proving that pop music doesn't have to be bright and cheery to resonate.
Peter Gabriel
Peter Gabriel left Genesis in the 70s, and became one of the most successful musicians of the 80s with songs like "Sledgehammer" and "Shock the Monkey."
Laura Branigan
Many think of Laura Branigan as a one-hit wonder for her mega-hit "Gloria," but she had plenty of chart success with tunes such as "Self Control" and "Solitaire."
Dolly Parton
A Nashville, Tennessee legend, Dolly Parton became one of the biggest pop stars of the 80s with appearances in films like 9 to 5 and The Best Little Whorehouse in Texas .
Elton John
Elton racked up 21 UK and North American hits, including ageless radio staples such as "Candle In The Wind," "Nikita," and "I Guess That's Why They Call It The Blues."
Elton John - I'm Still Standing
Gloria Estefan
Gloria Estefan brought the sound of Latin music to a truly international audience with the Miami Sound Machine and hit songs like "Conga" and "Anything for You."
Who are your favorite 80s pop stars? Check out our playlist to listen to some of our picks. Let us know below and start the debate!