Train Songs, Freedom, The Blues and Country Music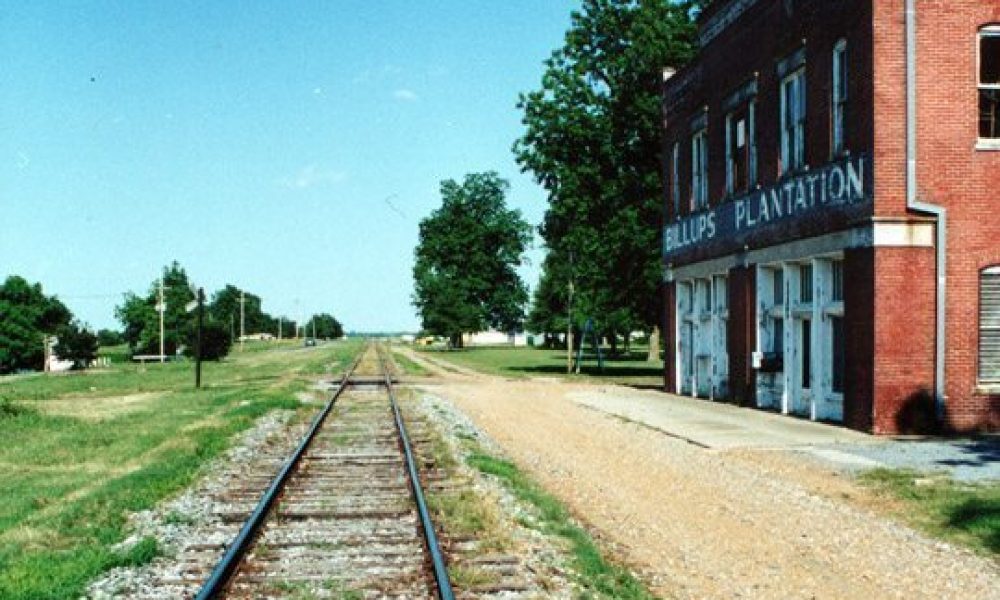 Ever wondered why there are so many songs about trains and the railroad in both blues and country music? Well, the railway was a means of escaping the harsh realities of life in the South, it was a way of heading for the Promised Land. With the news that Sister Rosetta Tharpe's 1939 classic, 'This Train' has been inducted into the Grammy Hall of Fame, it's high time we took a look back at all things train–like in the music of the Southern states.
Many of the freed slaves in the second half of the 19th century sought work on the railroad; it's a truism that many of these former slaves also found themselves in prison, having been incarcerated on what seem like ridiculous pretexts to us. Both the railroad and the prison helped shape their musical future.
The first transcontinental railroad was completed in 1869 and throughout this period many former slaves followed the railroad building schemes in search of work.
In 1852 the railroad that became famous as the 'Rock Island Line' ran its first train from Chicago to Joliet, Illinois. In February 1854 the line was extended to Rock Island in Mississippi to give Chicago a rail link to the Delta. In 1934 John Lomax recorded inmates in an Arkansas State Prison singing the folk song, 'The Rock Island Line'. It was later popularized by Lead Belly and in the 1950s, in Britain, it became a huge hit for Lonnie Donegan and his Skiffle Group, who in turn inspired everyone from The Beatles to The Stones.
From a life on the railways came a whole tradition of both black and white railroad songs, one of the most famous was 'John Henry', the story of a 220-pound black rail hand who became a folk hero to his people. There are many versions of the song but all essentially tell the story of a man that hammered himself to death in a vein attempt to beat a mechanised steel drill. 'John Henry was on the b-side of Donegan's 'Rock Island Line'.
While John Henry is clearly a secular folk song there are the vestiges of the religious in the lyrics. The well-known spiritual 'Hammering' which tells of Jesus' crucifixion is a link, as is 'The Hammers Keep Ringing'. Railroad songs were the logical and natural development in the whole saga of work songs, probably made more appropriate to many of the black population who saw trains as their way of escape.
Before emancipation a train ride was just a dream to most slaves, they needed a written bond from their owner if they were to travel on a train. Their allure began to influence spirituals and gospel music came under the influence of the train metaphor; phrases like 'Getting on board the Gospel Train' began to appear in the lyrics of religious songs.
The legendary clandestine escape route to the North for Southern slaves was called 'The Underground Railway'. The people who helped the fleeing slaves en route were called 'conductors, while the places the hid, barns or cellars, were known as stations. Some spirituals were used as codes to indicate that a journey was to start; 'Steal Away' the best example, Sister Rosetta's 'This Train', is a great example of a song that crosses the fine line between the secular and the religious. It was covered by Louis Armstrong, and Big Bill Broonzy did a version with amended lyrics as did Peter, Paul and Mary..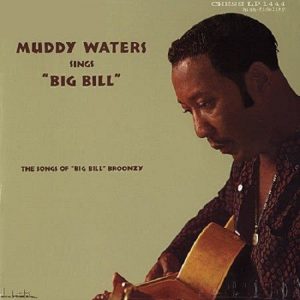 When Muddy Waters left Mississippi in 1942 he caught a train from Clarksdale station and headed north to Chicago. Once there it was Big Bill Broonzy who helped him get a break and later Muddy paid homage on his album, Sings Big Bill on which he recorded 'Southbound Train'
Men also sang of trains, reflecting their affinity with the railroad as a way of hoboing around the South – a method of travel favoured by just about every itinerant musician, including Robert Johnson. In 1935 Lead Belly's 'Midnight Special' was the name of a train that left Houston at midnight, heading west. The train ran past Sugarland prison farm, and the train's light became a symbol for freedom for the inmates.
When James Carr sang of 'The Freedom Train' he was in part referring to The Freedom Train initiated by Attorney General Tom C. Clark in 1947, who believed that Americans had begun taking the principles of liberty for granted in the post-war years. It was a travelling exhibition that was integrated, both black and white visitors were allowed to mingle freely. It was not without controversy as the cities of Birmingham, Alabama, and Memphis, Tennessee, refused to allow blacks and whites to see the exhibits at the same time. The Freedom Train avoided the cities, amid significant controversy.
Then there was Jimmie Rodgers. Jimmie had worked with his father on the railroad, Rodgers senior was a foreman in charge of a black gang, known as 'Gandy Dancers', who were responsible for repairing the track. It was from them that Jimmie learned many of his Blues songs, or was inspired by their work songs and hollers.
Later Jimmie found work as a brakeman and this earned him his nickname 'The Singing Brakeman'. He was not a brakeman on the railway for very long, as his health was somewhat fragile. Described at the time, as a 'White man gone Black' Jimmie was an inspiration for both Black and White country performers. His 'Blue Yodel No.1' was followed by a string of other 'Blue Yodels', each one had a number and an alternate title; 1931's Blue Yodel No.8 was 'MuleSkinner Blues', on Blue Yodel No.9 Jimmie was accompanied by Louis Armstrong.
By the time of his death from a tubercular haemorrhage in May 1933, Jimmie Rodgers had cut 110 sides, around a third of which were Blues based. Such was his dedication that just two days before his death Jimmie was in a New York studio cutting his final 12 sides.
Jimmie Rodgers had many imitators, including Cliff Carlisle; Cliff was more than just an imitator; he was a brilliant slide guitar player. Many of Cliff's recordings either had a direct link to Jimmie or were strongly derivative, like 'Memphis Yodel', a cover of a Jimmie Rodgers 1928 record. Songs like 'Hobo Blues' were so much like a Jimmie Rodgers train song that you would be forgiven for thinking it was a cover.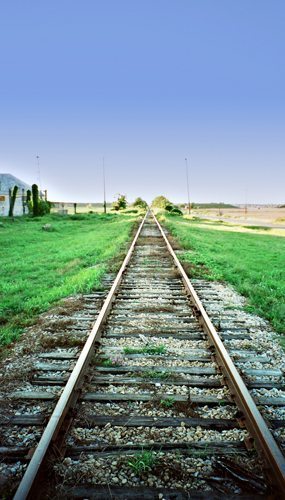 Hank Williams was another country star who loved to sing of trains – 'Freight Train Blues', 'Devil's Train', 'The Log Train' and 'I Heard That lonesome Whistle' and just some of his railway related songs. For the White community trains did not have the same resonance as they did with the Southern Black communities, but they still represented a way out of a hard life for those who lived and worked the land, especially during the Depression.
The first blues pianist to achieve something of a break through was Cow Cow Davenport. He acquired his nickname from his seminal boogie woogie piece in which the piano imitated a train. 'Cow Cow Blues', recorded in 1928, and evolved from ragtime, which Davenport had played in the brothels of New Orleans and Atlanta.
5 months after 'Cow Cow Blues', 24-year-old Clarence Smith, aka Pinetop Smith entered Vocalion's studio in Chicago and over the course of three weeks he cut eight sides before, on 29th December, he recorded something they deemed worthy of release…… and what a release! 'Pinetop's Boogie Woogie' is considered to be one of the most important boogie woogie pieces to emerge in the 1920s. It influenced every boogie pianist that has followed.
Two weeks after his first session Pinetop was back in the studio to cut some more sides; shortly after which tragedy struck. He was playing piano in a Chicago night spot when he was hit in the chest by a stray bullet, Pinetop was the innocent victim in an argument involving others; he was 25 years old.
When Pinetop had moved to Chicago he lived in an apartment house with Meade Lux Lewis and Albert Ammons, both of whom would go onto redefine Boogie Woogie. Lewis recorded. 'Honky Tonk Train Blues' in 1927 but inexplicably it was not released until 1929.
In more recent years, whether it has been rock bands reworking Mystery Train', the Little Junior Parker classic or Beck's 'Broken Train', or Cream's Traintime', or Indra's 'Little Black Train' the appeal of the locomotive and the railroad still resonate for musicians, especially those that are steeped in the blues and country music.
We have put together a playlist of some of the red above along with some other classics…listen here What have we missed that you feel should be added…

Format:
UK English