Two In The Bush: Roxy Music's 'Country Life'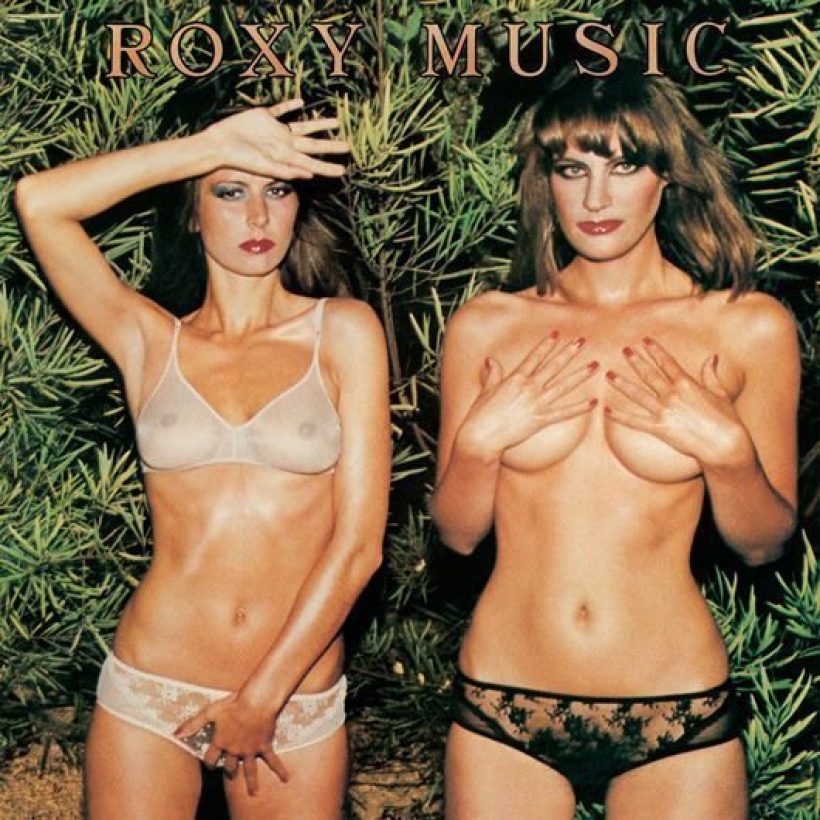 The glam rock wave had peaked and crashed by 1974. On that year's Diamond Dogs album, David Bowie gave the scene one of its final anthems, 'Rebel Rebel', before making moves towards his "plastic soul" period, while Marc Bolan was the only original glam titan turning out anything close to consistent-quality glam-indebted material – though Zinc Alloy And The Hidden Riders Of Tomorrow, also issued in '74, was his first album of the 70s not to enter the Top 10.
Yet, by the time Roxy Music released their fourth album, on 15 November 1974, they were seemingly unconcerned about any trends whatsoever. Audaciously ranging all over the map, from a typically Roxy-fied Southern rock, to German oom-pah, avant-garde hijinks, Renaissance-period harpsichord excursions, and some of the most strident music they committed to tape, the album saw Roxy at their most calmly confident. Remarkably, after throwing such a variety of styles into the mix, they emerged with an album that critics hailed as one of their most consistent yet.
Having long mastered the art of the opening track ('Re-Make/Re-Model', 'Do The Strand' and 'Street Life' had been the calling cards on previous outings), Roxy opened Country Life with 'The Thrill Of It All' – yet another seemingly effortless whirlwind of synths, guitar, sax and strings, which, on the face of it, revelled in the glamourous, jet-set lifestyle that frontman Bryan Ferry was fast becoming associated with. Scratch the surface, however, and you find hints of ennui setting in: "If you're feeling fraught with mental strain/Too much thinking's got you down again," he sings towards the end of the song, after having reflected on his own creative evolution: "Every word I use/Each crumpled page/Strange ideas mature with age/Like leaves/Oh, when autumn falls."
Maturing with age was right, however, as part of Country Life's success was, in part, down to the group fashioning their disparate elements – what, on their first few albums, sounded like each band member imagining they were playing in a different group – into a cohesive whole: the sort of thing they could only do as road-hardened musicians who had, by that stage in their career, elevated themselves to the upper echelons. Whereas Phil Manzanera might once have cut through earlier songs with deliberate discord, on 'All I Want Is You' his distorted guitar slashes fortify the band, making the song one of the heaviest in the group's catalogue, and a No.12 single in the UK.
'Bitter-Sweet', meanwhile, sees Ferry once again in low spirits, seemingly consumed by a failed romance, while the music see-saws beneath him, veering from melancholic to crazed. Fittingly, it evokes a Weimar cabaret gone awry, the band threatening to engulf Ferry before Andy Mackay's saxophone steps in to bring things back from the brink.
Ferry clearly recovered from his lovesick blues. Closer 'Prairie Rose' is far more ebullient: "a song of praise" to the "strange allure" of Jerry Hall, future cover star of Country Life's follow-up, Siren. But he was getting ahead of himself a little; Country Life itself needed artwork when Ferry decamped to Portugal to write lyrics for the album. Meeting two German Roxy Music fans, Constanze Karoli and Eveline Grunwald, in a bar, he ask them to translate a portion of 'Bitter-Sweet' into their mother tongue – and also succeeded in having the girls model for the new album's cover. He was in ribald mood, naming Country Life after a UK magazine popular with the upper crust, and sending up its covers by having the girls pose in front of a bush in just their lingerie, resulting in an irresistible visual pun.
The results were too racy for the US, which banned the original artwork, ensuring that American pressings featured a photo of the foliage, sans models. That didn't dent the album's sales, however, as Country Life became the first Roxy Music LP to break the US Top 100, peaking at No.37. It fared even better in the UK, reaching No.3 and becoming their fourth Top 10 album in a row – which just goes to show: it's always worth having two in the bush.
Format:
UK English