Ultimate Sinatra – The Rarities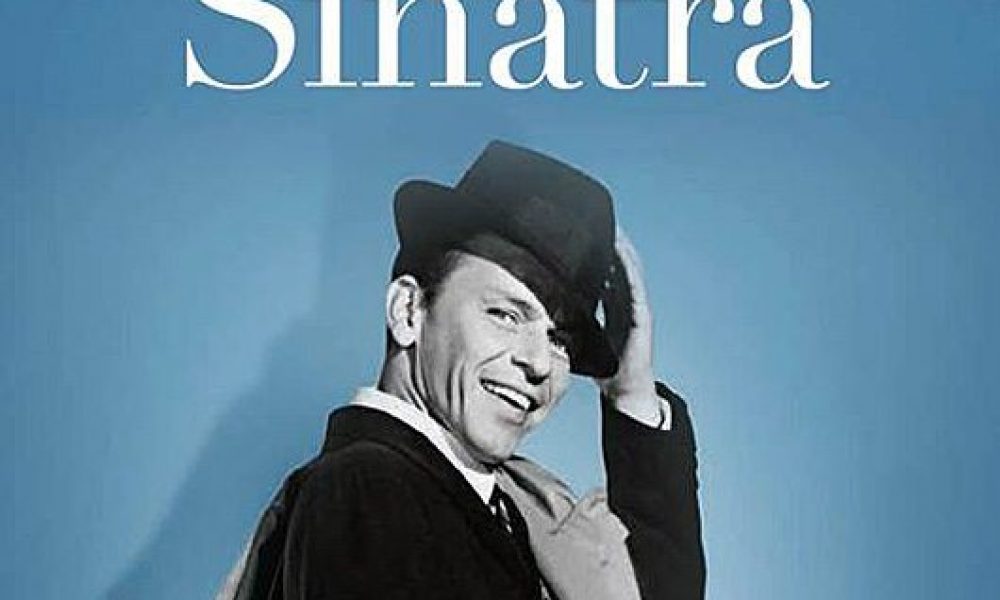 To celebrate this year's centenary of Frank Sinatra there is a superb new set of releases under the name, Ultimate Sinatra that presents key recordings spanning the Chairman of the Board s recordings for Columbia, Capitol and Reprise, together for the first time.
Ultimate Sinatra opens with 'All Or Nothing At All,' recorded with Harry James and his Orchestra on August 31, 1939 during Sinatra's first studio session. Ultimate Sinatra's 4CD edition boasts 100 tracks celebrating 100 years (including a never before released bonus track. The deluxe edition also features an 80-page booklet with a new essay by Sinatra historian and author Charles Pignone, as well as rare photos and quotes from Frank Sinatra and his children, Nancy, Tina and Frank Jr., as well as from Nelson Riddle, Billy May and Quincy Jones.
Aside from the unreleased track included on the 4CD set there are some other previously unreleased songs included as bonus tracks that we've explored to put them into some kind of context.
It was on Wednesday 18 July 1979 that Frank was at Western Recorders studio in Hollywood with Billy May conducting the orchestra for the third of three consecutive evening sessions. Sinatra and May were there to record tracks for the Trilogy, Past, Present and Future album project. These particular sessions, which were for the 'Past' section of Trilogy, were appropriately the first sessions for the recording of what became a triple album.
Billy May's long association made him an ideal candidate for recording this section of the project; Billy's arrangements on each of the tracks that ended up on 'Past' are wonderful. Frank even found some very good standards that he hadn't recorded before that included – 'But Not For Me', 'I Had the Craziest Dream', 'More Than You Know', 'They All Laughed', 'It Had To Be You' and 'All of You' (the latter two tracks are included on the deluxe Ultimate Sinatra),
The unreleased rehearsal of 'The Surrey With The Fringe On Top' recorded with Billy May was originally from the 1943 Rogers and Hammerstein musical, Oklahoma. It is one that Frank had recorded before, the first time way back in 1945, two weeks after World war 2 finally finished in the Pacific. The earlier version was done with Frank's arranger for much of the 1940s, Axel Stordahl, along with the Pied Pipers, Tommy Dorsey's singing group from when Frank was a member of Dorsey's organization.
Cole Porter's 'What is This Thing Called Love?' was written for the 1930 musical Wake Me Up And Dream. It was recorded at Capitol's Melrose Avenue Studio in Los Angeles on the evening of Wednesday 16 February 1955 and was the first song tackled that evening, shortly after 8 pm.
This was the first time in his career that Sinatra had recorded this beautiful ballad and it was destined for In The Wee Small Hours. The version included with Ultimate Sinatra is take 1 and differs from the one that was eventually used on the record (take 12) in that it features a clarinet solo.
Sinatra had first recorded Jule Styne and Sammy Cahn's, 'Guess I'll Hang My Tears Out To Dry' with Axel Stordahl in July 1946. It had originally been written for the flop musical, Glad To See You and performed by Jane Withers. Frank tackled it a second time at a session with Nelson Riddle at the Capitol Tower on Monday 5 May 1958. This first take from this session is the version that is included in Ultimate Sinatra. It was not felt to be quite right and so three weeks later it was recorded again, with Felix Slatkin conducting the orchestra; by the 4th take it was perfect and this is what was included on the beautiful Only The lonely LP
At 9,30 pm on Tuesday 30 September 1958 Frank was in the Capitol Tower starting work with Bill May on a new long playing record that was to be called Come Dance With Me. The first song they worked on that evening is 'Just In Time' another Jule Styne composition although this time it's with lyricists, Betty Comden and Adolph Green. The song was just two years old having been first heard in the musical, Bells Are Ringing. This version was not the one used on the album, instead it was one that was recorded a little over two months later.
Frank Sinatra's 1966 album, 'That's Life' did really well on the Billboard album chart spending over a year on the best seller list and peaked at No.6in 1967. Its success was helped in no small measure by the title track that was released ahead of the album as a 45 and made No.4 on the Billboard Hot 100. 'That's Life', arranged by Ernie Freeman, was recorded on 18 October 1966 at a session conducted by Donnie Lanier and it features a great Hammond organ solo Michael Melvoin.
Where you can find the bonus material…
4CD Deluxe set includes:
'The Surrey With The Fringe On Top' (Rehearsal) – previously unreleased
There's a voucher to download a 4-track EP of:
'What is This Thing Called Love?' (Alternate Version) – previously unreleased
'Just In Time' (Alternate Version) – previously unreleased
'Guess I'll Hang My Tears Out To Dry' (Alternate Version) – previously unreleased
'That's Life' (Alternate Orchestral Version) – previously unreleased
The single CD includes
'Just In Time' (Alternate Version) – previously unreleased
The double LP includes a voucher code to sownload
'Just In Time' (Alternate Version) – previously unreleased
Format:
UK English