'Ultraviolence': How Lana Del Rey Revealed Her Killer New Direction
Engulfing listeners in its beautifully melancholy, cinematic atmosphere, 'Ultraviolence' found Lana Del Rey creating something darker than ever before.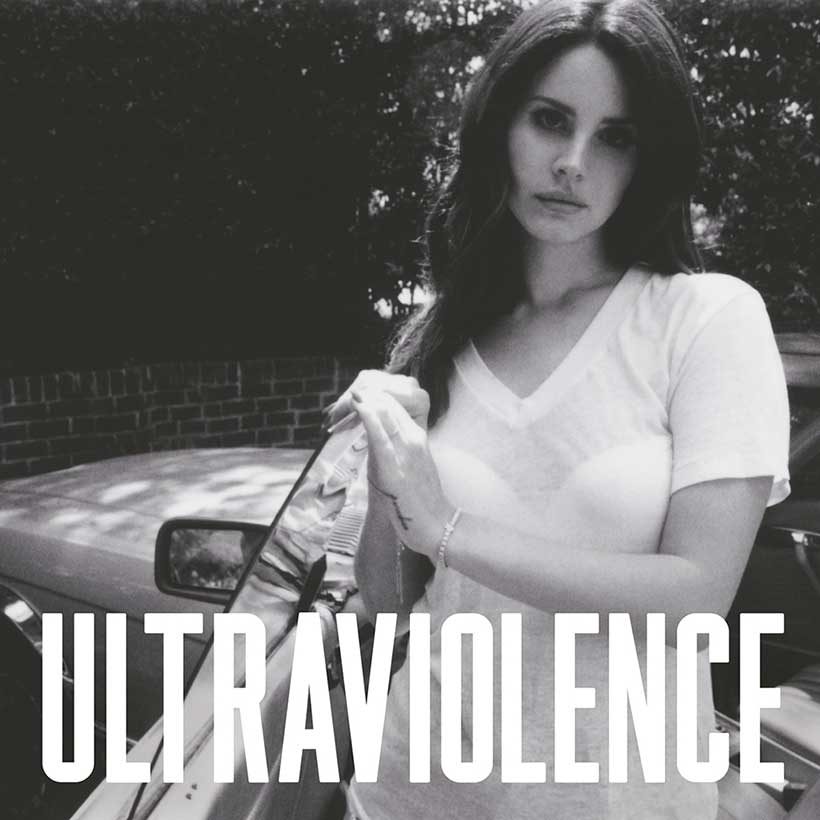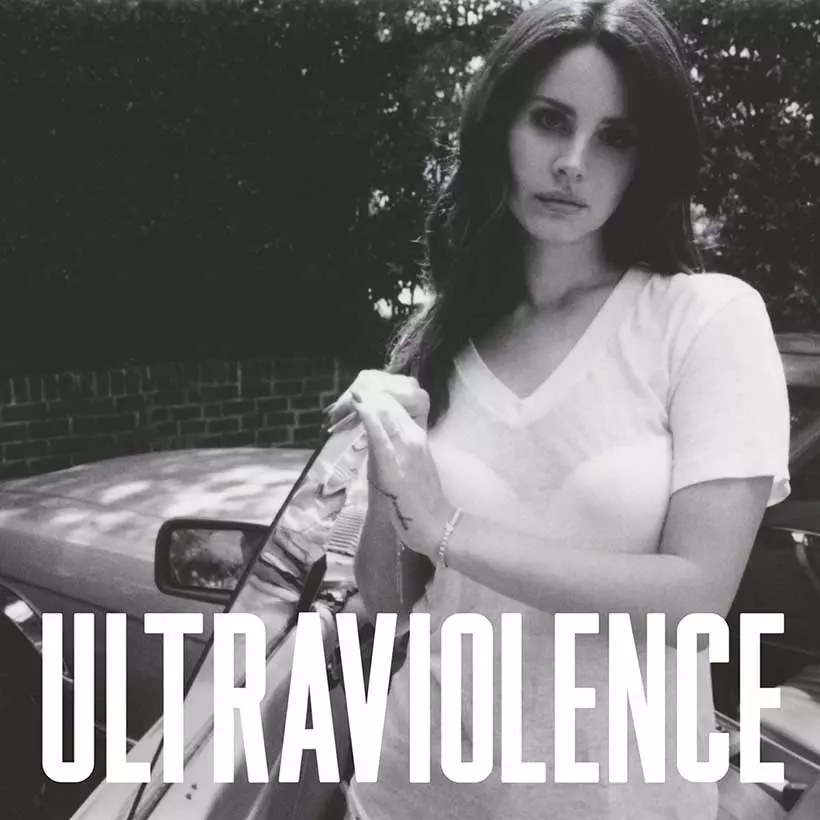 Two years after the release of her hugely successful major-label debut album, Born To Die, Lana Del Rey came back with its equally impressive follow-up, Ultraviolence, on June 13, 2014. With Dan Auerbach (of The Black Keys) producing the majority of the album, Lana left behind the baroque pop she'd become known for in order to create something darker and more rock-focused.
Listen to Lana Del Rey's Ultraviolence now.
"Perfect for a James Bond film"
Shot in stark black-and-white, the album cover was a Polaroid photo taken by Neil Krug, showing Lana blank-faced, standing in her driveway and dressed in a casual white T-shirt. As Krug told Complex, "The cover needed to feel like the last frame of a 60s Polanski film, where the audience has been properly traumatized, and this is the last thing they see before the credits roll." It was a perfect match for the music: every song on Ultraviolence is slow to midtempo, flowing seamlessly into the next with a sad, melancholic feel.
A soft rock track centered around an electric guitar and wobbly synth, "West Coast" was the first sign of Lana's new direction. Released two months ahead of Ultraviolence, in April 2014, it was, Lana told Radio.com, "inspired by Eagles and The Beach Boys", while her "mind and roots were in jazz" – reference points which can all be felt in the song. With an unusual structure that relied on two different tempos (slowing down drastically for the chorus, which gave the track a laidback, ethereal feel), "West Coast" found Lana ignoring the conventional rules of songwriting, moving away from the sort of arrangements and lengths that would guarantee radio play.
Unique among the songs on Ultraviolence, "Shades Of Cool," co-written with her regular writing partner, Rick Nowels, found Lana singing in a higher register than usual. Hailed by Rolling Stone's Calyn Ganz as being "perfect for a James Bond film directed by Quentin Tarantino," the song received a suitably cinematic video treatment courtesy of director Jake Nava. When Lana steps out of a brightly lit swimming pool as the guitar solo peaks, the turquoise of the pool and the red of her lips are so saturated as to create a beautiful symbiosis of music and art.
"Two minutes later, he died"
Taken from a slang term in Anthony Burgess' novel A Clockwork Orange, Lana picked the album's title because, as she told BBC News, "I like that luxe sound of the word 'ultra' and the mean sound of the word 'violence' together." Further exploring such juxtapositions on the album's title track, Lana included a reference to The Crystals' Phil Spector-produced song "He Hit Me (And It Felt Like A Kiss)" in the original lyrics, though she later stopped singing that line live, telling the BBC, "I don't feel comfortable with that lyric anymore."
The fourth single from the album, "Brooklyn Baby," was intended to be a collaboration with Lou Reed, but the former Velvet Underground frontman died before it could come to fruition – though Lana had traveled to New York to meet the singer. "I took the red eye, touched down at 7am… and two minutes later, he died," she told The Guardian. The finished track still referenced him, however, in the lyric, "Well my boyfriend's in a band/He plays guitar while I sing Lou Reed."
"Whatever people think of you becomes a facet of your psyche"
"Hands down" Lana's favorite song from the album, as she told radio station 96.5 TIC, was "Cruel World," a six-minute slow-burner built on wah-wah guitars and reverbed vocals, and which was recorded in one take with her guitarist Blake Stranathan. Elsewhere, however, "F__ked My Way Up To The Top" best summarises her usual approach. Though never released as a single, the song remains important for understanding Lana's lyrical content.
Her songs often speak of passionate but dysfunctional relationships with older men, and of being the other woman. With "F__ked My Way Up To The Top" she admitted to an autobiographical theme the likes of which feature on many of her records, telling The Fader: "I had a seven-year relationship with the head of this label, and he was a huge inspiration to me. I'll tell you later when more people know. He never signed me, but he was like my muse, the love of my life."
"F__cked My Way Up To The Top," however, is ironic: it's Lana taking power out of the public's hands by claiming to be everything they may have said she is. Speaking to Complex, she said, "I know what you think of me, and I'm alluding to that. You know, I have slept with a lot of guys in the industry, but none of them helped me get my record deals. Which is annoying." Other songs on the album, such as "Money, Power, Glory," follow this same theme, with Lana embodying a public persona, enacting the Carl Jung theory that, as she told The New York Times, "what other people think of you becomes a small facet of your psyche, whether you want it to or not."
In replacing the hip-hop drums and vocal samples that dominated Born To Die with laidback basslines and dreamy guitar riffs, Ultraviolence emerged as a more stripped-back, simpler album than its predecessor. Exceptionally produced dream-pop at its finest, there isn't one individual standout song on its 11 tracks – rather, Ultraviolence is an atmospheric work designed to be listened to in its entirety, engulfing you in its beautifully dark, cinematic mood.