No Way? The unlikely story behind My Way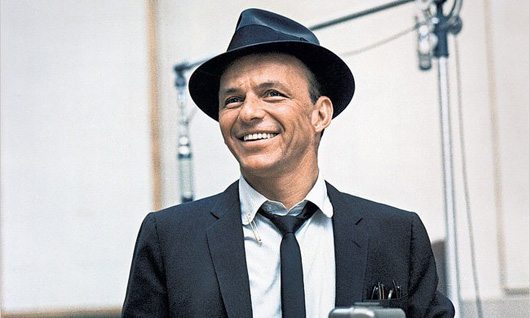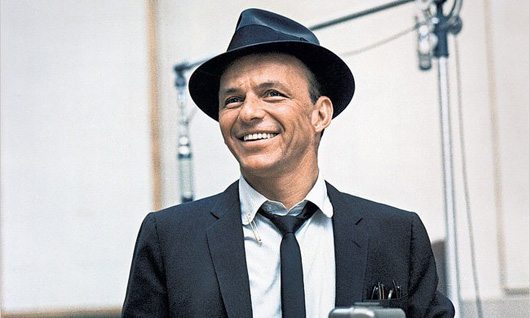 'My Way' by Frank Sinatra has spent longer on the UK singles chart than any other song – an amazing 124 weeks, that's almost twice as long as its nearest rival, which you might be surprised to know is 'Amazing Grace' by Judy Collins. Sinatra's anthem will never be caught with the changing world of downloads and a shift away from the single as a concept.
Besides being a karaoke classic My Way has been recorded by a whole mass of artists. It made the US charts in 1970, having been covered by Brook Benton, and again in 1977 when it got to No. 22, it being the first Elvis Presley release after his death. In Britain the Sex Pistols took it to No. 7 in 1978; almost twenty years later Shane McGowan, the lead singer of Irish band The Pogues briefly made the Top 30. As proof of his despotic dictatorship, Saddam Hussein chose Frank's version of My Way as the theme song for his fifty-fourth birthday.
The song was originally recorded on 30 December 1968 at Western Recorders at what was a rare event for Frank Sinatra -it was an afternoon recording session. Starting around 3 pm forty musicians, conducted by Bill Miller, Sinatra's regular piano accompanist began working on what would become an anthem for Frank – and a whole generation. It was originally Composed as 'Comme d'Habitude' (As Usual), and was written by Jacques Revaux and Gilles Thibault along with Egyptian born, French singer Claude Francois. Canadian singer Paul Anka added the English words.
According to Anka, "I had a house in France, which was where I heard the Claude Francois record, and I liked the melody, but not the words so much. I knew the French publisher and they gave me the song, and I thought I would re-construct the feel of the song. I met Frank where he was filming Tony Rome, and he said he was retiring. The song became a composite of my life and his, but mostly his. I made a demo with a session singer, called him; I said that I thought I had something pretty sensational. Don saw the worth of it – Frank stayed cool, but I knew he liked it. 3/4/5 weeks later, I had a phone call and they said 'listen to this' and played the record over the phone to me. They were very excited! I'd never had a song quite of that substance. It was pressed up, but they threw the first run copies away because they didn't like the mix.
Anka's attempt at an English lyric was not the first. A few months earlier David Bowie had a crack calling it 'Even A Fool Learns To Love' but his demo was not acceptable to the publisher.
"There was a time, the laughing time
I took my heart to every party
They'd point my way
"How are you today?"
From 'Even A Fool Learns To Love'
'My Way' entered the Billboard chart in the last week of March 1969 at No.69; it was the highest new entry of the week. Six weeks later it had climbed to No.27 where it stalled, which is somewhat surprising given its subsequent fame. It made No.5 in the UK, which accounts for the fact that the LP of the same name did significantly better in Britain in the summer of 1969.
A few years ago it went from being My Way to the wrong way when a 25-year-old Filipino man was stabbed to death for singing it out of tune during a birthday party. Police officer Noel Albis said the victim, Casimiro Lagugad, was asked to sing Sinatra's popular song My Way during the party in Manila. Witnesses said the suspect, Julio Tugas, forty-eight, one of the guests and a neighbour of the victim, got irked because Lagugad was singing out of tune, Officer Albis said. 'Tugas suddenly attacked the victim and stabbed him in the neck,' he added. Guests rushed Mr. Lagugad to the hospital, but he died while being treated. Tugas surrendered and was later charged with homicide.