The World's Best Record Stores: 17 Landmarks For Record Store Day
Crate diggers of the world, unite! From LA to Hong Kong, Australia to Wales, we look at some of the best record stores around the globe.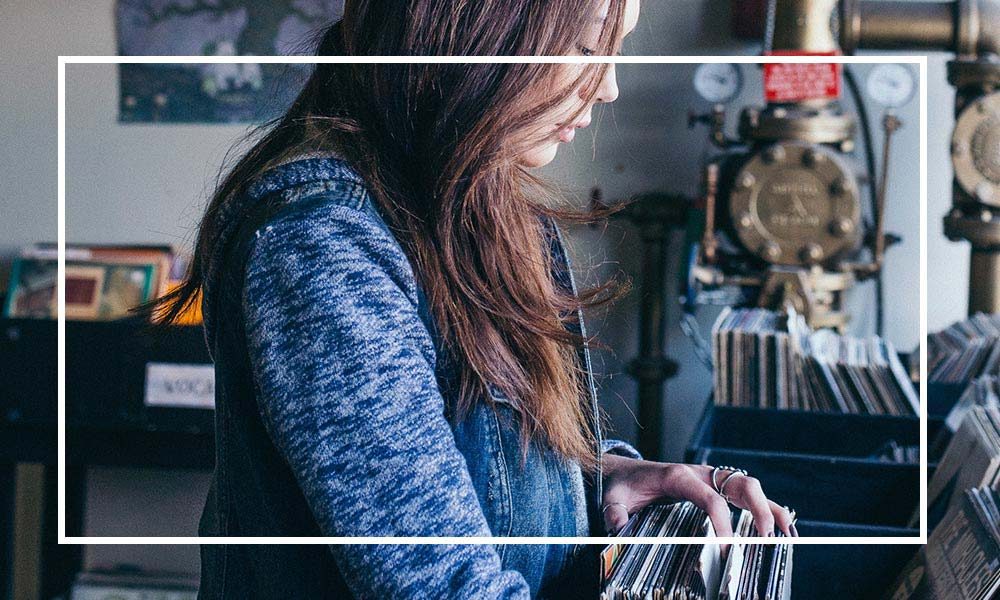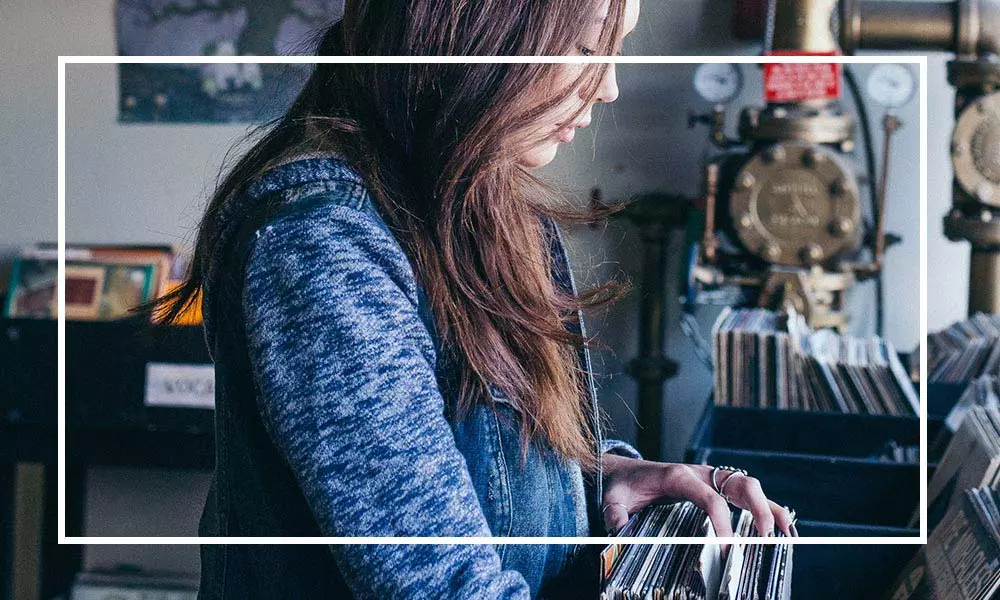 In tandem with the resurgence of vinyl, independent record stores have enjoyed a boom in popularity in recent years. No longer the dusty preserve of strange-smelling old men riffling through plastic crates in the hope of proving their superior tastes, vinyl's popularity has led a younger crowd to the trusty indie's doors – and seen the uninviting caves of yore reinvent themselves as vibrant playgrounds for music lovers, offering in-store gigs and no shortage of mouth-watering black (and coloured) wax.
With Record Store Day coming round once again, it's time to look at some of our the best record stores from around the world. We've limited ourselves to one city – but if you know of any must-visit record stores in your town, let us know. We'd love to ogle their racks.
Read more about 2019 for Record Store Day releases, and scroll down for our pick of the world's best record stores.
The World's Best Record Stores: 17 Landmarks For Record Store Day
1: Amoeba Music, 6400 Sunset Boulevard, Los Angeles, California, USA
Proudly – and justifiably – calling itself the world's largest independent record store, Amoeba is an overwhelming place for first-time visitors. With a mind-boggling array of music old and new, plus DVDs, videos, merch and everything else, if it hasn't passed through Amoeba's doors, then there's a very good chance it doesn't exit…
Record Store Day 2018 at Amoeba Hollywood
2: Spillers Records, 27 Morgan Arcade, Cardiff, Wales
The self-proclaimed "oldest record store in the world", Spillers is an institution that dates back to 1894 – and is so beloved that when a rent hike threatened the store's existence, the Welsh Assembly and Manic Street Preachers led a vocal campaign to save it. Now in its new home at Morgan Arcade, the shop remains as vibrant, friendly and eclectic as ever, with a nice line in in-store performances that they sometimes film and post on YouTube.
Spillers Records, Morgan Arcade
3: Diskunion Club, Yamada Building, BF, 3-31-4, Shinjuku, Tokyo, Japan
The independently owned Diskunion chain has record stores scattered throughout Japan. Their largest is spread over eight floors in Tokyo's Shinjuku district, and is a beacon for anyone looking for new and second-hand Japanese indie, rock, prog, Latin and punk. Collectors on the hunt for metal, hip-hop and jazz should also head to their Shibuya store.
8 storeys Record Shop! Japan, Shinjuku!
4: The Record Store Berlin, Invalidenstrasse 148, Berlin, Germany
Ask any local where they go crate-digging in Germany's capital and, almost to a man, they will say The Record Store Berlin. See? It's in the title: this is the record store to visit. Strictly second-hand (bar a few new releases tastefully hand-picked by the owner), it specialises in vintage classics of all genres – and if you're lucky, you'll be regaled by some of the owner's captivating tales of record-collecting hijinks.
5: Rough Trade East, Old Truman Brewery, 91 Brick Lane, London, England
The original Rough Trade shop opened in 1976 and spawned the beloved indie label that gave the world everyone from The Smiths to Arcade Fire. Now sister organisations, the Rough Trade record stores (in east and west London, Nottingham, and Brooklyn, New York) remain an institution. Rough Trade East is their flagship store, and alongside its racks of vinyl (including, in true indie spirit, unsigned bands) you will find a coffee bar, a chill-out area, and stage that has been graced by no less than Queens Of The Stone Age.
6: Soundscapes, 572 College St, Toronto, Ontario, Canada
Located opposite the nourishing Burrito Boyz, Soundscapes will feed your head with music. It's a fact that Little Steven broke the record for the all-time single-person purchases sales here some years ago, while the staff have curated a nice line in window displays with all the love and care that all record stores deserve.
7: Concerto, Utrechtsestraat 60, Amsterdam, Netherlands
Stretching down the street like The Beatles' conjoined terraced houses in Help!, Concerto's wide-ranging stock (new and second-hand, pop, jazz, soul, classical, soundtracks – you name it…) and array of turntable hardware is matched by its hospitality. Coffee and warm toasties are on hand for hungry shoppers, and it has its own radio station-turned-podcast as well.
Concerto, world famous record store from Amsterdam
8: Academy Records Annex, 85 Oak Street, Brooklyn, New York
Academy Records' flagship store is in Manhattan, but this Brooklyn sibling offers a less claustrophobic experience – and, we think, more range. You'll get titles old and new here, plus the sense that this store has been around a lot longer than it actually has.
Academy Records: Neighborhood Beat: Williamsburg Greenpoint
9: La Cuve À Son, 56 Rue Traversière, Paris, France
Ever mindful of the finer things in life, the French have hit upon an unbeatable combination with this one. Aiming to bring the role of the record store back to neighbourhood prominence, La Cuve À Son offers the expected wide range of genres, while handmade artwork adorns the walls, giving it that local feel. Its shelves don't just stock records: you can also purchase quality wines to help enhance a quality listening experience.
10: Red Eye Records, 143 York Street, Sydney, Australia
Fast approaching its 40th birthday, Red Eye Records is the biggest record store in Australia – no small feat, given how vast that country is. Specialising in vinyl new and old, and selling books, posters and DVDs as well, it's heaven for music anoraks – especially one on the hunt for unique Australian pressings and memorabilia.
The Vinyl Guide - Red Eye Records in Sydney, Australia
11: Vinyl Villains, 15 Elm Row, Edinburgh
Proudly waving the banner for their "discerning taste in music", Vinyl Villains sees nothing wrong in racking James Brown next to Captain Beefheart – and claiming the title of "the finest renegade record store in Edinburgh" in the process. You may have to dig deep here, but you'll come up smiling, not least over the store's own-brand carrier bags.
CD & DVD Shops - Vinyl Villains
12: Disco 100, 33 Calle Escorial, Barcelona, Spain
Family owned since 1978, Disco 100 recently moved to a new site – and no surprise; it must have needed the room. Boasting over 100,000 items and spanning all genres, it's arguably the widest-ranging record store in Spain. It's certainly among the cleanest record stores around: modern racks and shelving only add to the allure of this spot.
13: Miles Discos, Honduras 4969, Buenos Aires, Argentina
Presumably named after the lengths of shelving inside the store (or the legendary jazz icon – take your pick), Miles Discos is an Argentinian institution housing everything you could think of – and then a whole lot more that you never even knew existed.
14: Vinylicious Records, 3 Coleman Street, #03-01 Peninsula Shopping Centre, Singapore
A wide-ranging store, Vinylicious also stocks records decks and cassettes – all packed into a cozy space. Don't be put off by its size, though. Plenty of lucky punters have found some serious rarities in here.
#vinyloftheday - Vinylicious Records interview
15: Freebird Records, 15A Wicklow Street, Dublin
With four decades under their belt, Freebird have mastered the art of the indie record store in Ireland. Famous customers include Ryan Adams, Robert Plant and André 3000 – and if that's not a stamp of approval, we don't know what is. It's tucked away down an alley that leads to The Secret Book And Record Store, which only serves to stoke the feeling that you're in on to something no one else knows exists.
DAVID KEENAN Freebird Records Dublin Instore Performance 2019
16: Hocus Pocus, Via Marruvio 18, Zona San Giovanni, Rome, Italy
This is your place for classic rock, soul and hip-hop, and the hippest local-language records too. If you're lucky, it might even be your place for fiendishly obscure Italian giallo soundtracks.
BRIGANTE "Va' Tu" live @Hocus Pocus Record Srore
17: Vinyl Hero, 239 Cheung Sha Wan Road, Lo Wai, Hong Kong
As overwhelming to newcomers as Hong Kong itself can be, Vinyl Hero pays no mind to the concept of organisation. Records are kept in cardboard boxes stacked on top of each other in what looks like a hoarder's apartment – but with everything from Metallica to ABBA rarities, plus stacks of local stars, it is the very definition of a crate-digger's paradise.
This Place Has the Largest, Most Complete Collection of Vinyls in HK
Format:
UK English