Watch Nicola Benedetti's Royal Albert Home Session
Watch Grammy award-winning violinist Nicola Benedetti's Royal Albert Home live stream from her home to yours on Saturday 4 July.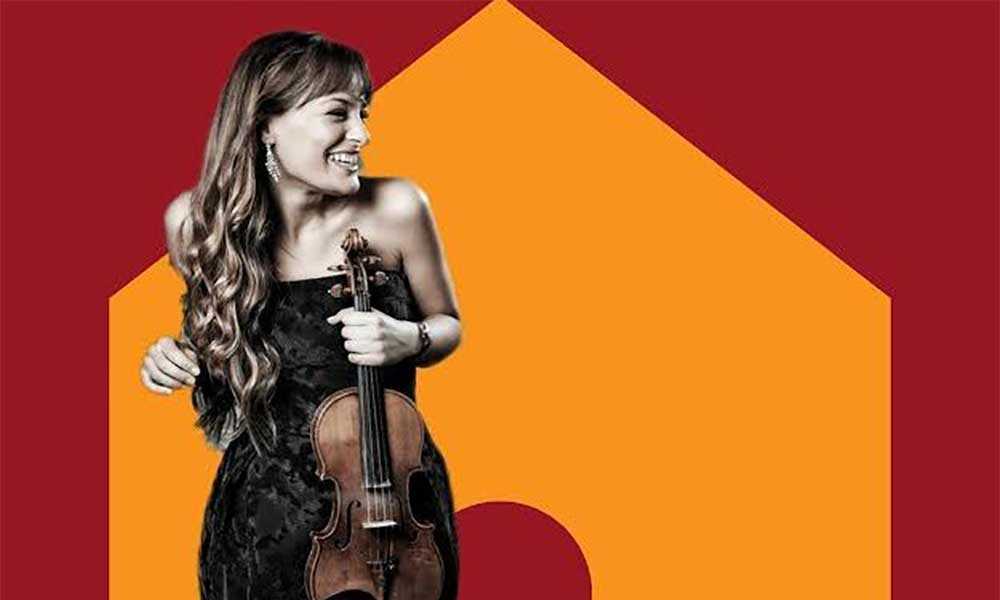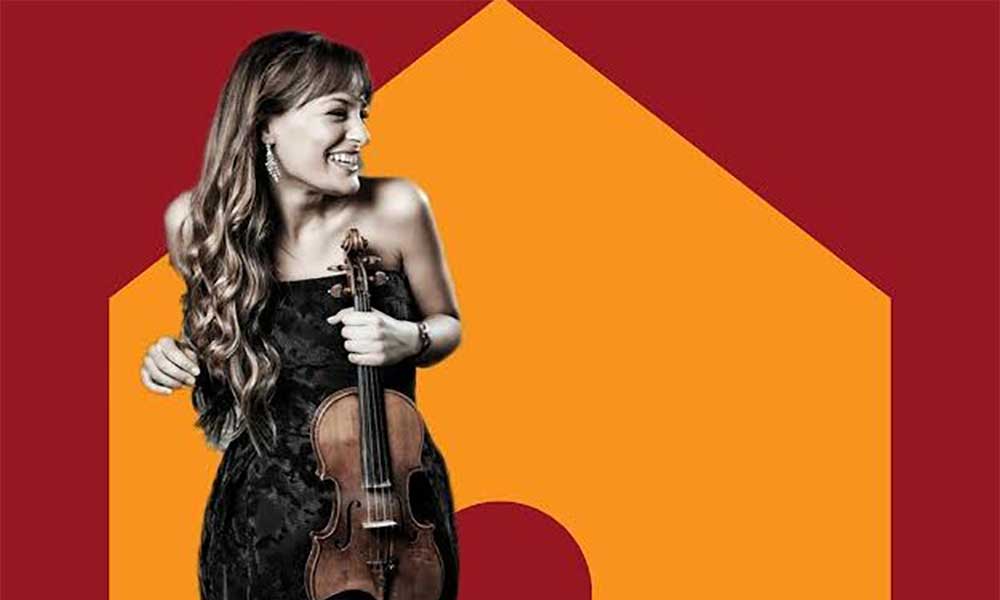 Watch violinist Nicola Benedetti's live stream from her home during lockdown for the Royal Albert Home sessions on Saturday 4 July at 7.30pm BST here.
Royal Albert Home
Royal Albert Home brings exclusive sessions from artists' homes to yours whilst the Hall is shut. These shows are all available for free but, if you can, please consider donating the Royal Albert Hall. The Hall relies on income from their shows and on charitable donations and without support during this crisis the Royal Albert Hall is at risk.
Nicola Benedetti
Nicola Benedetti is one of the most sought-after violinists of her generation and one of the most influential classical artists of today. She has played at the Royal Albert Hall on numerous occasions, including the 2012 Last Night of the Proms, and is a long-standing supporter of the Hall's Education & Outreach programme.
Concerto performances are at the heart of her career and she frequently performs with major orchestras and conductors across the globe. Nicola Benedetti was named Best Female Artist at both the 2012 and 2013 Classical Brit Awards and was the winner of the Best Classical Award at The Global Awards 2019. She was appointed a Commander of the Order of the British Empire (CBE) in the 2019 New Year Honours List for services to music.
In January Nicola Benedetti won the 2020 Grammy Award for Best Classical Instrumental Solo for her recording of Wynton Marsalis' Violin Concerto and Fiddle Dance Suite. The album features premiere recordings of two works written especially for her by composer and jazz legend Wynton Marsalis. Nicola Benedetti was the first classical solo violinist to perform at the Grammy Awards Premiere Ceremony in a decade. She performed 'Bye Bye Breakdown' from Wynton Marsalis' Fiddle Dance Suite.
Marsalis: Fiddle Dance Suite - 5. Bye-Bye Breakdown
In May 2020 Nicola Benedetti digitally released her new album Elgar which features music by Britain's best loved composer including his vast Violin Concerto. Geoff Brown at The Times noted, "She takes on an epic and makes magic", and The Guardian's music critic Erica Jeal observed, "Benedetti's tone and decisiveness is made for this work, and she brings an understated edge to the added miniatures, too."
Nicola Benedetti - Elgar - Violin Concerto in B Minor, Op. 61 I Allegro - From New Album 2020
The Benedetti Foundation
Nicola Benedetti is also one of the leading advocates for quality music education. She formalised her vision and expanded her commitment to the education of young people and supporting music teachers by establishing The Benedetti Foundation in January 2020. During the lockdown the Foundation team created the Virtual Benedetti Sessions which provided three weeks of daily online tutorials and inspirational workshops in May to over 7,000 musicians of all ages and stages across the world.
Watch Nicola Benedetti's Royal Albert Home session on Saturday 4 July 2020 at 7.30pm BST here.
Do you want to be the first to hear the latest news from the classical world? Follow uDiscover Classical on Facebook and Twitter.
Format:
UK English