Reggae – Studios And Producers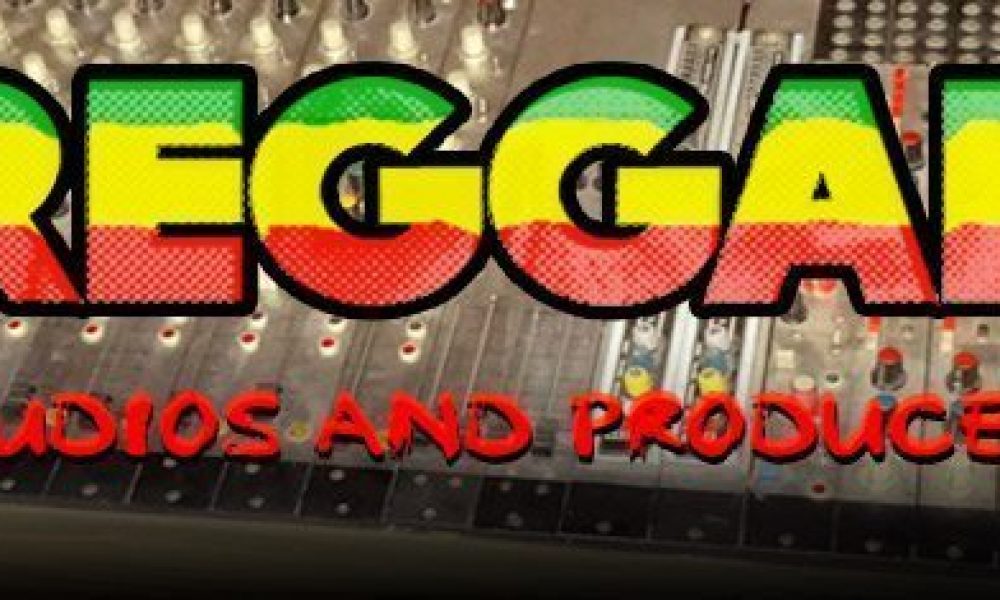 Summer 1976, Kingston, Jamaica. The tarmac on Maxfield Avenue is melting, temperatures are running higher in the ghetto. The political gang wars, PNP versus JLP are raging. In Channel One the studio fan is doing overtime – new session, Kingstons' finest about to lay down another killer riddim that history will recognise but these guys are just doing their thing. Spliffs blazing, Jo Jo Hookim at the  mixing desk, Sly on drums, Robbie on bass, Sticky and Skully on percussion, Duggie and China on guitars -and what a horn section; Tommy McCook on Tenor, Bobby Ellis on trumpet, "don"Junior on trombone and Herman Marquis on alto – "Riddim come forward" !!!! Outside the studio gate musicians, singers and deejays(rappers) are all waiting for a chance or the call to go in and voice a track. The great I Roy waits more patiently playing dominoes with three friends. As night falls and it gets too dangerous to be out on the streets he will be going in to finish his Musical Shark Attack LP, later signed by Virgin.

The four Hookim brothers, JoJo, Kenneth, Paulie and Ernest were of Chinese Jamaican descent, their family ran an ice cream parlour and the leasing of gambling slot machines to bars. When gambling was outlawed they moved into hiring jukeboxes and progressed to soundsystem ownership. Just as Coxsone Dodd and Duke Reid had done in the sixties,the sound system needed feeding fresh dubplates and tunes so in 1972 they built their studio at 29 Maxfield avenue in the heart of the Kingston 13 ghetto. They trained themselves on the AP1 mixing board and would develop a unique drum sound that moulded Sly Dunbar's "Rockers" style. By the mid-seventies the hits were coming and their HitBound pressing plant opposite the studio was working at full speed. Classics like the Mighty Diamonds "Right Time" and "I Need A Roof" were recorded here.
Turn left up Maxfield Avenue then right down Rousseau Road straight along Retirement road will bring you to past Sonic Sounds (another pressing plant sadly closed now) In the seventies a left up to 24 Retirement Crescent brought you to Joe Gibbs' hit factory. He combined with the engineer  Errol ET Thompson to become the Mighty Two and in the late seventies had hit after hit. Gibbs wasn't a musician himself but was canny enough to use the cream of Kingston's musicians in his recordings. The Jamaican studios would all have in-house bands, Joes' were called The Professionals and their African Dub Almighty series would prove very popular with the UKs' punks. Some of Cultures' and Dennis Browns' best work and UK chart hits were produced by Mr Gibbs.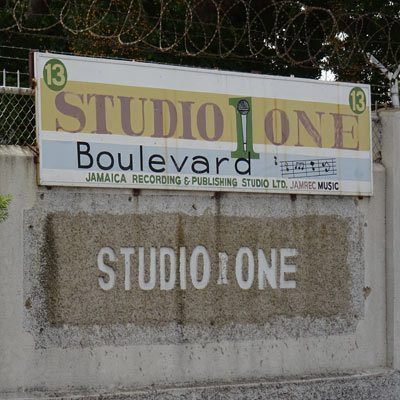 A five minute stroll in the dusty heat of town lands you at the most famous of Kingston's studios – the legendary Studio One at 13 Brentford Road (now renamed Studio One Boulevard) Clement 'Coxsone' Dodd opened the studio in 1963. He had been to the USA, not only to buy tunes for his sound system but also to studying blues recording techniques. He envisioned it was time for Jamaica to make its own dance music and really blazed a trail throughout the sixties. His session players included the core of the Skatalites and he attracted every upcoming singing talent on the island to his auditions. With his cousin, Sid Bucknor and sound system builder Headly Jones the studio started as one then two tracks. In '65 he upgraded to 8 tracks and with ska turning to rocksteady the tunes kept churning out. It's estimated he released over 6000 titles over his career. Many a reggae stalwart from Ken Booth to Delroy Wilson to the Wailers all started here.
Further downtown a trip up Bond Street in the sixties would bring you to Treasure Isle recording studio. Another sound system giant set up a recording base above the family liquor store. Ex-policeman Duke Reid produced some of the greatest rocksteady of the era.  Phyliis Dillons' "Midnight Confession"  and The Paragons "Tide Is High",later covered by Blondie are only  a couple of examples of numerous gems. More innovations would follow when he employed ace toaster (rapper) URoy to chat over his most popular rhythms.
Back down Bond Street and left onto Beeston Street will bring you out on Orange Street, probably the most famous road in reggae's history. Many of the big producers and the artists who could afford it would have their record outlets here. It was known as "Beat Street". Prince Buster was based here (the site of his shop remains though closed in 2014) An unsung producer but early mover and shaker was Leslie Kong, his Beverleys Label was based here. He produced some early Wailers classics like "Soul Shakedown Party" and Peter Tosh's "Stop That Train". South on Orange Street, the road turns into Parade, downtown Kingston's main square where the big Coronation market starts. Known as "Bend down plaza", this is where all the higglers and sellers lay out their goods on the floor, hence the nickname.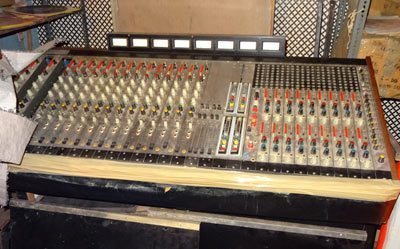 On the corner of Chancery Lane and North Parade was another important studio. Randy's Studio 17 was opened by Vincent "Randy" Chin in 1969. It was above his and wife Patricia's record store at 17 North Parade (this incidentally started as an ice cream parlour) Younger brother Clive Chin took up production duties and the aforementioned ET Thompson honed his engineering skills here. It was here with cousin Herman Chin Loy that the 'Far Eastern' sound was developed. Horace Swaby aka Augustus Pablo was spotted by Herman at his Aquarius record store at HalfWay Tree, uptown. He was playing melodica outside the shop, was carried downtown to the studio and another legend was born. By 1972 the Chins' label Impact had instrumental tune of the year in Augustus Pablos' "Java Java". The studio became very popular. Ocho Rios based producer Jack Ruby recorded arguably Burning Spears' greatest works here. The corner became known as "Idlers Rest" a great hangout for many of Kingston's best artists for the next decade. Singers such as Leroy Smart and DJs Dillinger and Big Youth were regulars. They were renowned to return from successful foreign tours with gifts such as Clarks boots for those without. Sadly due to the increasing violence the Chins had closed the studio by the end of the seventies. They moved to New York and started their, now global, VP reggae distribution company.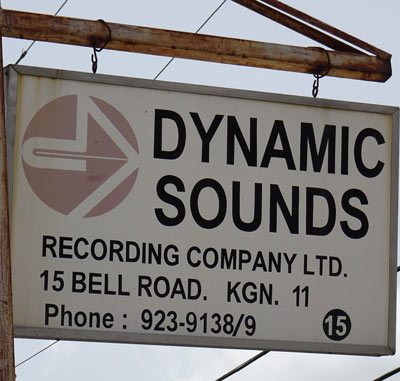 Lets head West now along Spanish Town road to Three Mile (the distance from Downtown) and Bell road. Dynamic and the Marleys' Tuff Gong studios are here and very much still operational. In 1963 Byron Lee took over 15 Bell Road from future PM Edward Seagas' WIRL (West Indies Records Limited) Renamed Dynamic Sounds it was to become , and remains a major studio. The Rolling Stones recorded 'Goats head Soup' here in 1972.  Back to the ghetto now……
A mile West up Spanish road and a right into Penwood Road will bring you to the area known as Waterhouse. It is nicknamed Firehouse during the frequent times of political upheaval. In a most unassuming one storey house at 18 Dromilly Avenue, an electrical engineer called Osbourne Ruddock set up a tiny voicing and mixing studio. The bathroom became the vocal booth and with his small custom made desk some of the most significant and influential music for the whole world was mixed here. Known now globally as King Tubby, the innovations of his sound system and studio techniques are now legendary. Great producers like Bunny Lee and Niney the Observer regularly mixed here. The studio also greatly appealed to more rootsy and leftfield producers like Yabby You, Glen brown and Keith Hudson. Tubby's version or dub B-sides to singles were more popular than the vocals. Prince Jammy and Scientist learnt their trade here too. Tubby was a true pioneer and not only thoroughly 'dubbed' up the Seventies he continued into the dancehall era of the eighties until senselessly murdered in 1987. His friend and student Lloyd 'Jammy' James and his sons continue the legacy at their own studio nearby in St Lucia road.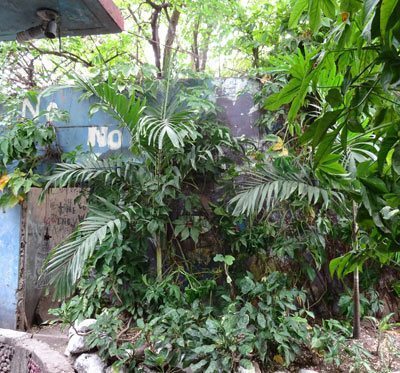 There  were and are many, many more producers and studios in the prolific Jamaican music industry, too many and so much talent to do justice in these few words . However, before we leave Kingston if we cross Sandy Gully and into Washington Gardens we find at 5 Cardiff Crescent an outlandishly decorated and lushly planted bungalow that was known in the seventies as ' The Black Ark'.  Rainford  Hugh Perry came to Kingston, like so many others, seeking his fortune in the sixties. He worked and sang for Coxsone at Studio 1 and started producing by the late sixties now known as The Upsetter, Lee 'Scratch' Perry. He had international success in the UK with hits like "Return of Django" with his session players the Upsetters. He continued to work for others. He recorded and worked at Dynamic but always craved his own studio and creative control. In 1973 the Black Ark was built at his new home. For six intense and wonderfully prolific and mystical years some of reggae's all time greats were recorded here. A contract with Island meant more money could be spent on the studio that for a while fulfilled Lees' dream of providing the sufferers and devout Rastas a place to create. The totally original whirling, phasing, psychedelic reggae of Perry developed here. Legends and rumours abound about his descent into madness.  The pressure increased on his workload and hangers-on and gunmen hassling him. The studio fell into disrepair (an electrical fire finally destroyed the studio in '83) He painted x's all over the Ark. He spent three days walking backwards round Kingston banging a hammer on the ground, that got rid of the hustlers. The genius of Lee Perry remains undiminished. In the eighties, he moved to Europe and is currently based in Switzerland. He has made fantastic albums with UK producers Adrian Sherwood and Mad Professor and has continued to dazzle the world to this day.
Jamaica maintains its incredible output. Numerous dancehall and roots reggae producers are currently plying their trade. The islands' studios and their unique vibe attract artists from all over the world. Snoop Dogg, Damon Albarn and Florence and the Machine have all recorded here in the last few years. Long may it continue as reggae ceaselessly evolves in the new millennia.

Format:
UK English