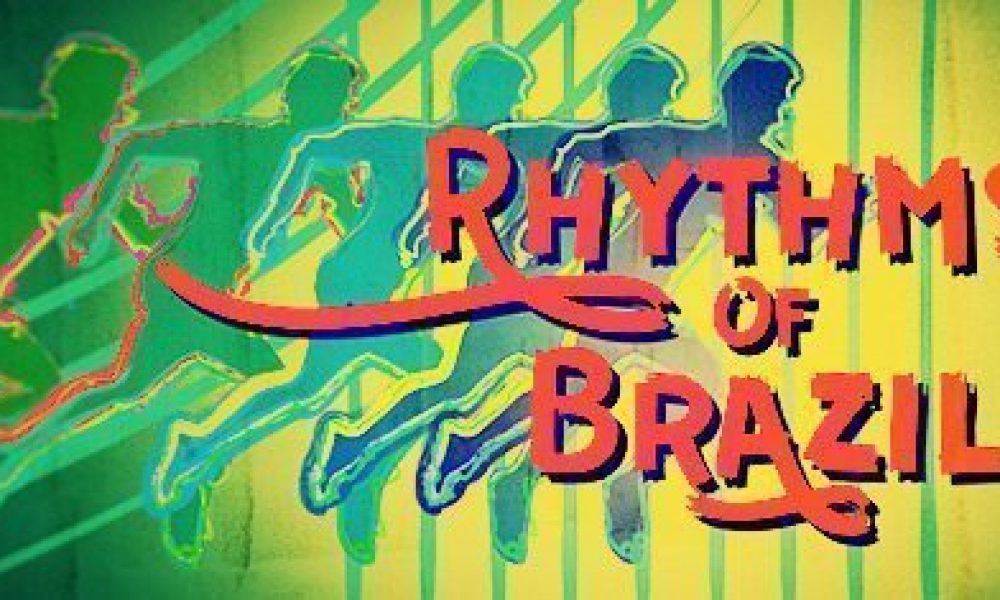 It's possible that there are some people who think Brazilian music was somehow invented around 1960, shortly before Bossa Nova and Samba from Brazil travelled around the globe, infusing the music with sun, sea and samba. In fact, Brazilian music was over 500 years in the making, an amalgam of many different styles with influences from Europe and Africa, as well as the sounds of the country's indigenous Indian population.
While stars like Antonio Carlos Jobim and João Gilberto, along with Astrud Gilberto were there at the dawning of the modern jazz tinged Brazilian rhymes many others including Sergio Mendes, Eliane Elias, Jorge Ben, and many more have all helped spread the music to a global audience.
We explore the unique relationship between Brazilian music and the world of jazz and find out how the early 1960s was such a pivotal moment in the history of the rhythms of Brazil.
In the spring of 1961, the U.S. Government was instrumental in changing the face of modern jazz, not something that could have been anticipated by anyone. The American Department of State sent guitarist Charlie Byrd on a diplomatic tour of South America; the US government saw the export of culture as a positive political tool. In this case, however, it was, as a result of this particular tour, more a case of what Byrd was about to import to America.
Shortly after his return from South America Byrd met saxophonist, Stan Getz at the Showboat Lounge in Washington DC. Later, at Getz's home, Byrd played him some bossa nova records by João Gilberto and Antonio Carlos Jobim. Getz's loved the music and the two of them decided that they needed to convince producer, Creed Taylor, who had recently taken over the running of Verve Records from the company's founder, Norman Granz, that making a Latin-influenced record was a good idea and more importantly one that had sales potential.
Taylor was soon convinced and in October 1961 Getz and Byrd did some initial jazz samba recordings, but these went unissued. A few months later, on Valentine's Day 1962, they got together with Charlie's brother, Gene Byrd who played guitar and bass, Keter Betts on bass, drummer, Buddy Deppenschmidt and Bill Reichenbach on percussion in Pierce Hall at All Souls Unitarian Church in Washington, DC to take advantage of the excellent acoustics. Betts and Deppenschmidt had been to South America with Byrd so they were somewhat versed in the sound and most importantly the rhythms of Brazil.
"It was Charlie Byrd's idea and none of us expected it to be this big." Creed Taylor
The subsequent album, Jazz Samba was released in April 1962 and in the middle of September it entered Billboard's pop album chart and by March the following year, it had made No.1. It stayed on the album charts for seventy weeks helping to make Bossa Nova the coolest music on earth. 'Desafinado', a track lifted from the album, made No.15 on the singles chart so together these two records were not only the catalyst for a craze but also extremely lucrative for Verve – jazz records rarely made the bestseller list.
Even before Jazz Samba entered the charts Taylor put Getz together with the Gary McFarland Orchestra to record what became the Big Band Bossa Nova album and around the same time Cal Tjader cut 'Weeping Bossa Nova (Choro E Batuque)'. Before the year was out Ella Fitzgerald recorded 'Stardust Bossa Nova' and on New Year's Eve the album, Luiz Bonfa Plays And Sings Bossa Nova that features the guitarist with Brazilian pianist, Oscar Castro Neves was recorded. It was a bandwagon on a roll.
"As far as playing jazz, no other art form, other than conversation, can give the satisfaction of spontaneous interaction." Stan Getz
Bossa Nova means, "new wave" or "new trend" and Big Band Bossa Nova rode that new wave-making No.13 on the Billboard album chart in 1963. Sandwiched as it is between Jazz Samba and Getz/Gilberto, the two classic albums of the era, it sometimes, unfairly, gets overlooked. The piano playing of Hank Jones is particularly good, while Jim Hall plays acoustic guitar in the Charlie Byrd role. The arranger Gary MacFarland writes four of the tracks, while the other tracks come from Brazil's Jobim, Gilberto and Bonfa.
On 27 February 1963 Stan Getz recorded a follow up album, Jazz Samba Encore, but with none of the musicians from the original; this album featured Antonio Carlos Jobim on piano and guitar along with Luiz Bonfa. It was far less successful than the first album – often the way with a phenomenon – but for many it is a more satisfying album.
Then in March 1963 at A & R Studios in New York City Stan Getz along with pianist Antonio Carlos Jobim, Tommy Williams on bass, drummer Milton Banana (he was born Antônio de Souza), guitarist Joao Gilberto accompanied by his wife Astrud Gilberto recorded was has become the seminal album of Brazilian jazz. From the cover painting by Olga Albizu, admittedly from Puerto Rico, to the soft samba sounds, to the subject of the songs – Corcovado and Ipanema are in Rio de Janeiro – Getz/Gilberto oozes Brazil from every groove.
It became one of the biggest-selling jazz albums of all time and turned more people on to Brazilian rhythms than any other record. It includes 'The Girl From Ipanema' and 'Corcovado', which were the and b sides of a 45 rpm single that took the charts by storm, as did the album, but not until 1964 when it made No.2 on the Billboard chart and went on to spend close to two years on the album bestseller list. In 1965 it won the Grammy for 'Best Album of the Year' across all musical genres; the first time a jazz album was so rewarded and has subsequently continued to be one of the half-dozen best-selling jazz albums of all time.
When Billboard reviewed the LP in April 1964 they simply said, "The sensuous tenor sax of Stan Getz combines with the soft-edged voice of Brazil's famous Joaõ Gilberto in a program of lovely Brazilian music." So possibly no one expected it to do as well as it did. Yet it proves conclusively that jazz can be simultaneously commercial and artistically satisfying.
Astrud Gilberto who was born in Bahia, Brazil in 1940 proved to be one of the most successful purveyors of the music of her homeland on the world stage. The twenty-three-year-old Astrud had never sung professionally before recording 'The Girl From Ipanema'; she was the only Brazilian at the session that could speak enough English to record the vocal after João recorded the first verse Astrud delivered her breathy second verse in English. It is a song that everyone knows and one made all the more perfect by her untrained, faltering, delicate vocal.
Verve Records, eager to exploit Astrud's success followed up quickly with Getz Au Go Go and while this was nothing like the success of its predecessor it still spent close to a year on the album chart, almost unheard of for a jazz album. Verve did not miss a beat and recorded The Astrud Gilberto Album in early 1965 that later made No.41 on the charts.
The follow-up, The Shadow of Your Smile also charted before she worked with arranger Gil Evans on Look to the Rainbow (1966), her fellow countryman, the arranger and organist Walter Wanderley on A Certain Smile, a Certain Sadness (1966), and arranger Albert Gorgoni on I Haven't Got Anything Better To Do (1968). Gilberto gradually went out of favour in America, but remained a huge star in Brazil for a decade or so, until her easy-going delivery was eclipsed by the higher-octane jazz-fusion and Brazilian pop of a new breed of stars like Flora Purim, Elis Regina and Gal Costa. Astrud Gilberto remains a moment in time; a moment when Brazilian music took to the world stage and never left it.
Several years before all this better remembered Brazilian music, Dizzy Gillespie, always a champion of Latin jazz, played 'Desafinado' at the Monterey Jazz Festival in 1961. It was possibly at the urging of his then pianist, Argentinian, Lalo Schifrin, but also because Dizzy toured Brazil in the summer of 1961.
Lalo Schifrin's father was a symphonic violinist and conductor for the Buenos Aires Philharmonic. Lalo began playing the piano at age six and in 1952 he enrolled in the Paris Conservatoire, where he enjoyed the vibrant jazz scene on the city's left bank. Back home in Argentina, Schifrin formed a sixteen-piece jazz orchestra, which attracted the attention of Dizzy Gillespie in 1956.
In 1958 he moved to New York City, becoming arranger for Xavier Cugat as well as working with a jazz trio. He joined Gillespie's quintet to play the piano and to record his composition Gillespiana in 1960 for Verve. Schifrin was Gillespie's musical director until 1962, before leaving to record with Quincy Jones and concentrate on his own writing, Schifrin went on to record as a leader, most often in Latin jazz and bossa nova settings, and accepted his first film-scoring assignment in 1963 for 'Flipper'. Schifrin moved to Hollywood, producing many film and TV scores including the Grammy award-winning 'Mission: Impossible' theme in 1966.
Throughout much of the rest of the 1960s there were many artists that flirted, and more, with Brazil and it's sensuous music. Among those that did are Jimmy Smith, Quincy Jones, Coleman Hawkins, Wes Montgomery, Joe Henderson, Bill Evans, Hank Mobley, Donald Byrd, Oscar Peterson, and Grant Green.
Around the same time as Getz & Co were recording in America Sergio Mendes formed the Sexteto Bossa Rio and recorded his debut, Dance Moderno. In his early twenties he had worked with Antonio Carlos Jobim and in the early sixties he played with visiting American jazz musicians. He toured America in the early 1960s and recorded with both Cannonball Adderley and Herbie Mann before settling in the U.S in 1964.
Helped by Stan Getz and Herbie Mann to secure his Los Angeles Musicians Union card, a necessity in allowing him to work more freely, his first band featured a Brazilian vocalist. He soon replaced her with Chicago born Lani Hall (who later became Mrs Herb Alpert) and formed Sergio Mendes and Brazil '66 that signed to A & M Records soon after. Their debut, Herb Alpert Presents Sergio Mendes and Brasil '66, went platinum following the success of the iconic, 'Mas Que Nada', a cover of a Jorge Ben song.
Mendes took Brazilian Bossa Nova and created a warm, sun-soaked sound that sold in its millions and has influenced many artists over the years, his success on the charts was a factor in all this as people subliminally imbibed Brazil. In 1992 he won a Grammy for his album, Brasileiro and then in 2006 he re-recorded 'Mas Que Nada' with The Black Eyed Peas; it's now the default version for many younger listeners as they have heard it on countless compilations, but we urge you to go back to the original to capture the essence of Brazil.
While the craze for Brazilian music has not been as intense over the decades since the 1960s many artists have been influenced by the rhythms, the sounds and the whole vibe. Guitarists, Pat Metheny, Lee Ritenour and Larry Carlton have continued the tradition started by Byrd, Green and Howard Roberts.
Pianist Joe Sample who was a founder of the Jazz Crusaders (later Crusaders) is another who has been strongly influenced by Brazilian and Latin music. In recent years he recorded a stellar version of Rio De Janeiro Blue with Randy Crawford, which underlines the point.
One of the most interesting collaborations with a Brazilian musician was that of Frank Sinatra with Antonio Carlos Jobim. Towards the end of the sixties, Sinatra came to the realisation that the Great American Songbook that he had made his own had pretty much run its course in terms of providing material for making records. The question was, what should he record?
The solution was the most unusual collaboration of Frank Sinatra's illustrious career with composer, singer and guitarist Antonio Carlos Jobim. The first song they cut in January 1967, along with an orchestra conducted by Claus Ogerman, was a minor standard – 'Baubles Bangles and Beads'. Frank knew the song well, having recorded it with Billy May for Come Dance For Me in 1959. This version was a beautiful Bossa Nova done as a duet with Jobim, who sang partially in Brazilian. Over the course of three nights in the studio they recorded twelve songs; at fifty-one years old Frank had never sounded so cool. According to Sinatra's pianist, Bill Miller "It was Frank's idea to do the album with Antonio Carlos Jobim. Jobim suggested Claus Ogerman, and Frank said 'Fine—use whoever you want.' He said he had no particular ideas on routines, except to try to keep them under three minutes, if possible."
The end result was one of the most outstanding albums of Sinatra's Reprise era recordings; although it was under-appreciated at the time. It managed to make No.19 on the Billboard chart and remained in the Top 40 for just six weeks. The album's strength lies in the subtlety of Ogerman's soft and sensuous arrangements as well as the choice of material, seven of which were composed by Jobim. If you want a romantic soundtrack for a warm summers evening look no further. It's music for sipping cocktails in the setting sun too. It oozes Brazil…
Close to fifty years later Sinatra is back in the land of Samba, this time in a duet with Brazilian singer/songwriter Paula Fernandes on the classic 'Brazil'. She has recorded on a never-before-heard alternate take to the original song that was released on the Capitol album 'Come Fly With Me', which reached the top of the Billboard charts in 1958 and remained at Number 1 for five weeks. Sinatra's version was originally recorded in Capitol Studio A in Hollywood, with Paula's 2014 duet recorded and mixed in Belo Horizonte and Rio de Janeiro, Brazil.
We've put together a playlist that features all the artists here mentioned, as well as some of the other great stars of Brazil and those that have been influenced by the music of this fabulous country and the whole of the South American continent. Maybe the beautiful game is a little less beautiful than it used to be… but beautiful Brazilian music is the best!
Format:
UK English