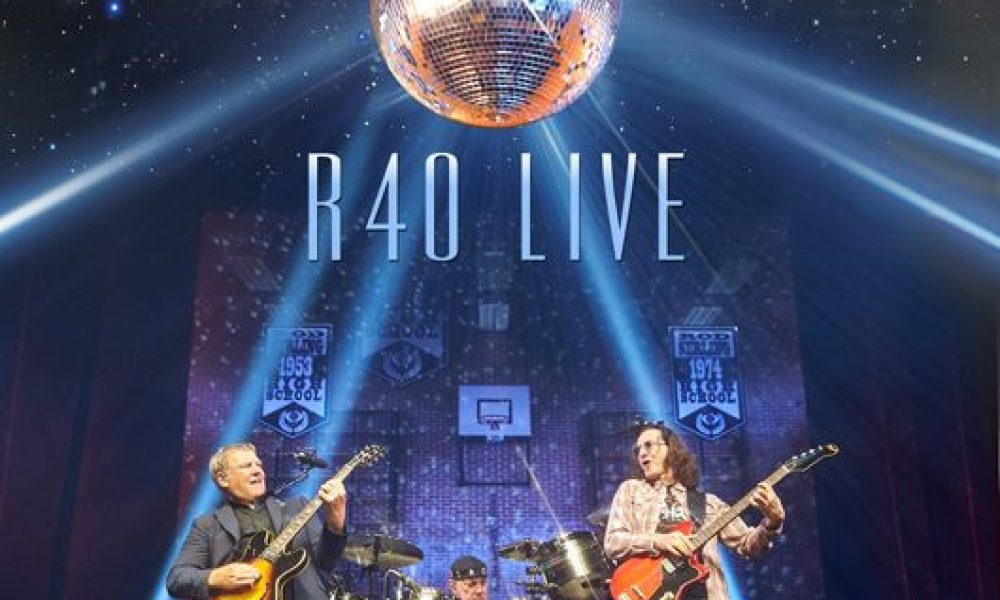 Canadian prog legends Rush have today announced the release of a bumper audio-visual feast, R40 Live: a stunning, career-spanning live retrospective that captures the band at their finest during their acclaimed R40 Tour of summer 2015. Released as standalone DVD and Blu-ray sets, as well as a 3CD set (with additional DVD or Blu-ray), R40 Live was filmed across two nights in Toronto, on 17 and 19 June 2015, and is a fitting celebration of what's rumoured to be the group's last ever major tour.
The R40 Tour, which began on 8 May 2015, at Tulsa's Bok Center, and saw the band traverse the United States and Canada for 35 nights, playing a storming finale at The Forum in Los Angeles, gave both the group and their fans a chance to look back at Rush's astonishing four-decade career. Opening with material from their latest album, 2012's Clockwork Angels, and closing with choice selections from their self-titled 1974 debut, 'What You're Doing' and 'Working Man', the R40 Tour saw the group present their career in reverse chronological order. With an amazing visual design that seemed to send the band travelling through time – all the way back to their early days in a school gymnasium – the R40 Tour was the must-have experience for Rush devotees in the summer of 2015. Crucially, the DVD offers fans outside of the US and Canada their first chance to experience this landmark event.
While Rush have not officially withdrawn from live performance altogether, it's clear that the close of the R40 Tour signals changes for the band. Their groundbreaking music has, over the last 40 years, received countless awards, while the group have remained in the enviable position of retaining a devoted worldwide following who have eagerly awaited their every artistic exploration. From classic albums such as 1976's 2112, to their latest studio outing, Clockwork Angels (which inspired a novel of the same name, written by the prolific sci-fi author Kevin J Anderson), Rush's uncompromising vision has kept them at the forefront of experimental rock music and ensured that, whatever their next move, the group's limitless creativity will continue to push boundaries and attract new fans.
Format:
UK English