Elliott Smith's Seminal 'XO' and 'Figure 8' Albums Get Vinyl Reissues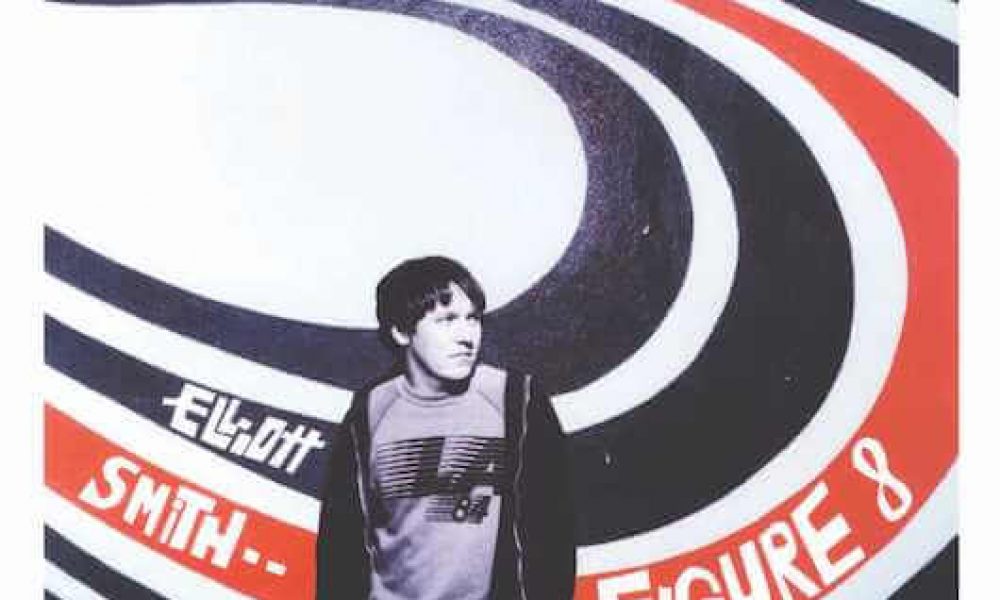 Over twenty years later and the music of Elliott Smith is still profoundly moving music fans on a level that many records today can only aspire to.
2017 has brought an embarrassment of riches when it comes to reissues and unearthed Smith material. February marked the 20th anniversary of Either/Or with an expanded edition and now Smith's major label masterpieces XO and Figure 8 got reissued on vinyl with faithfully replicated original artwork and sleeves and are available now.
Both albums are available on standard weight black vinyl and released as limited colored vinyl editions exclusively on uDiscover with a limited run of 500 copies worldwide. XO is pressed on black and white marbled vinyl while Figure 8's two LPs features LP1 on clear vinyl and LP2 on white.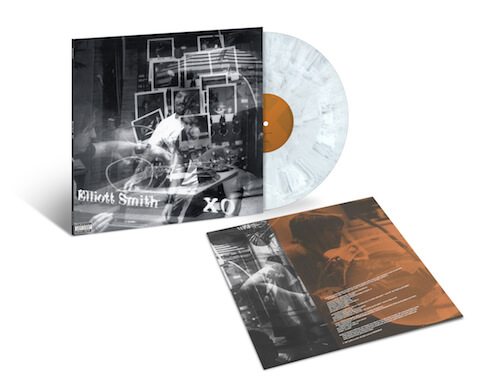 Four solo albums later with the backing of a big label, XO was released on 25 August 1998 and was Smith's most adventurous album yet. No longer was he considered just a melancholic troubadour. With XO, he was able to watch all of his ideas come to fruition, leaving behind his lo-fi glory days to explore a full studio sound at the legendary Sunset Studio where Rolling Stones' Exile on Main Street and Led Zeppelin II and IV were recorded.
Working with producers Rob Schnapf and Tom Rothrock, Smith worked to produce his most ambitious album to date, playing most of the instruments himself and crafting complex chamber pop that that plumbed his emotional depths. From the album's centrepiece track 'Waltz #2 (XO)' to the sonic blooming on 'Sweet Adeline', masterful fingerpicking on 'Tomorrow Tomorrow', grungy-pop on 'Amity' and the appropriately titled and Beatles-inspired 'Baby Britain', XO is a genre-spanning, sonically rich album and one of the best outputs of modern-pop to date.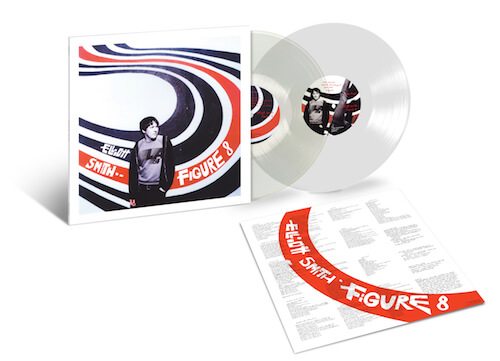 Following the success of XO and wrapping his tour, Smith began working on the ambitious follow-up, Figure 8, which was released on 18 April 2000. Like its predecessor, Figure 8 was brimming with lush, power-pop songs that drew inspiration from the Fab Four and Smith even recorded part of the album at Abbey Road Studios in London.
Teaming up once again with Schnapf and Rothrock, Figure 8 is perhaps his most confident record – showing Smith at the peak of all his abilities both vocally and harmonically. From the soaring pop-rock hooks of 'Son Of Sam', 'Junk Bond Trader' and 'Stupidity Tries' to the delicate acoustic touches on 'Somebody That I Used To Know' and 'Easy Way Out', Figure 8 remains a cultural touch point of a time, place and Elliott's brilliant headspace.
XO and Figure 8 are out now via Geffen/UMe. Click here to explore our Elliott Smith Artist Page.
Format:
UK English