Eric Clapton Live Albums Box Set Announced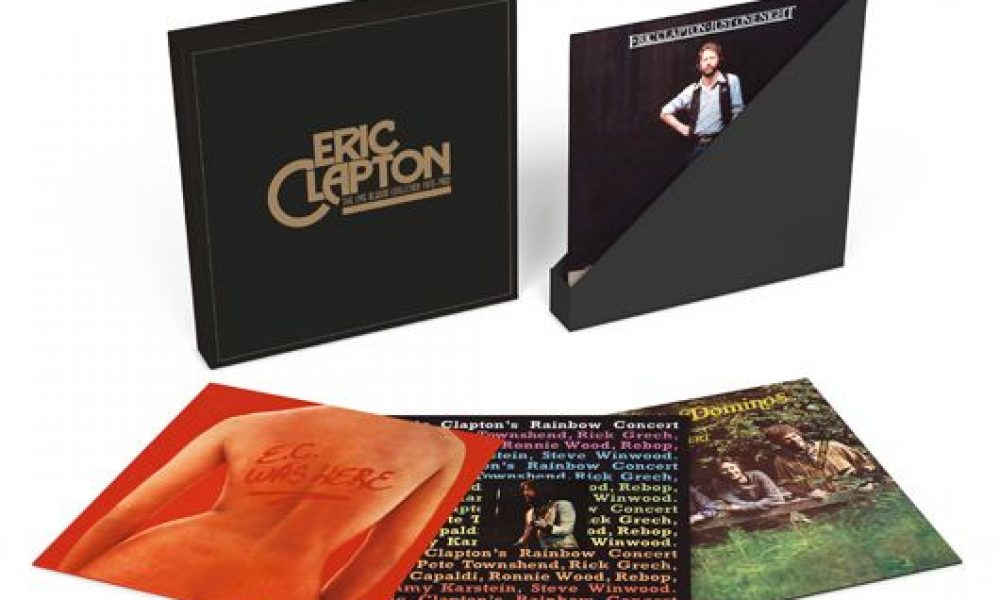 From his early days with The Yardbirds and John Mayall's Bluesbreakers, to legend-enshrining live shows with Cream, through an iconic tour with Derek And The Dominos, and decades' worth of solo concerts, Eric Clapton has long been famed for his prowess with a guitar – and the live stage has, arguably, always been his true home. Capturing Clapton at the peak of his powers throughout the 70s, The Live Album Collection 1970-1980 is due for release on 25 March. A 6LP four-album box set, it's pressed on heavyweight vinyl and comes complete with a download voucher.
Clapton was riding high as he entered the decade, recording the Derek And The Dominos In Concert live double-album across 23 and 24 October 1970, and releasing the results a little over two years later, in January 1973. It was the first of a one-two punch from Clapton that year, as he staged a comeback gig at London's iconic Rainbow Theatre that same month, releasing the results as Eric Clapton's Rainbow. Entering both the US and UK Top 20 following its October '73 release, the album featured a dream-team line-up that included legends Pete Townshend, Ronnie Wood, Steve Winwood and Jim Capaldi, and also marked Clapton's first-ever live appearance with his beloved Stratocaster, "Blackie".
Two years later, the message was writ large on EC Was Here: Clapton was back. Recorded during a triumphant world tour – his first since hitting the road with Derek And The Dominos – the album included stunning versions of the Robert Johnson classic 'Ramblin' On My Mind' and the Clapton solo cut 'Presence Of The Lord'.
Clapton would release several classic studio albums throughout the remainder of the decade, but he saw the 80s in with Just One Night, recorded at Japan's Budokan Theatre in December '79. A stunning double-album that included traditional songs ('Early In The Morning'), iconic Clapton originals ('Wonderful Tonight') and a Dylan-penned song that Bob never released himself ('If I Don't Be There By Morning'), the album peaked at No.3 in the US and No.2 in the UK, setting Clapton up for yet another remarkable decade in his groundbreaking career.
Visit our dedicated Eric Clapton page here, and purchase The Live Album Collection 1970-1980 here:
Format:
UK English