Jack Bruce Gets The Sunshine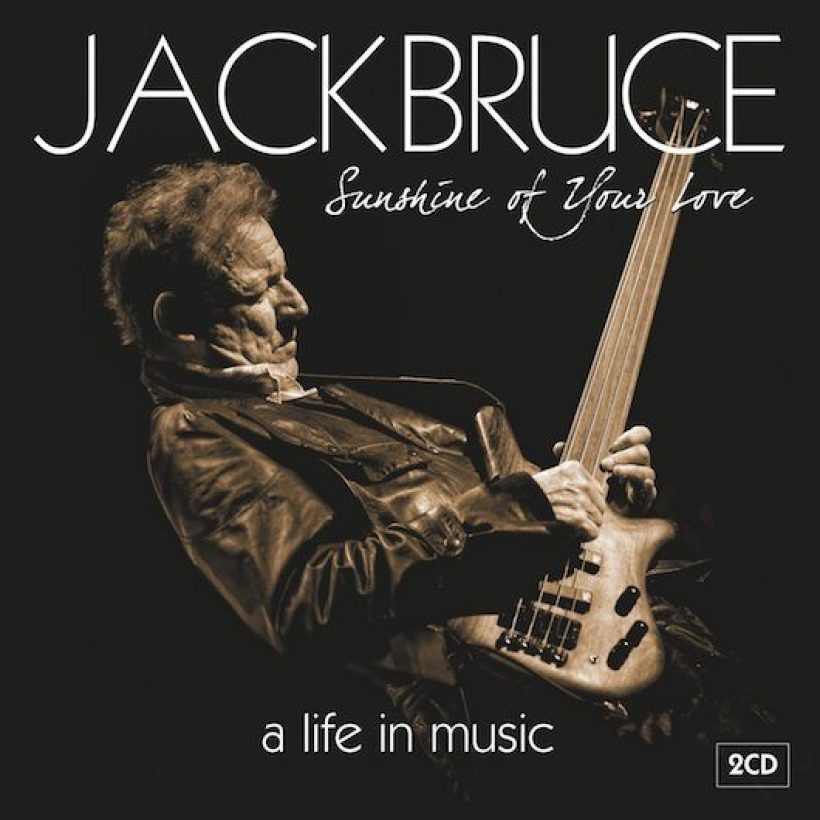 'Sunshine of Your Love: A Life In Music' is a 35-track collection featuring landmark recordings by the great bassist, singer and songwriter Jack Bruce.
The collection features Bruce's work with Cream, as a solo artist and as a member of the later rock trio BBM. It's being released in the build-up to the 'Sunshine Of Your Love' tribute concert for Jack at the Roundhouse in London on October 24.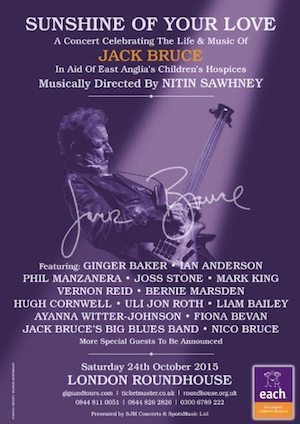 The event, musically directed by Nitin Sawhney, is set to feature contributions from, among others, former Cream band mate Ginger Baker as well as Phil Manzanera, Ian Anderson, Vernon Reid, Mark King, Hugh Cornwell, Joss Stone, Bernie Marsden, Uli Jon Roth and Jack's nephew Nico Bruce.
Here's the 'Sunshine of Your Love: A Life In Music' track listing:
CD One:
N.S.U. (mono single version) – Cream
I Feel Free (mono single version) – Cream
I'm So Glad – Cream
Sunshine of Your Love – Cream
We're Going Wrong – Cream
White Room – Cream
Deserted Cities of the Heart – Cream
Doing That Scrapyard Thing – Cream
Never Tell Your Mother She's Out of Tune
Rope Ladder to the Moon
Theme from an Imaginary Western
Weird of Hermiston
Folk Song
Can You Follow?
Morning Story
You Burned The Tables on Me
Pieces of Mind
Running Through Our Hands
Keep it Down
Something to Live For
CD Two:
Without a Word
How's Tricks
Childsong
The Best is Still to Come
She's Moving On
Jet Set Jewel
Ships in the Night
City of Gold – BBM
Waiting in the Wings – BBM
Out into the Fields
The Night That Once Was Mine
Candlelight
Fields of Forever
Reach for the Night
Don't Look Now
Explore our dedicated Cream Artist Page
Format:
UK English