Marvin Gaye's Got It 'Going On' Again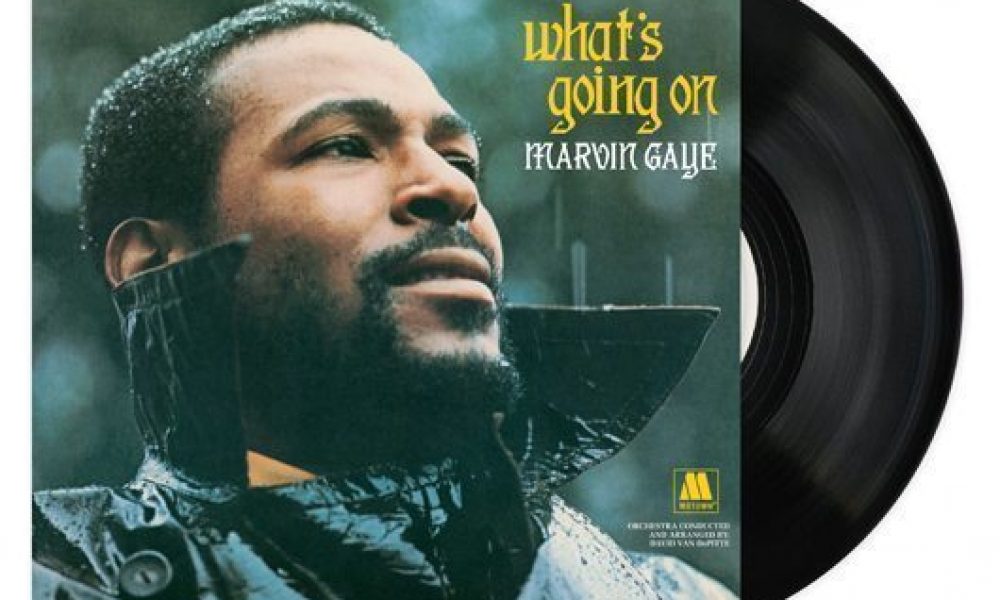 Released 45 years ago, Marvin Gaye's state-of-the-world address What's Going On marked an astounding shift in the singer's musical output, initially shocking Motown founder Berry Gordy with its overly politicsed message, and kick-starting a remarkable run of albums that saw Gaye revolutionise soul music throughout the 70s. Along with high-water marks Trouble Man (1972), Let's Get It On (1973), I Want You (1976) and Here, My Dear (1978), and overlooked gems such as the duets album Diana And Marvin (1973), recorded with Diana Ross, and In Our Lifetime (1981), all seven of these albums have been collected on the 8LP box set Volume Three: 1971-1981, presenting the most important decade in Gaye's carer on 180g vinyl.
As part of the anniversary celebrations, 'What's Going On' is also being given a standalone 10" EP release, pairing the original mono versions of 'What's Going On' and 'God Is Love' with two "Motown: Re-imagined" versions of the classic title track on the B-side, one reconfiguring the song as a duet with rising Motown star BJ The Chicago Kid, the other as a new acoustic "Coffeehouse Mix".
In the 45 years since 'What's Going On' topped the US R&B charts and reached No.2 in the mainstream charts, the song has lost none of its power. Inspired by a police brutality incident that Four Tops singer "Obie" Benson witnessed at an anti-war rally held in Berkeley, the song addresses issues that are still foremost in our minds today; the Black Lives Matter movement might not have adopted it – but that doesn't mean it wouldn't have fit the message.
Marking Gaye's move towards recording more personal material, the song's parent album also topped the US R&B charts upon release, and became Gaye's highest-charting mainstream album to date, hitting No.6 on the Billboard 200. Setting the scene for the more political and personal music to come out of Motown, not least Stevie Wonder's ensuing albums, What's Going On can truly be said to have changed the course of music – and the world.
What's Going On is reissued on vinyl as part of the 8LP box set Volume Three: 1971-1981, which can be purchased here:
Format:
UK English