Simple Minds: Alive And Kicking On Acoustic Album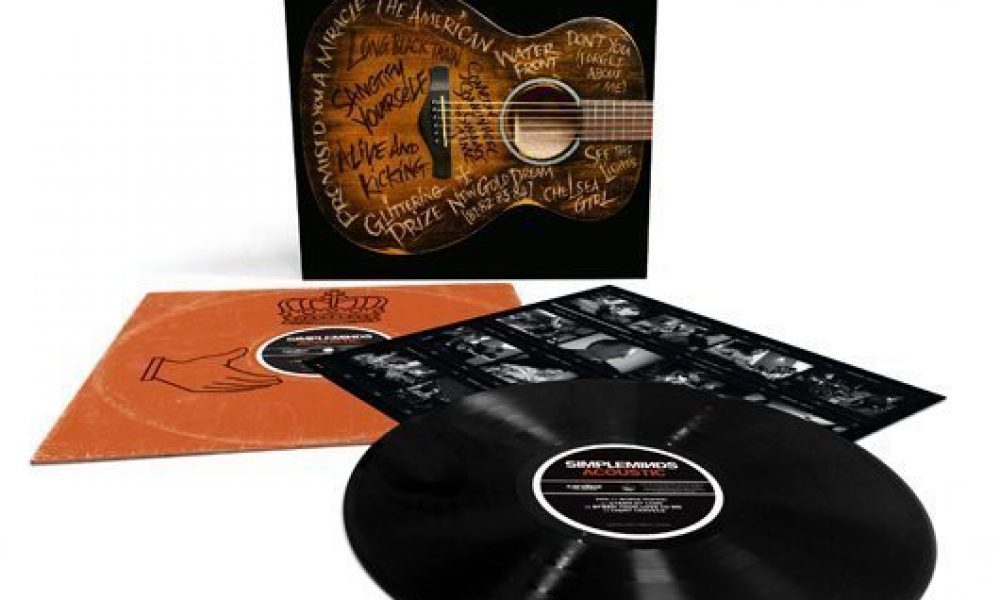 With roots in the new wave scene of the late 70s, Simple Minds stormed the 80s as one of the most inventive (and best-selling) synth-pop bands of the decade. While many of their hits – among them 'Promised You A Miracle' and 'Don't You (Forget About Me)' – remain evergreens which, once heard, can never be forgotten, their latest album will present these songs, and others, as fans have never heard them before.
Released on 1 November (with a vinyl edition, featuring three bonus tracks, following on 25 November), Simple Minds Acoustic is a 12-track collection which stretches right back to 1979 and the group's second single, 'Chelsea Girl', spans many of the band's classic 80s hits, and even includes a cover of of Richard Hawley's beloved song 'Long Black Train', taken from the Sheffield singer-songwriter's 2001 debut album, Late Night Final.
With its genesis in a rare acoustic show performed earlier in 2016, at the Zermatt Unplugged Festival in the Swiss Alps, Jim Kerr and Charlie Burchill approached Simple Minds Acoustic with the utmost care. "Our songs mean a lot to people, so we had to be careful," Kerr says. Admitting that, "It wasn't a case of just knocking up some acoustic riff," Kerr also noted that they "wanted to create a Simple Minds party album, not a traditional, introspective acoustic album".
Having succeeded in both, Kerr notes that the process of reinventing their older songs has also enabled the band to look to the future. "This experience has reinvigorated and excited us about the potential of new songs," he says, "which we'll begin recording soon."
Scroll down to read the full Simple Minds Acoustic tracklisting, and order the album here:
The full Simple Minds Acoustic tracklisting is:
'The American'
'Promised You A Miracle' (featuring KT Tunstall)
'Glittering Prize'
'See The Lights'
'New Gold Dream (81-82-83-84)'
'Someone Somewhere In Summertime'
'Waterfront'
'Sanctify Yourself'
'Chelsea Girl'
'Alive And Kicking'
'Don't You (Forget About Me)'
'Long Black Train'
Vinyl-only bonus tracks:
'Stand By Love'
'Speed Your Love To Me'
'Light Travels'
Format:
UK English