Best Crowded House Songs: 20 Classic Pop Songs
Crowded House's best songs are masterclasses in pop songwriting, belying their depth and emotion.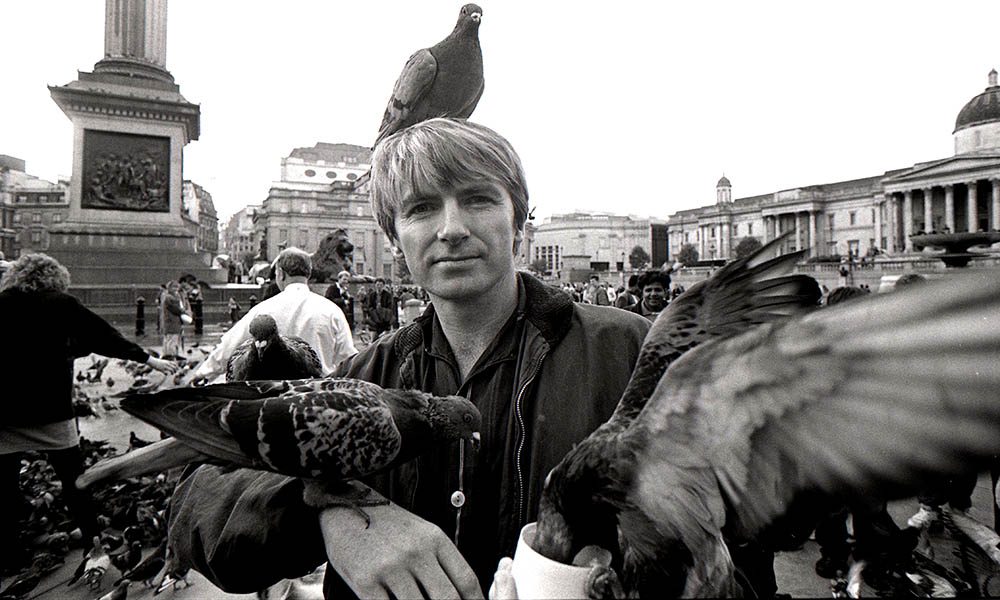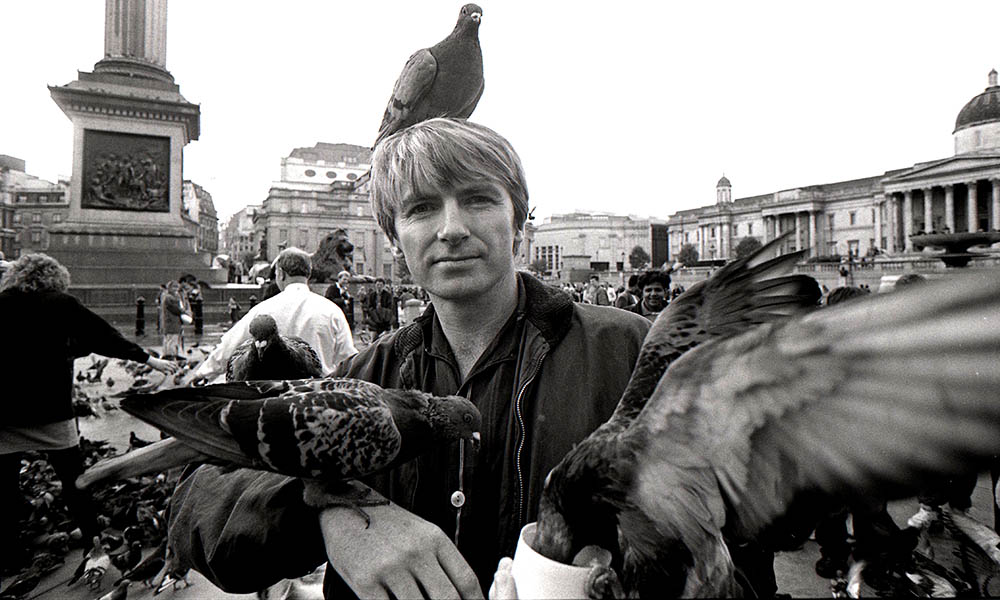 Neil Finn formed Crowded House out of the ashes of New Zealand power-pop band Split Enz and it edged him closer to pop perfection with a series of beautifully crafted and melodically rich songs built on depth, emotion, and self-reflection. Initially comprising vocalist, guitarist, and principal songwriter Finn, Split Enz drummer Paul Hester, and bassist Nick Seymour, the group found their immediate musical direction when they signed to Capitol Records and relocated to Los Angeles to record with producer Mitchell Froom. The American sound of their self-titled debut album began to slowly resonate in the US and hit a peak when the single "Don't Dream It's Over" climbed to No.2 on the Billboard Hot 100.
Having broken the States, the group could have easily served up more of the same, but their second album Temple Of Low Men was a darker, more intense affair that highlighted the maturing of Finn's songwriting, but lacked its predecessor's obvious hits. It was an early sign that the group were not prepared to compromise for easy commercial gain. For all the stunning songs reflecting Finn's love of The Beatles and other melodic giants, their music had real potency and was unafraid of exploring difficult, sometimes painful topics.
While they lost the US mainstream with third album Woodface, its set of uplifting, sonically-pleasing songs won them newfound popularity in the UK and Europe. Only one further album followed before the group split and Finn went solo. However, the death in 2005 of Paul Hester after years of fighting depression brought the band back together for two more albums. Another long hiatus followed when Finn returned to his solo career and became part of Fleetwood Mac's touring band, but they reunited again at the end of 2019 with Mitchell Froom and Finn's two sons Liam and Elroy joining the line-up. The appropriately titled Dreamers Are Waiting, the group's first studio album in 11 years, was released in June 2021.
Listen to the best of Crowded House on Apple Music and Spotify.
Early American Adventures
(World Where You Live, Something So Strong, Hole In The River)
When The Los Angeles Times wrote about the band's LA debut in February 1987, its review opened with the question: "Is Crowded House the great white hope of power pop?" In these early days, as Finn and his colleagues chalked up a first US breakthrough hit, it certainly seemed that way. Their self-titled first album, recorded at LA's Capitol Recording and Sunset Sound Recording studios with producer Mitchell Froom, was perfectly crafted for the American market with its radio-friendly, pop-rock songs and polished, purposeful production. However, anyone listening closely enough to the album would have realized there was more substance to Crowded House than catchy melodies.
Following the Australian-only release "Mean To Me," the harmonic, uptempo "World Where You Live" served as the group's first international single and was typical of the big-sounding production that made up their debut. It became the group's second Billboard Hot 100 hit as the album reached No.12 in the States.
Although breaking the US took a while to happen, once "Don't Dream It's Over" became a big hit, there was real momentum behind the band with the uplifting "Something So Strong" climbing to No.7 on the Hot 100. Sequenced next to it on the first album is "Hole In The River," which Finn co-wrote with Split Enz keyboardist Eddie Rayner after being told his aunt had died by suicide. This haunting song stood outside the album's overall mainstream sound and hinted at real depths to Finn's songwriting.
Crowded House - Something So Strong
In A Reflective Mood
(I Feel Possessed, Into Temptation, Fingers Of Love, Private Universe)
After their American-sounding debut, the group's decision to follow a more intimate and inward-looking direction with the follow-up Temple Of Low Men won over many critics, but its lack of obvious radio hits scaled back their US chart ambitions. While the album had its lighter moments, its more reflective mood was obvious from album opener "I Feel Possessed," a stirring and powerful song about being completely dominated by someone and which sounded like nothing on their first album.
Crowded House - I Feel Possessed
The second album's direction is also reflected by the haunting, emotive ballad "Into Temptation" about seduction and infidelity that showcased Finn's poetic lyrics as well as his melodic gifts. While the album only climbed to No.40 in the US, it became the group's first No.1 in Finn's New Zealand homeland and their second successive Top 10 entry in Canada.
A UK top five hit, Crowded House's fourth album Together Alone was pitched somewhere between the intensity and experimentalism of the group's sophomore set and the rich pop melodies that dominated Woodface. The atmospheric "Fingers Of Love" fell in between these extremes with a beautiful melody married perfectly to a Finn narrative about yearning. Housed on the same album is "Private Universe," a five-and-a-half-minute epic about isolation that features a Polynesian percussion and one of Finn's most profound lyrics.
Majestic Ballads
(Don't Dream It's Over, Better Be Home Soon, Fall At Your Feet, Four Seasons In One Day, Distant Sun)
The success of "Don't Dream It's Over" changed the band's commercial fortunes and introduced a major new songwriter in the melodic tradition of Paul McCartney and Elton John. Denied the US No.1 spot in April 1987 by George Michael and Aretha Franklin's "I Knew You Were Waiting (For Me)," the song immediately sounded like a timeless classic and its reputation has only been enhanced by the passing of time.
Crowded House - Don't Dream It's Over (Official Music Video)
Finn's gift for penning moving, inspiring ballads was evident again on "Better Be Home Soon," the closing song on the band's second album Temple Of Low Men. This is a heartfelt and emotional song in which a lover pleads to their other half to change or their relationship could be over. It is one of his greatest compositions and deserved a far higher chart peak than No.42 on the Billboard Hot 100.
Crowded House - Better Be Home Soon (Official Video)
Crowded House's third album Woodface is brimming with captivating pop songs and includes two world-class ballads in "Fall At Your Feet" and "Four Seasons In One Day." The first is a sublime work with one of Finn's most gorgeous vocals and became the group's first-ever UK Top 20 hit, while the melancholic "Four Seasons…" is reminiscent of McCartney at his simplest and most powerful. It is one of seven songs on Woodface penned by Finn with his brother and former Split Enz colleague Tim who joined the band for this album but then departed.
Crowded House - Four Seasons In One Day
Having helmed the group's first three albums, Mitchell Froom was replaced by ex-Killing Joke bassist Youth who by Together Alone''s 1993 release had become an in-demand producer. Although his presence brought more experimentation, the pretty acoustic ballad "Distant Sun" is Finn at his most accessible and it became the group's third UK Top 20 single.
Uplifting Pop Classics
(Sister Madly, Weather With You, It's Only Natural, Locked Out)
Growing up admiring the likes of The Beatles, Elton John, David Bowie, and Neil Young, Neil Finn learned his songwriting craft studying some of the very best. It is a testament to his reputation that he is now regularly spoken about as a similarly classic pop songwriter.
Among the darker, more intense moments of the band's second album can be found the fun, breezy "Sister Madly" on which Finn takes a wry, humorous look at fame. What became a live favorite features a twangy guitar solo from Richard Thompson that sounds like it could have been recorded at an early Elvis session with Sam Phillips at the controls.
In contrast to its predecessor, the group's third album Woodface is overflowing with joyous, melodic songs that cannot help but lift the spirits, including the ultra-catchy "Weather With You," which in March 1992 became their first ever UK Top 10 single. As the group's popularity in Europe exploded, the album climbed to No.6 in the UK and reached double-platinum status during a chart run powered by a succession of hit singles. These included the spirited, country-flavored "It's Only Natural," which additionally became a top five hit on Billboard's Modern Rock chart, although the album climbed only as high as No. 83 in the US.
Crowded House - It's Only Natural
While still possessing their melodic trademarks, "Locked Out" is one of the group's rockiest numbers and points to the Lennon side of Finn's Beatles brain. It was the highest-peaking UK hit from Together Alone, reaching No. 12 on the chart.
The Reunions
(English Trees, Even A Child, Saturday Sun, To The Island)
The group went out on a high with their 1996 retrospective Recurring Dream: The Very Best of Crowded House having topped the UK chart where it went four-times platinum and reaching the same peak in Australia and New Zealand with certifications of 13- and nine-times platinum respectively. For Neil Finn, the break-up heralded the start of a successful solo career and recording again with brother Tim. But when in 2005 Paul Hester took his own life, the Crowded House frontman reached out to Nick Seymour and asked him to play bass on his new album. However, the project soon progressed into a new band album, the first in nearly 14 years.
Produced by Ethan Johns and Steve Lillywhite, Time On Earth felt the weight of Hester's death, not just in the album's title but on songs like the delicate "English Trees" on which Finn sings: "It's springtime and color is new, in Regent's Park I will mourn you." "Even A Child" was one of the album's more uplifting moments, a jangly Sixties-style pop delight co-written by Johnny Marr who also provides backing vocals. Despite the lengthy gap since Together Alone, its UK No.3 peak was better than any previous studio album and took the group into the US Top 40 for the first time since their sophomore set.
While Time On Earth had originally begun as a Finn solo album, the 2010 follow-up Intriguer was from the outset a band project. Much of it has a mellow, sophisticated vibe, but its opening song and lead single "Saturday Sun" is jaunty and upbeat with electronic effects that enhance the band's classic pop sound.
Crowded House - Saturday Sun
Following a world tour and another album retrospective, the band then undertook what Finn later described as an "indefinite hiatus," but in 2019 a reunion show was announced followed by news of a new album. Set for release in June 2021, Dreamers Are Waiting has been previewed by two singles, including "To The Island" whose sunny Beach Boys-like harmonies are contrasted by a prophetic lyric where Finn sings about "the cities covered in smoke" and "the whole system's broke."
Crowded House set the quality bar extremely high with their debut album and over the following decades have repeatedly delivered masterclasses in pop songwriting and performing. However, the accessibility of their music with its infectious melodies and sumptuous harmonies should not belie the fact this is a band with real depth and emotion and who have never compromised to tell their truth.
Think we missed one of the best songs by Crowded House? Let us know in the comments below.