Spellbinding Nina Simone Box Set Due In July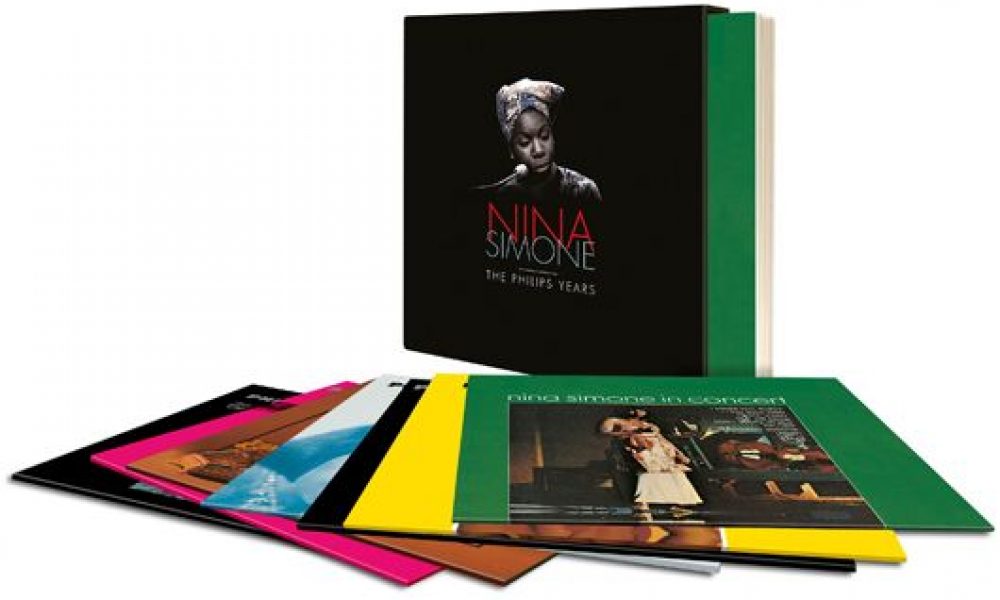 In 1964, Nina Simone embarked on new stage of her career. Her rejection by the Philadelphia-based Curtis Institute Of Music; time spent as a pianist in an Atlantic City nightclub; her jazz, gospel, pop and classical influences – all these had fused to make her one of the most complex, fascinating and talented artists of the decade. Simone released her debut album in 1958, but when she signed to Philips, in 1964, her creative output was about to dovetail with the Civil Rights movement – notably coinciding with the Civil Rights Act Of 1964, which outlawed discrimination based on race, colour, gender, religious affiliation or nationality.
It's fitting, then, that the first album she released on Philips, 1964's In Concert, captured some of Simone's most committed Civil Rights-era material, including her explosive rendition of 'Mississippi Goddam'. But this three-year period also saw her satisfy her relentlessly questing muse, with collections that focused on Broadway showtunes (Broadway-Blues-Ballads, 1964), pop material (I Put A Spell On You, 1965) and more, showing the full range of Simone's talents.
On 15 July, these seven albums will be released in the gorgeous 7LP/7CD box set, The Philips Years. A celebration of Simone's remarkable talents, the set contains many of the songs that Simone's legacy is built upon – not only well-known cuts such as 'I Put A Spell On You' and 'Feeling Good', but also the likes of 'Wild Is The Wind', a song that David Bowie would memorably cover, and Simone's version of 'Strange Fruit'.
Scroll down to find out more about each of the albums.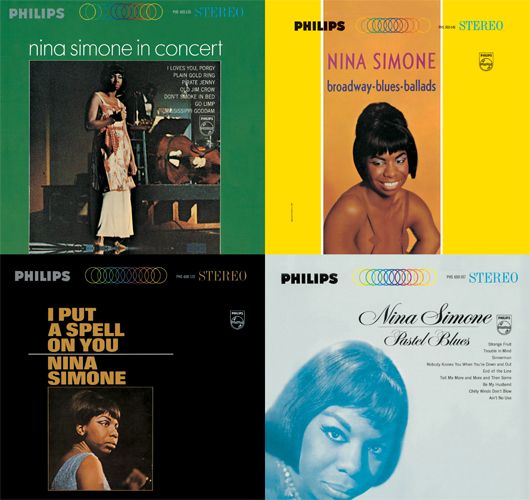 In Concert (1964)
Recorded across three concerts performed at New York's prestigious Carnegie Hall in March and April 1964, In Concert saw Simone step out as a fearless protest singer at the height of the US Civil Rights movement. She gives fans a chance to settle comfortably with a rendition of one of her most famous songs, the Porgy And Bess centrepiece 'I Loves You, Porgy', but Simone quickly establishes her protest credentials with The Threepenny Opera's 'Pirate Jenny' and a take on 'Old Jim Crow', before closing with a thunderous rendition of 'Mississippi Goddam'.
Broadway-Blues-Ballads (1964)
As In Concert selections from Porgy And Bess and The Threepenny Opera revealed, Simone had long looked to the Broadway songbook for inspiration. On Broadway-Blues-Ballads she turns her hand to classics such as Rogers & Hammerstein's 'Something Wonderful' (from The King And I), while also recording the Cole Porter standard 'The Laziest Gal In Town'. Yet Simone was also laying down her own standards, such as 'Don't Let Me Be Misunderstood', which almost immediately entered the Great American Songbook and remains one of Simone's best-loved songs.
I Put A Spell On You (1965)
In Simone's hands, 'Don't Let Me Be Misunderstood' was as much a demand as it was a plea, and on I Put A Spell On You she continued to record songs with a deep personal resonance. Her version of the title track remains as mesmerising as its name suggests, while covers of Charles Aznavour's 'Tomorrow Is My Turn' and Jacques Brel's 'Ne Me Quitte Pas' are equally strong declarations. Meanwhile, Simone once again turned to musical theatre for 'Feeling Good' (lifted from the 1964 stage show The Roar Of The Greasepaint – The Smell Of The Crowd), instantly owning the song with her definitive version. Artists as varied as Billy Paul, Muse and Michael Bublé have since covered it, but none with as much dedication – and spine-tingling effect – as Simone.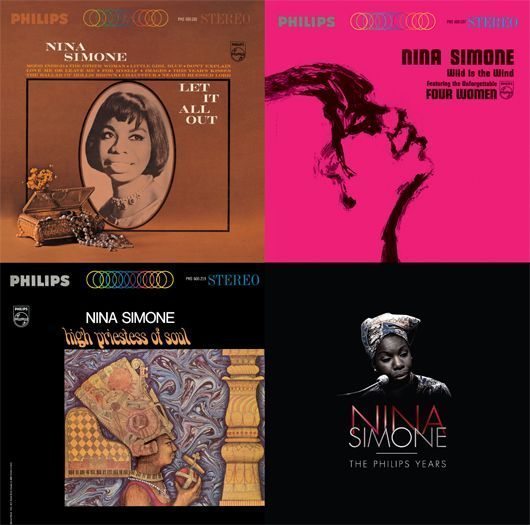 Pastel Blues (1965)
Simone's fifth album for Philips has the distinction of containing one of President Obama's favorite songs: Simone's 10-minute version of 'Sinnerman'. The song is also one of two from Pastel Blues to have been sampled by Kanye West (the other being Simone's haunting rendition of the Billie Holiday classic, 'Strange Fruit'). Elsewhere, opener 'By My Husband' had a different kind of afterlife once Jeff Buckley recorded it for consideration for his 1993 EP Live At Sin-é (his version finally surfaced on the expanded 2003 edition of the release). Pastel Blue was one of Simone's best-performing records, entering the Top 10 on Billboard's R&B charts.
Let It All Out (1966)
A mix of studio and live recordings, Let It All Out sees Simone wholly mastering the art of performing in both situations, with a mix of songs that nod to her past (a version of 'Little Girl Blue' featured on her debut album of the same name) and her then recent Civil Rights activity ('The Ballad Of Hollis Brown' was released by Bob Dylan in 1964). The album's penultimate track, the a cappella 'Images', was taken from the Carnegie Hall shows that made up 1964's In Concert album.
Wild Is The Wind (1966)
Though compiled from recordings initially earmarked for previous Philips outings, Wild Is The Wind remains a cohesive artistic statement whose influence runs deep. Bowie was the obvious devotee, covering the song's title track 10 years later on his groundbreaking Station To Station album, but Jeff Buckley once again showed his love for Simone when he included a version of 'Lilac Wine' on his 1994 album Grace. 'Four Women', meanwhile, saw Simone once again in Civil Rights mode, with a song that took an unflinching look at the history of black women in America – so unflinching, in fact, that the New York-based jazz radio station, WLIB, banned it.
The High Priestess Of Soul (1967)
Once more presenting Simone's vast stylistic range, The High Priestess Of Soul also introduced Simone's enduring epithet to the wider world. From rock'n'roll (Chuck Berry's 'Brown Eyed Handsome Man') to spirituals ('Come Ye', 'Take Me To The Water'), jazz, pop and soul, the album saw Simone end her Philips tenure as confidently – and uncompromisingly – as she began it.
The Philips Years is out on 15 July and can be ordered here:
Format:
UK English