Vince Gill Back Solo For New Album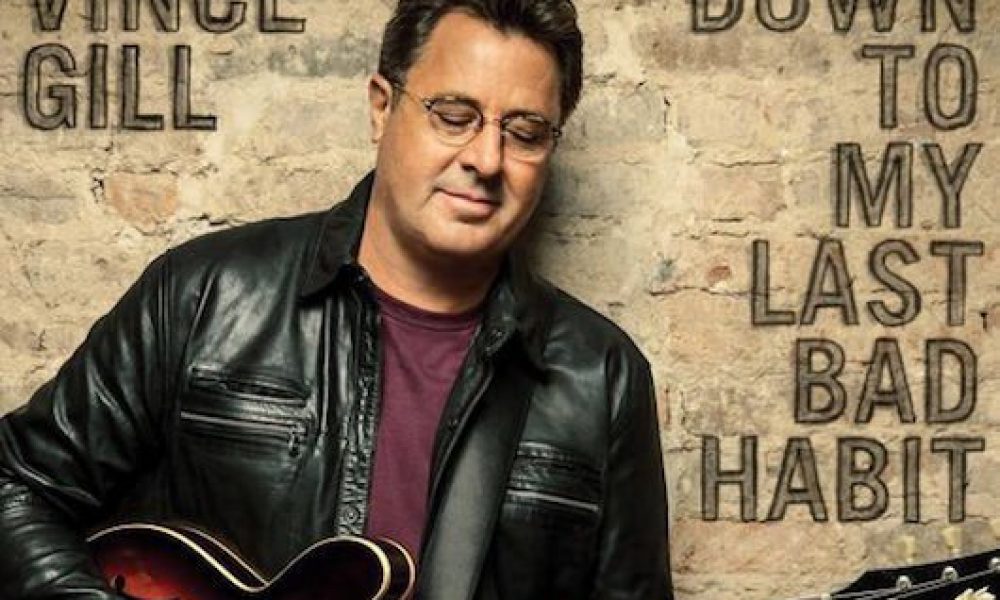 For the first time in five years, there's a new solo album imminent from Grammy-winning country favourite Vince Gill. He will release Down To My Last Bad Habit on 12 February.
The album features two notable guest appearances, by Little Big Town on harmony vocals on the single 'Take Me Down,' and by rising country star Cam on 'I'll Be Waiting For You.' It's Gill's first solo release since 2011's Guitar Slinger, which reached No. 4 on Billboard's country chart and No. 14 on the pop album listing. Here's the audio of 'Take Me Down':
Vince Gill - Take Me Down (Official Audio) ft. Little Big Town
Down To My Last Bad Habit contains 'My Favorite Movie,' a new songwriting collaboration with another current Nashville notable, writer-artist Ashley Monroe. The pair co-wrote 'Who Wouldn't Fall In Love With You' on Guitar Slinger. Gill followed that release with the 2013 album Bakersfield, an affection nod to the Bakersfield country sound typified by Merle Haggard and Buck Owens. That too was a No. 4 country chart success.
The new album also features 'When It's Love,' co-written by Gill with erstwhile pop hitmaker Richard Marx, as well as four solo compositions and songs with Al Anderson, Brennen Hunt and others.
Explore our dedicated Vince Gill Artist Page
Format:
UK English