070 Shake Returns With The Brooding 'Black Dress'
The track is the artist's first solo release of 2023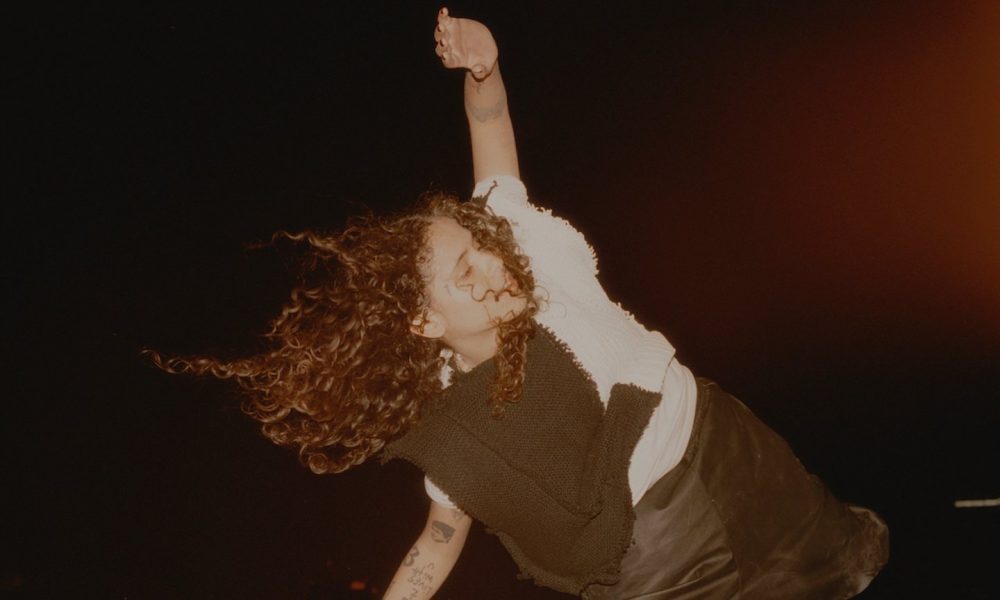 070 Shake has made her long-awaited return with "Black Dress," her first solo release of this year and a first taste of her upcoming album.
Over brooding electronics, the star sings: "Even when it's dark/I can still see your bone structure/I can see the light in you."
070 Shake began teasing the song earlier this year when she performed it at festivals, propelling it to immediate fan favorite status. Ever since, her audience has been begging for its release and finally getting their wish granted.
The single was produced by longtime collaborator Dave Hamelin, while the accompanying music video was created with her frequent visual collaborator Noah Lee. The clip sees the musician flying high above the trees in a trash-filled landscape and struggling against gusts of wind in a dusty world, a pink parachute billowing in the winds.
070 Shake - Black Dress (Official Video)
"Black Dress" follows Shake's collaboration with RAYE on the smash hit "Escapism," which has been certified Platinum by the RIAA, hit No.1 on the UK Singles Chart, peaked at No.6 on Top 40 and became a TikTok sensation. To support that song, 070 Shake and RAYE performed "Escapism" live on The Late Night Show with Stephen Colbert in February.
070 Shake has currently been captivating audiences on her tour, where "Black Dress" has become very popular, while also performing as direct support to Coldplay on their world tour. She continues that support run tonight (September 22) in Vancouver, BC, before continuing on for more shows in San Diego, CA, and Los Angeles, CA. Her run with the British band ends on October 1.
In February, the star recruited Martin Garrix and Space Ducks for a new remix of "Cocoon." The original version of the track appeared on her second album, You Can't Kill Me, which was executive produced by 070 Shake herself, alongside Dave Hamelin, and was the follow-up to 2020's Modus Vivendi.